Winter is around the corner which means colder temperatures and drier air. Here are the upgrades I'm making to my winter skin care routine.
If you didn't catch my fall skincare routine, you might not know that I'm a firm believer in switching up how you care for your skin. As the seasons change, so do the needs of your skin. 
When winter comes along, your skin is constantly faced with harsh, drying winds and colder temperatures. Over time, the cold air can break down the outer layer of the skin. When this happens, micro-cracks will start to appear on the surface, and you can experience a loss of moisture and possible inflammation.
2020 winter skincare updates:
While this post was written a few years ago, not much has changed in how I care for my skin. I want to highlight a few of the seasonal additions that I've added to my routine since this post was originally published:
Kora Organics Noni Glow Face Oil: this ultra-hydrating formula is nourishing for all skin types, even sensitive. It's a rich and powerful combination of oils designed to smooth and brighten skin.
Gua Sha Facial Lifting Tool: not only is it fabulous for smoothing out wrinkles, but I also love it because it's like a mini-massage for your face muscles. Great releasing jaw and brow tension.
Manuka Honey Cleansing Balm: manuka honey is a powerful anti-inflammatory, making it great for harsh winter weather. This cleansing balm is extremely hydrating and nourishing, and a little goes a long way.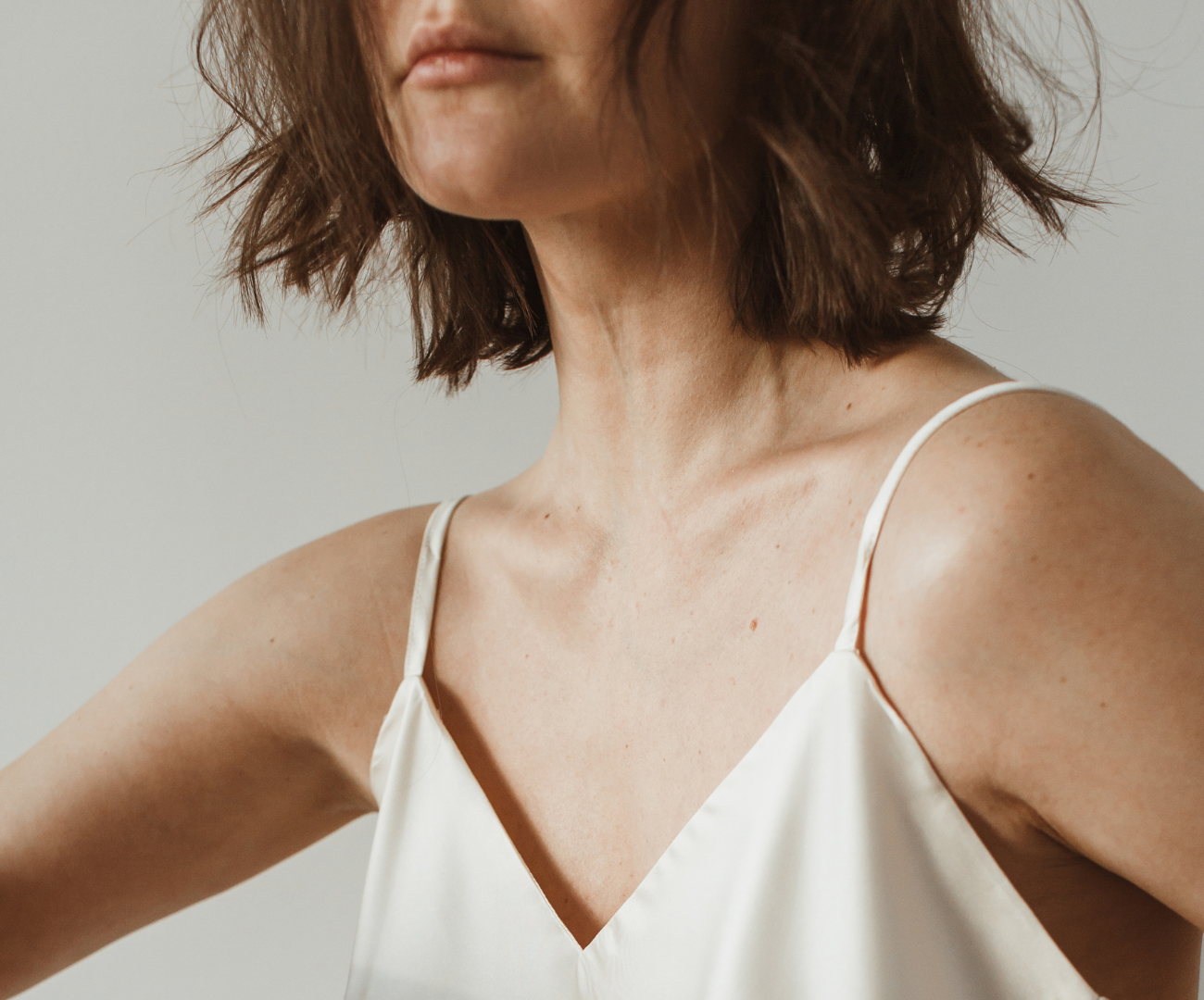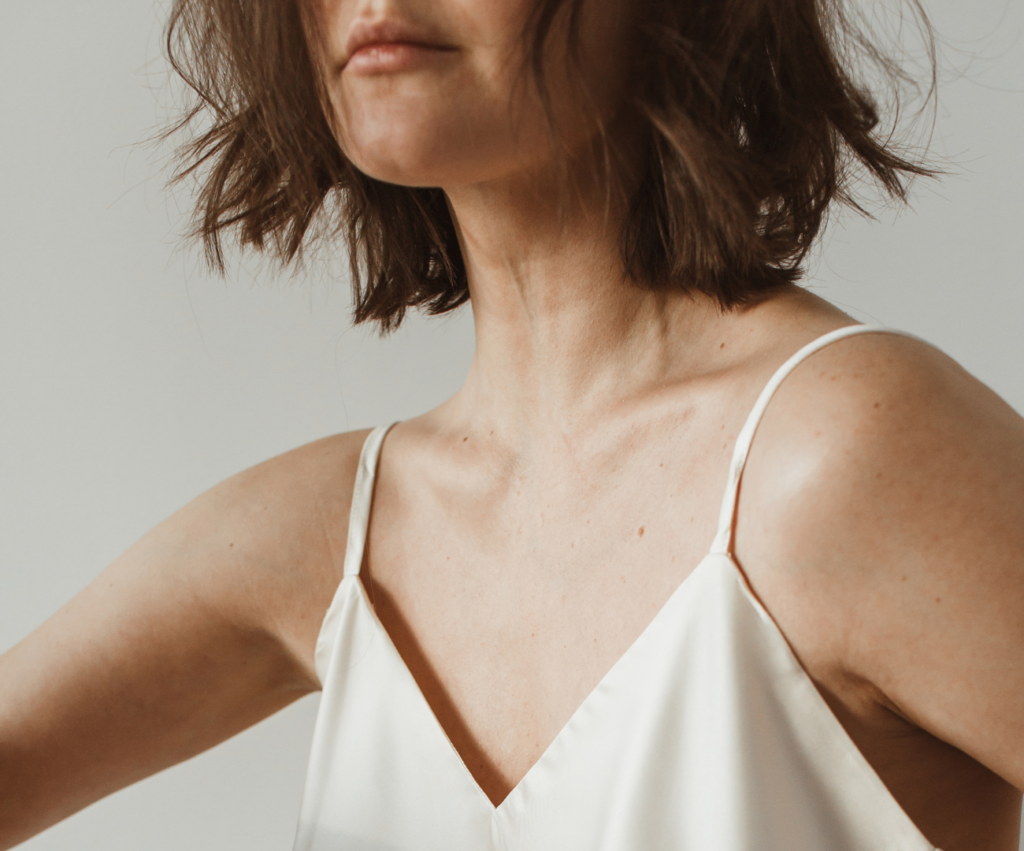 My skincare routine for winter
Keep in mind; my full skincare routine can be viewed here. What I'm sharing below are only the seasonal additions. 😉
Also, I include some new clean beauty brands that I've loved for this holiday season. Honestly, makeup isn't a big part of my daily routine, but I love trying out new, natural, and non-toxic products that are easy-to-use! I'm all about making my mornings as simple and effective as possible.
Cocokind mai-light highlighter
Have you heard of Cocokind?
This brand is ahead of the makeup curve. You can rest assured that when you're using a product from Cocokind, you're not only going to feel fabulous, but you're going to be nourishing your skin. That's because products from Cocokind are formulated with superfoods and 100% organic ingredients.
As of now, I only have a handful of products from Cocokind and got so excited when they released the highlighter stick trio. More fun things to try!
Why do I love this highlighter stick? As someone who has hereditary dark circles, using a small swipe of highlighter in the corner of my eye is an easy trick to brighten up that area. As you may have discovered, I'm also a huge fan of the RMS Beauty Living Luminizer, but the Mai-Light has a warmer glow. For some reason, that warmth just feels more festive to me!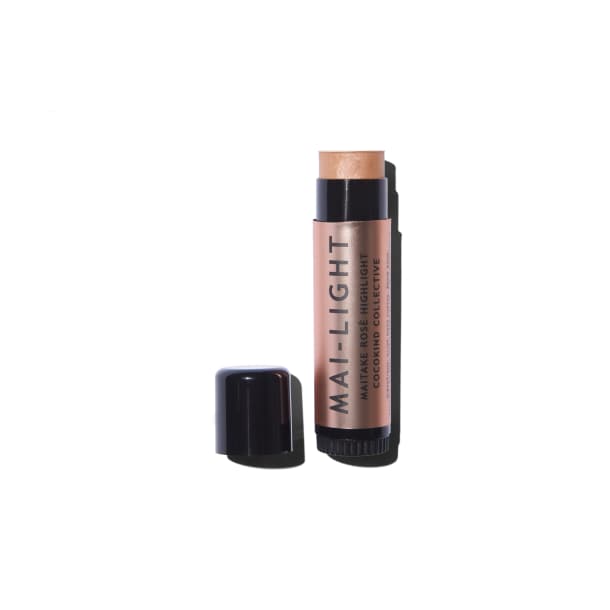 DoTERRA HD Clear topical blend
Up until recently, I never found myself battling breakouts. Since switching out my birth control for a natural and hormone-free option, my skin has been taking some time to get adjusted.
While I'm working on getting the root cause of my breakouts sorted, I've been using the HD Clear topical blend from doTERRA. This topical oil-based stick is truly a game-changer.
Trust me, I know what you're thinking. Oils on my skin?! You've got to be kidding me!
And no, the answer is, I'm not kidding you. This specially formulated blend is designed to keep skin clean and clear, all while reducing inflammation and encouraging the healing of the skin. I'm obsessed! It's the perfect little spot treatment for those pesky pimples.
Sakara beauty collection
Over the past few years, I've discovered that healthy skin really begins in our gut. What's going on on the outside is a direct reflection of what's going on in the inside of your body.
If you haven't heard of this plant-based, organic meal delivery service before, be sure to check out my Sakara Life review! Plus, check out my review to learn how you can save 20% with my exclusive code.
On top of their meal delivery programs, they have products specifically designed to help you glow from the inside out.
This kit should be a part of your winter skincare routine because it supports our immune system. When our immune system is on point, and our gut is healthy, our skin's natural glow will follow.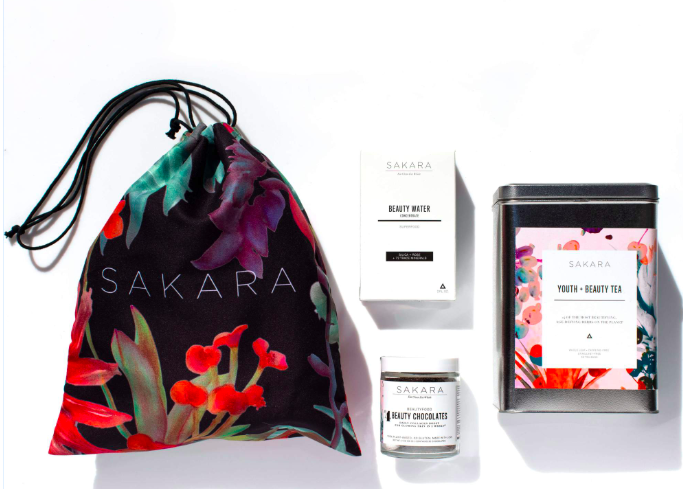 DoTERRA Yarrow + Pomegranate oil elixir
I don't even know where to begin with why this essential oil blend is the ultimate addition to your winter skincare routine. For starters, Yarrow | Pom contains activating skin-protecting proteins that inhibit the enzymes that breakdown elasticity and collagen.
Also, with this blend, you'll receive the added benefit of promoting collagen production.
This synergistic blend is truly an expertly crafted combination of Yarrow essential oil and cold-pressed Pomegranate seed oil. It's designed to be your go-to for a true inside-out approach to aging, vitality, overall wellness, and, quite frankly, how to get that glow.
Learn more about how I use Yarrow | Pom both in my day and night skincare routines.
Skincare for extreme winter conditions
Is winter still getting the best of your skin? The below products are ones I really trust to deliver that hydrating and protective punch my skin craves in dire times.
This multi-use stick is so effective because it contains just three ingredients (all organic): coconut oil, beeswax, and matcha powder.
Not only is it great for soothing super-dry spots, the caffeine from the matcha makes it a great under-eye treatment! I keep this baby with me at all times while flying, especially in the cold of winter.
Thick, moisturizing, and doesn't need to be washed off. This mask is everything your skin is begging for during winter. I love to slather on my Jet Lag mask as soon as I get on the plane (but, please, wash your hands first because of germs) and it leaves my skin feeling totally nourished the entire flight.
Due to it's natural hydrating properties, this mask would be a great tool to have in your winter skin care routine!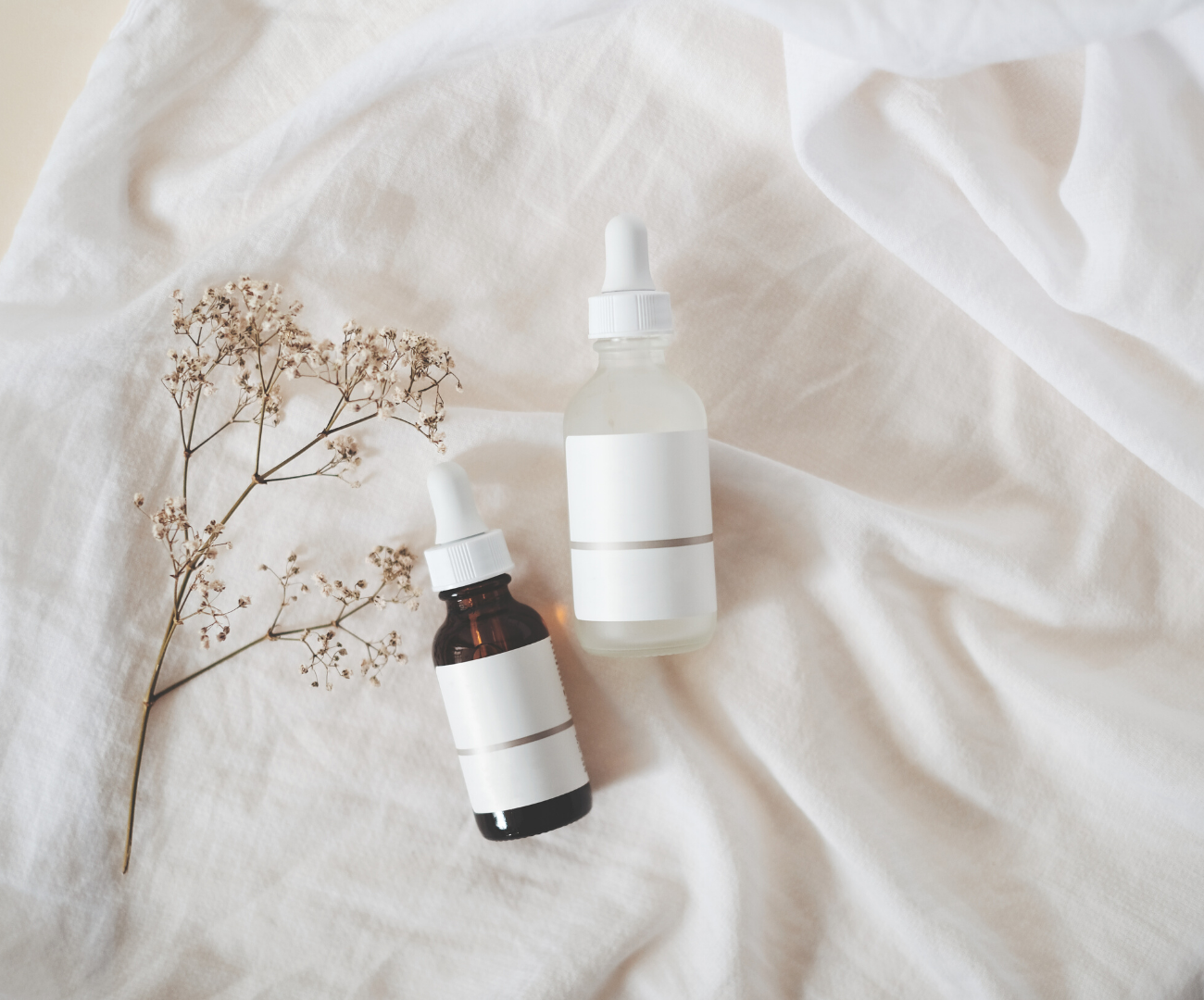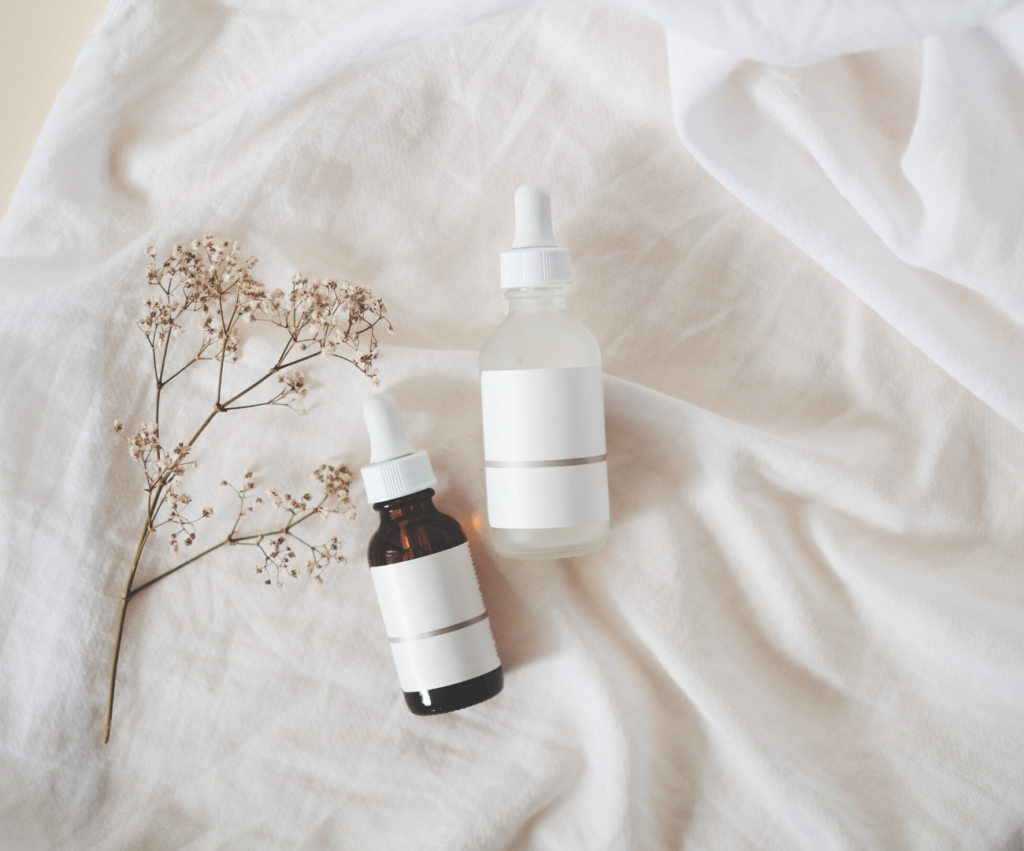 Some extra winter skincare tips
Okay, here are some additional tips you can use to help keep your skin looking fresh and glowing throughout the winter season.
Make sure you drink enough water – aim for 64 ounces or more per day
Wear sunscreen! Yes, believe it or not, it's important to protect your skin from the sun's rays daily
Don't shy away from using oils! I love layering on virgin jojoba or marula oil when my skin is needing a little extra dose of love