Understanding your existence in the spiritual sense is a crucial component of self-care that is easily overlooked.
Below are tips for creating a spiritual self-care practice that nurtures your soul.
There is another incredibly important dimension – other than physical and emotional – to self-care, and that's spiritual self-care. Just as it is essential to communicate our needs, or nourish our body with food, taking care of our spiritual being is crucial to living a grounded and happy life.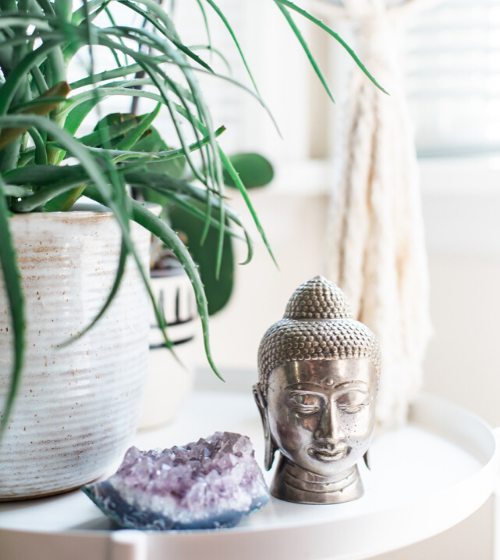 What is spiritual self-care?
Spiritual self-care is any ritual or practice that we do to further our connection with our higher self. Your higher self is who we truly are as an individual, the real you. Your higher self is you that is disassociated from, and not influenced by, the ego or fear. Rather, this self operates from a soul-centered place that is aligned with your deepest desires.
Although they might seem similar, the practice of spiritual self-care differs from emotional self-care in that spiritual self-care is solely based on you and your connection with your higher self. Emotional self-care includes people other than yourself, especially as you learn how to communicate your needs and desires, express emotion, and set boundaries with others.
When you begin to practice consistent spiritual self-care, you can expect to nurture your connection with yourself and a higher power (if you choose to connect with a higher power) and create spiritual practices that fuel both your body and soul.
If you're someone that has been on a search for inner peace, fortunately, that state of being is a happy side-effect of regularly committing to your spiritual self-care.
Not sure where to begin? The below tips can help you get started on your spiritual self-care journey and help you connect to the inner calm you've been craving. Pick one or two to get started.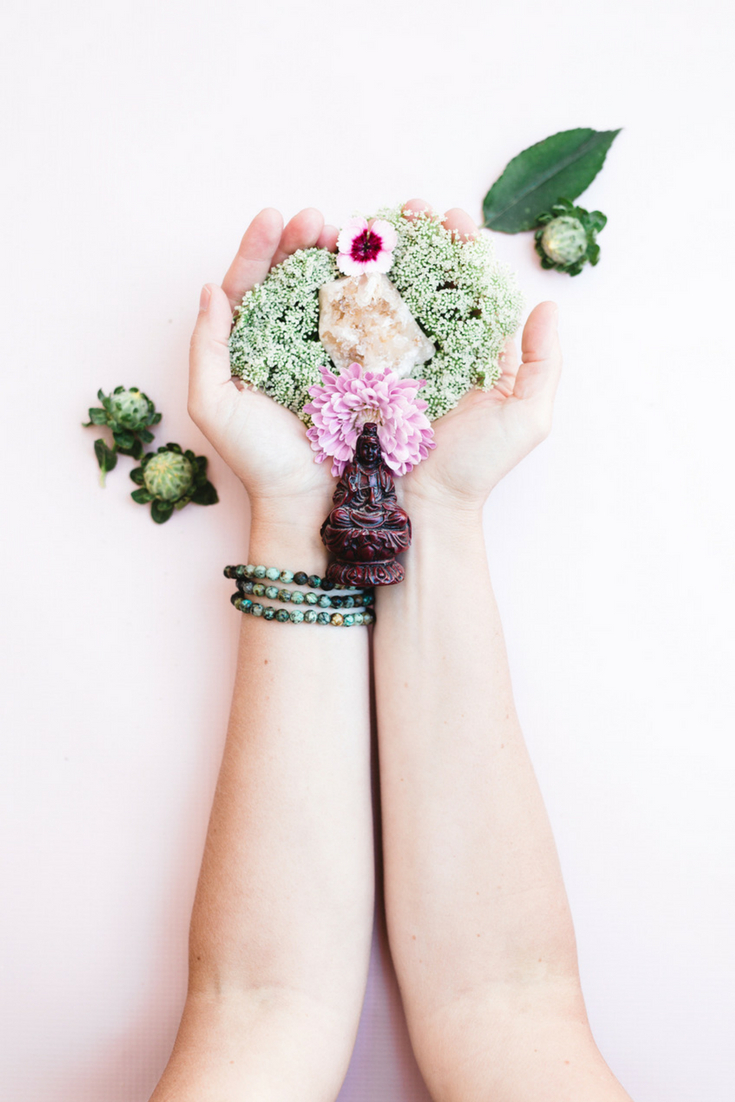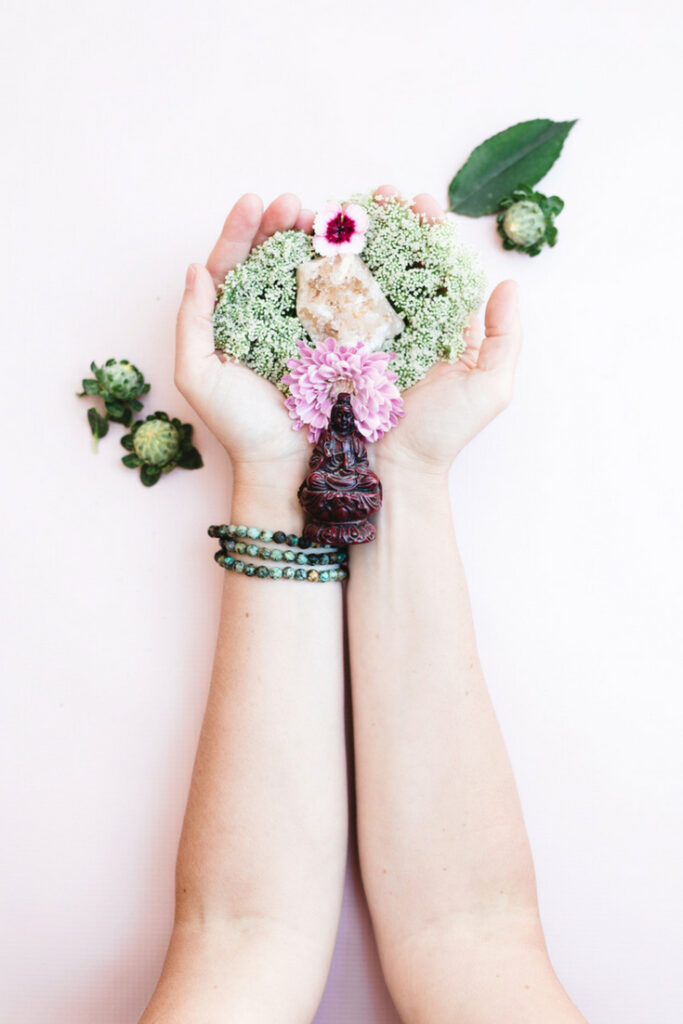 Spiritual self-care activities
Getting started with spiritual self-care doesn't have to be complicated or involve ample amounts of time. Also, your spiritual self-care practice doesn't necessarily have to be focused on religion or include religion in any way – the choice is entirely up to you.
Practice meditation
Meditation is such a powerful practice that can bring you closer to your higher self. There are many benefits of meditation, including improving your concentration and reducing your stress.
For many, the thought of starting a mediation practice can feel overwhelming. I can't tell you how many people have told me, "I don't meditate because I'm not good at it." Honestly, there's no competition when it comes to your meditation practice, and no one is perfect at meditating.
What's essential is that no matter how muddled and crazy your mind may feel, you choose to meditate solely for you, your spiritual self-care practice, and the benefits that come along with sitting in silence for a few minutes a day.
Not sure how to start your meditation practice? Check out my two favorite meditation apps – Headspace and Calm. I also suggest having a meditation cushion (I love this one because it's multi-purpose) and a quiet corner in your house.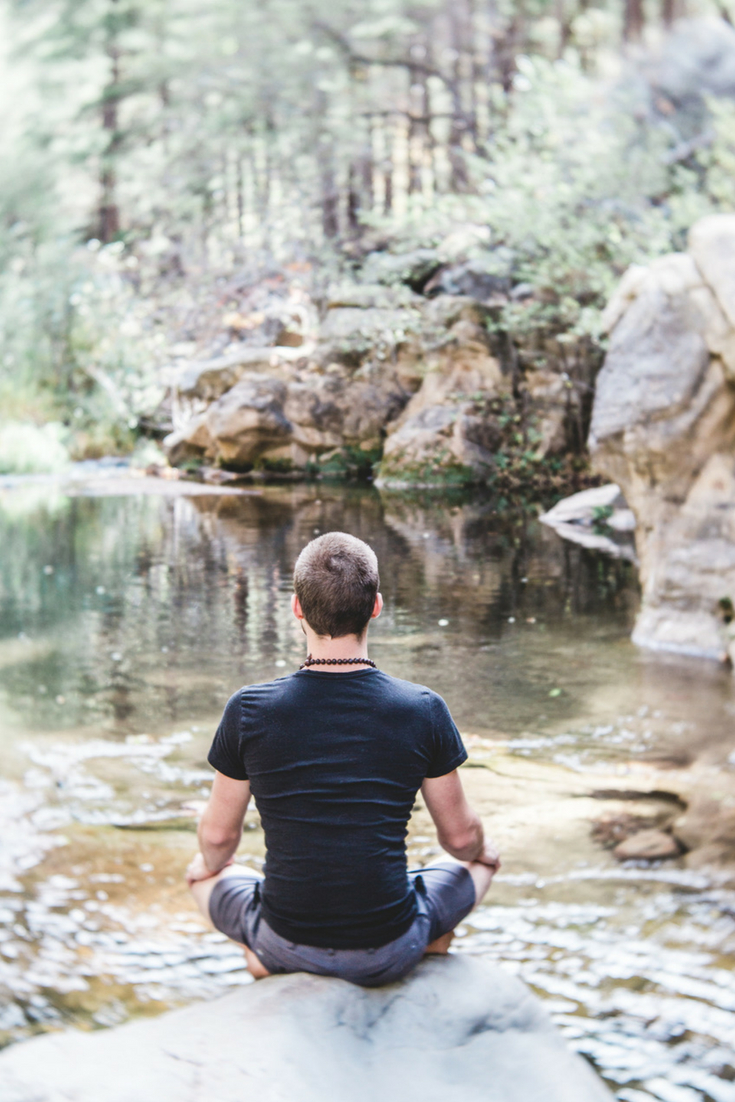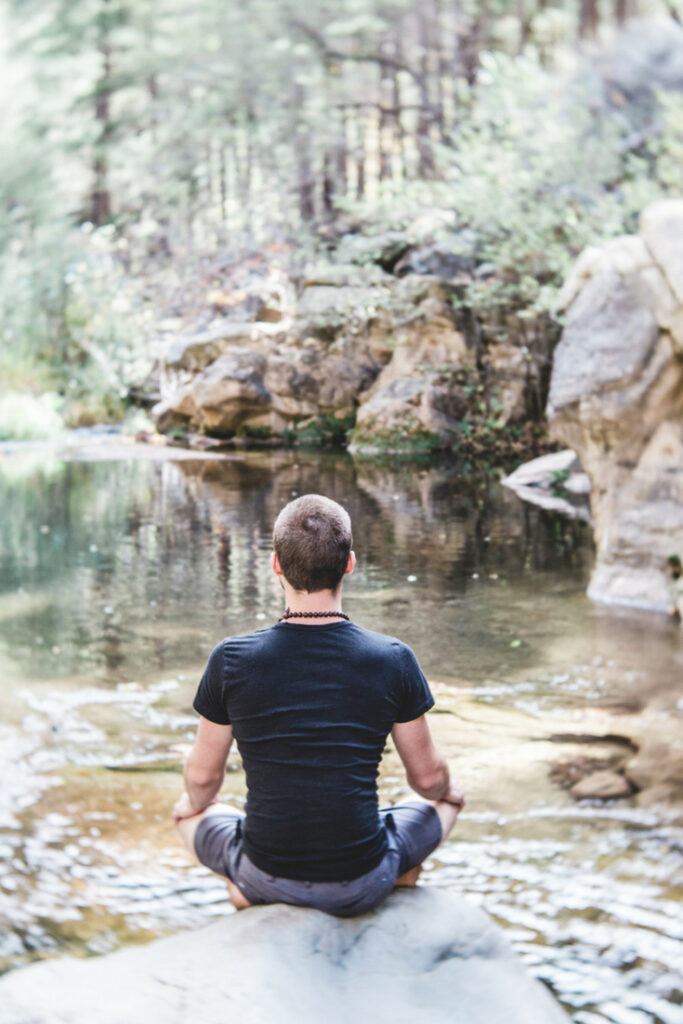 Take a walk outside
Simply immersing yourself in nature can help you connect with your higher self. For me, I always find that a walk in the woods or a long hike can help me to disconnect from my day and tune into what I'm feeling. It's like everything simply melts away, and I get a chance to focus on myself.
Nature can be so healing because it allows us to experience a moment with all five of our senses. We are truly in the moment and involved in something greater than ourselves, beyond our wildest beliefs. It's truly incredible what an impact a few hours in nature can have on your overall wellbeing.
Cleanse your space
Removing negative energy from your space is a powerful spiritual self-care practice. When we cleanse out the bad energy and invite in the positive, we are creating an environment that we can connect to our higher self with more ease. Think about it like you're creating space to usher in the best version of yourself.
Lighting Palo Santo, an ancient holy wood, is a grounding practice that can help you to cleanse out the stale or negative energy. Simply light one end and allow the smoke to fill the area you wish to cleanse. I like to keep sticks at my desk, in our bedroom, and in the kitchen so I can cleanse as needed.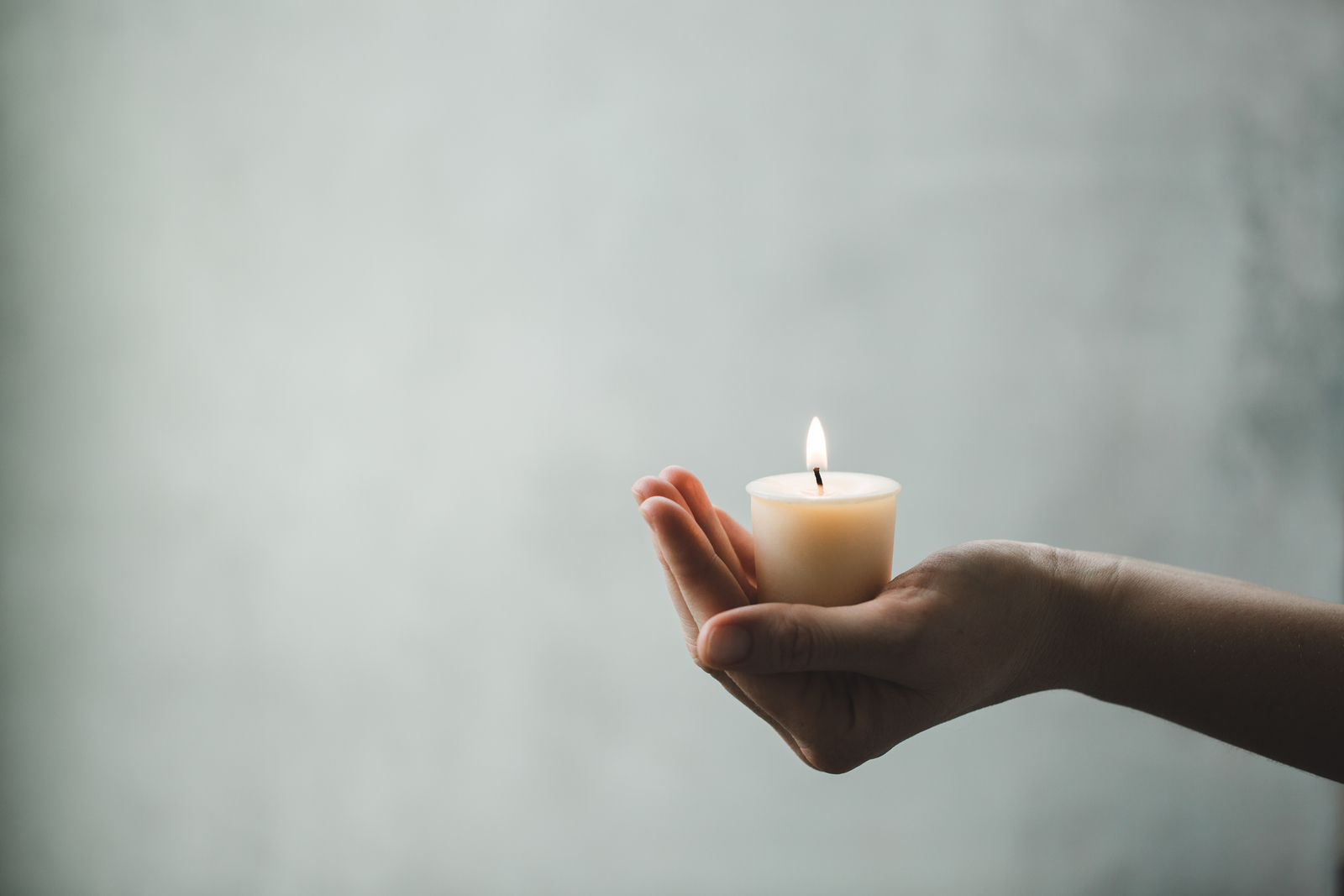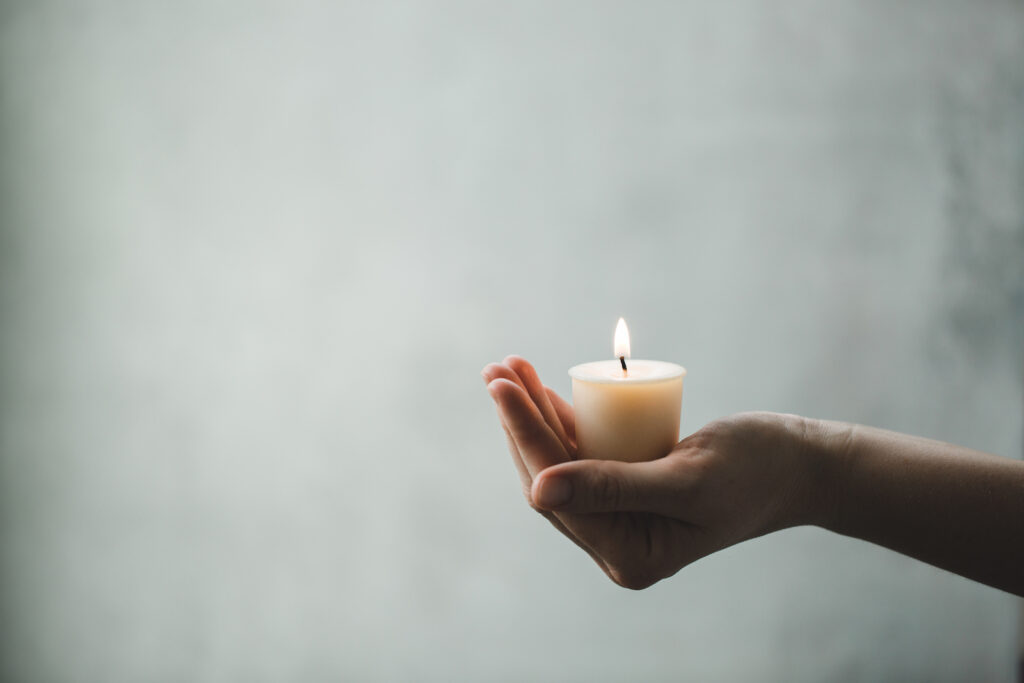 Also, certified pure therapeutic grade essential oils can play a huge role in your spiritual self-care practice and assist you in cleansing your energy.
A note about essential oils: not all oils are created equally and it's important to use a brand that's third-party tested and approved. Learn more about the essential oil brand I trust.
In addition to Palo Santo and essential oils, a sage smudging ritual is another way to cleanse your space. Using a bundle of dried sage is an ancient tradition, dating back 2,000 years, used by ancient shamans to clear negative energy from a person or an area. This is a very powerful spiritual self-care practice, backed by a couple of thousand years of use.
Whichever method you choose, know that getting rid of negative, stale energy is a great way to tap into inner peace and nurture your spiritual self-care practice mind, body, and soul.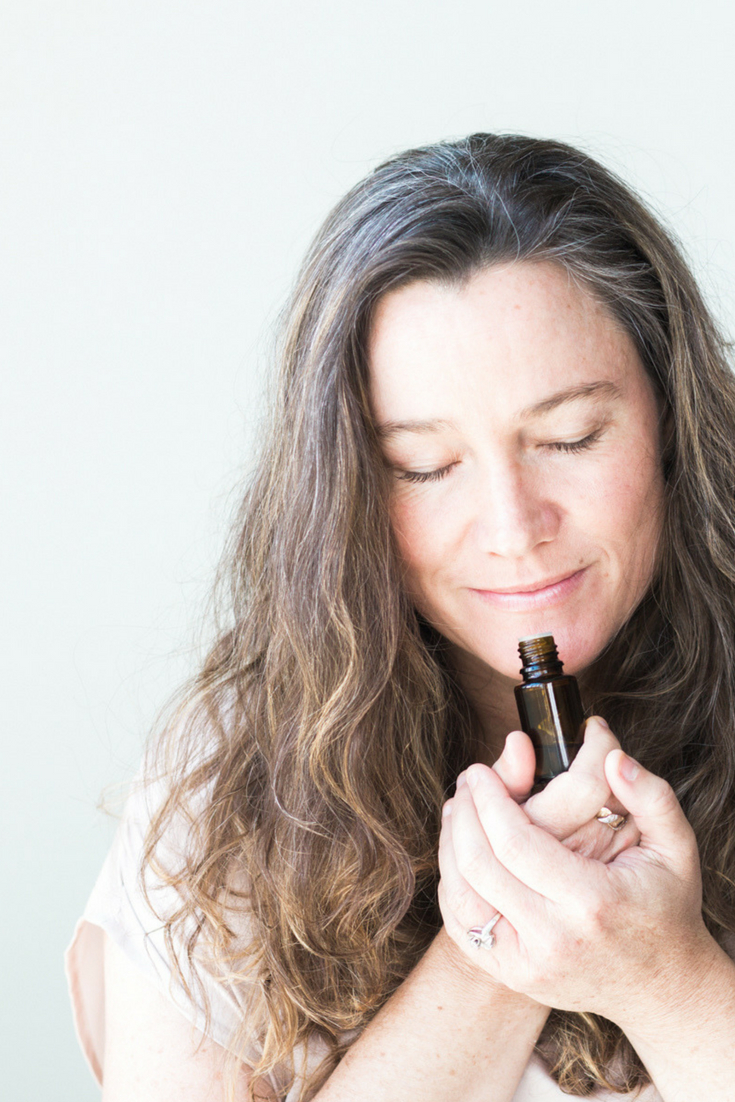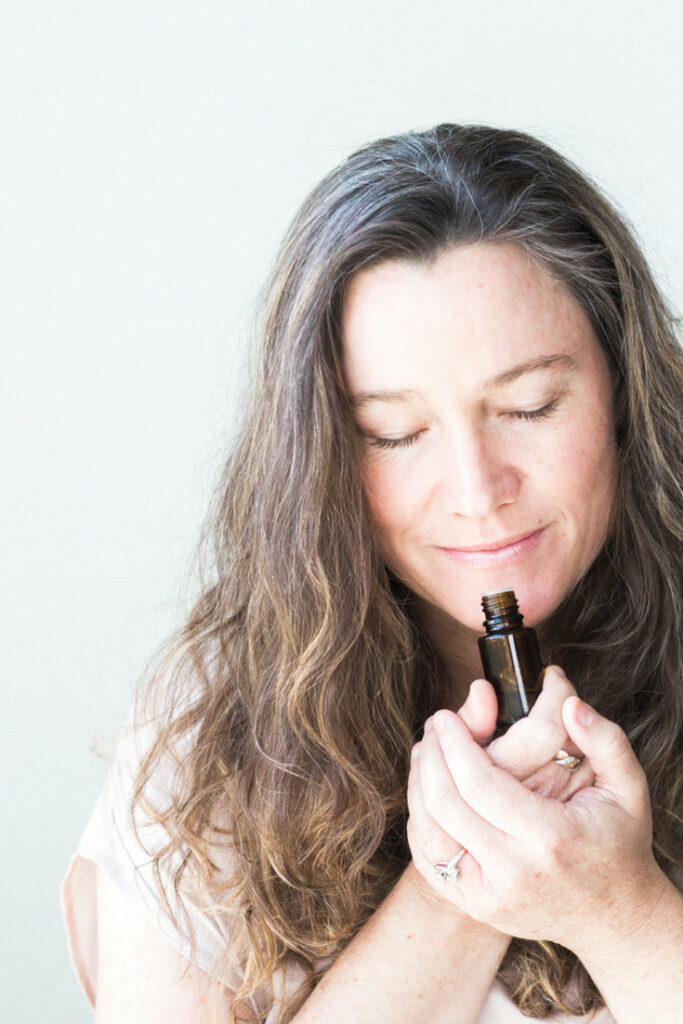 Connect with a community
Immersing yourself in a community that holds the same, similar (or possibly totally different!) values as you is another way to create a spiritual self-care practice.
For me, the yoga community (especially Kundalini) is a great way to connect on a spiritual level without getting too religious or out of my comfort zone. I'm not a religious person, so this spiritual community provides spiritual support that allows me to access my higher self in a way that I find comforting.
---
Shop the post

---
Your spiritual self-care practice
No matter how you choose to go about nurturing your spiritual self-care practice, remember that even being aware of your connection to spirituality is a step in the right direction. Taking the time to create mindfulness and awareness around your relationship with your higher self is something that can change the course of your entire being.
Are you looking for more ways to deepen your self-care practice at home? Check out the Holistic Self-Care Guided Journal! It's packed with meditations, affirmations, breathwork, and more.