NOW AVAILABLE FOR PRE-SALE!
HOLISTIC SELF-CARE GUIDED JOURNAL
GROW INTO YOUR BEST SELF – A GUIDED JOURNAL TO SUPPORT THE WHOLE YOU
In Carley's newest book, you'll discover self-care inspiration to create your best self-care practices to support whole-body wellbeing. Guided journaling can help you tap into your innermost thoughts and work to reclaim your relationship with yourself (and others!).
Within the colorful pages of this journal, you'll discover five unique sections packed with thought-provoking prompts and exercises designed to keep you feeling inspired and curious.
Order your copy today and begin to create a supportive and life-changing self-care practice, one exercise at a time.
LEARN MORE NOW
TRANSFORMATIONAL SELF-CARE CREATES A TRANSFORMATIONAL LIFE
In those moments when you feel completely defeated – you've given too much and said Yes to one too many things – it's time for you to call on your self-care practices. People-pleaser, anyone?
Those small moments that make all of the difference in your overall happiness and wellness, and leave you feeling like the empowered, loving, and self-fulfilled woman that you are at your core.
A self-care coach empowers you to say No, communicate what you want, and take a step back to fuel your mind, body, and soul.
HOW I CAN HELP
I'm Carley, your self-care coach. I'm also a recovering people pleaser.
Working with me will give you the confidence to take back your power. Along with the courage to say finally No, create soulful boundaries, and empower your communication.
See, us people pleasers – those who continue to give too much and receive little in return – we speak a special language. I'm here to help you translate your emotions and feelings, with the use of self-care, to create a life that you finally feel in control of.
READ ABOUT MY SELF-CARE JOURNEY
ARE YOU NEW TO SELF-CARE COACHING?
START HERE
READ THE BLOG
Are you looking for some new inspiration for own self-care practice?
Head over to my blog and check out the most recent posts on all things self-care: podcast episodes, boundaries, essential oils, communication, daily rituals, simple recipes, product reviews, and more.
TAKE ME THERE
BOUNDARIES WITH SOUL™
Get in touch with what you genuinely want and say No without overwhelming guilt.
Love this book, so many "aha" moments here. Highly recommend if you want to feel more empowered, clear, and finally let go of the overwhelm of over-giving!
Ruslan K.
GET THE BOOK NOW
"To me, self-care is about these small moments throughout our day where we're tuned in to our feelings. We are aware, we are mindful, and we're making decisions out of that confident, secure place. I talk a lot about boundaries and a lot about emotional self-care. It is learning how to say No — standing your ground. Communicating your needs. These are all essential types of self-care, and that's the type of self-care I'm working on spreading the message of because that's the shit that matters. And that's what makes us fully happy."
With love,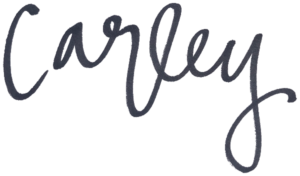 AS A SELF-CARE COACH, HERE'S WHAT I HAVE TO SAY
ON PHYSICAL, EMOTIONAL, AND SPIRITUAL SELF-CARE
READ THE SELF CARE BLOG