Using CBD for your self-care practice can be a powerful way to create change and care for yourself.
From personal experience, I can attest to the powerful benefits of CBD when added into your daily self-care practice. Since I've recently been getting a lot of questions about what to use for self-care and how to use it, I'm compiling a list of three different organic hemp products that you can incorporate into your daily self-care routine.
My story
For me, I got started with CBD products as a tool to help calm my anxiety. Each morning, I add a serving to my matcha latte or simply put it underneath my tongue. For me, it's been a great tool to help ease my worries and focus on what I need to get done for the day.
I've also found that it's an incredibly powerful tool to help ease the pain of menstrual cramps. On days my period has me horizontal on the couch and doubled over in pain, hemp and doTERRA's ClaryCalm help me to feel better within minutes.
Ways to use CBD for your self-care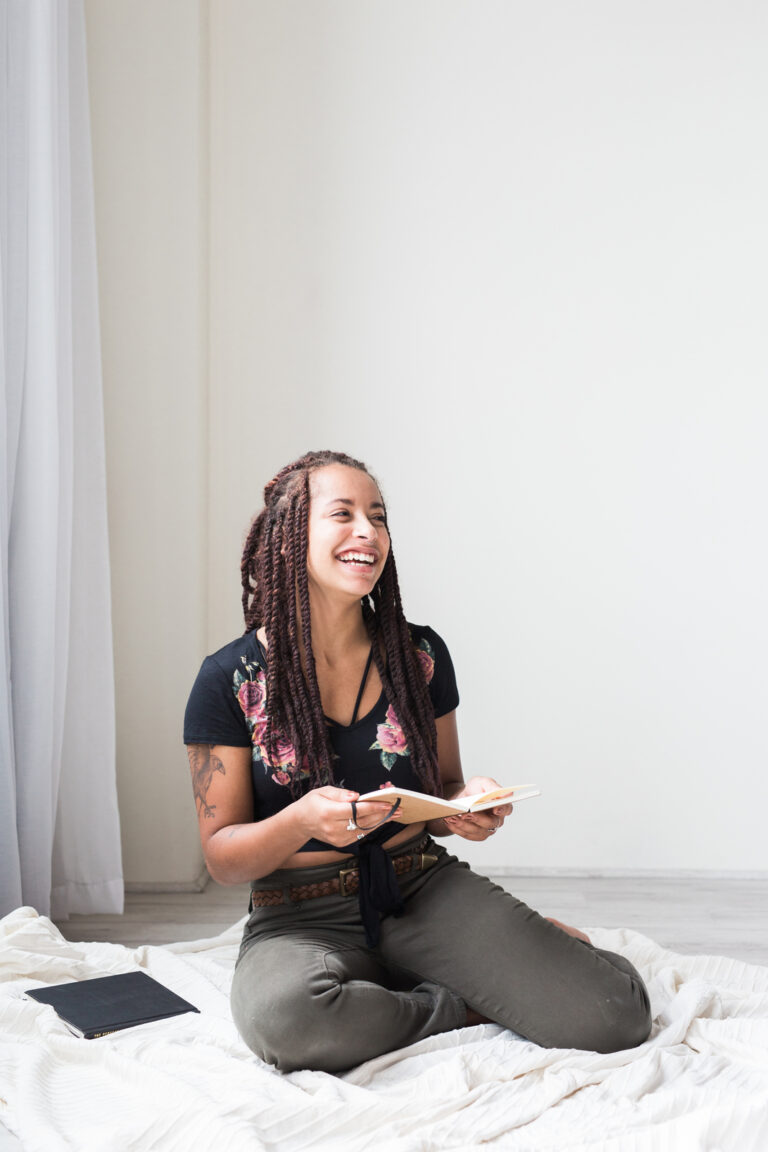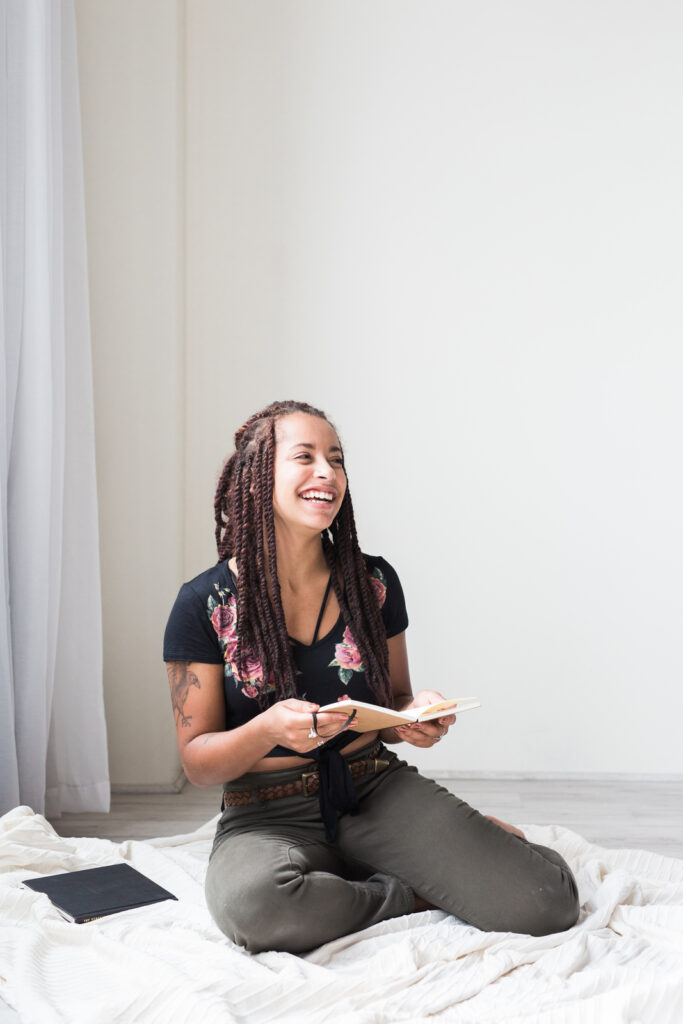 There are countless ways that this powerful plant can be used for your self-care practice.
For me, I take it sublingually (a serving under my tongue and hold for 10-15 seconds) or add a serving to my morning tea. If I'm experiencing pain of some sort – period cramps, sore muscles, etc. – I will double up the dosage.
Uses of CBD for self-care
Below are some ways I use CBD oil in my self-care practice:
Calm anxious feelings and welcome in zen-like vibes
Ease menstrual cramps
Encourage better sleeping patterns
Relax after a long day
Decrease overall inflammation throughout the body
Improve muscle tone
Ease joint tension and pain
Alleviate nausea
Support a healthy digestive system
Soul Addict 500mg organic CBD oil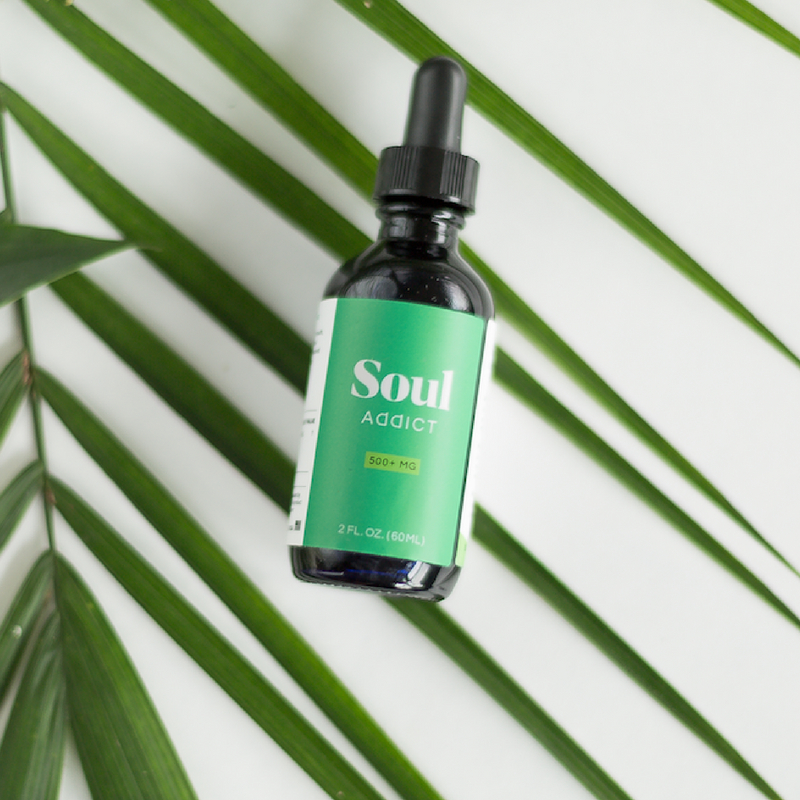 Soul Addict is the first organic CBD oil I tried. I love Soul Addict because it's grown in North Carolina and comes from a family farm. It doesn't have any added flavor, so incorporating this oil into whatever you'd like – matcha, coffee, smoothies, etc. – is very simple!
Like I mentioned above, I've been using Soul Addict to help ease my menstrual cramps and also to soften my daily anxious feelings. It's truly become such an important part of my daily routine and I know I can safely rely on this tool when needed, especially when cramps get the best of me.
Save 20% on Soul Addict with code SA_carley20
SHOP SOUL ADDICT NOW!
Cannaroo 1500MG peppermint organic CBD oil
I was introduced to Cannaroo through my mom who made friends with the founder while out to dinner in Lexington, KY. Based in Nashville with hemp plants in Kentucky's fertile soils, they produce high-quality CBD products. I ended up testing the product with a friend who suffers from Arthritis and you can learn more about his story below.
I have a pretty incredible story about the 1500mg full-spectrum elixir from Cannaroo. There's a local guy in our neighborhood who goes by the name of Coyote.
Coyote is a 61-year-old organic horticulturist who is constantly using his hands to work. Unfortunately, through this physical work, he also suffers from arthritis and chronic inflammation that makes his daily job painful and exhausting.
Coyote was suffering to the point where it hurt him to walk down the stairs or more than a hundred feet, which is no way to live a life that demands constant movement.
We decided to give Coyote a daily dose of this 1500mg full-spectrum CBD oil approximately every 6-8 hours for 1 week.
After the week of administering the product, his knee and shoulder pain was significantly reduced. Coyote says, "I never feel like walking more than 1 block, but after taking Cannaroo, I had very little to no pain and felt like walking to the grocery store, and it's 4 blocks away!"
Coyote is also sleeping better and is experiencing more sensation in his feet than ever before. Also, Coyote told me that he loved the peppermint and key lime flavor options and hasn't stopped sharing his new found love for Cannaroo with his friends around town. Check out all the Cannaroo tinctures flavors.
Cannaroo offers a variety of organic hemp-based products with varying levels of concentration, so be sure to check out their entire selection!
Cannaroo pain relief cream
Another way to incorporate cbd oil into your self-care practice is through a topical cream. Cannaroo offers a variety of pain relief creams.
If you're someone who is struggling with joint pain, arthritis, or sore muscles, the topical cream method might be a great choice for you! Adding in just one drop of doTERRA Deep Blue® to your daily use could take your self-care game to the next level. Trust me, your muscles will thank you!
Save 10% on Cannaroo with code CARLEY10