In the past few years, Sakara has expanded their offerings from its traditional meal delivery programs. Thanks to the Clean Boutique, Sakara is now a lifestyle brand more than ever before.
As a busy mom and business owner, I rely on a handful of daily items to help keep me feeling nourished and taken care of, many of which come from the Sakara Clean Boutique.
If you head to the Clean Boutique, you'll find that it's curated with high-quality teas, supplements, snacks, super powders, and more. It can feel a little intimidating and not-so-wallet-friendly to try many things at once, so I hope that by sharing my favorite Clean Boutique items, your purchasing decision becomes a bit easier.
Keep reading to read my full review of the Sakara Clean Boutique and learn more about my favorite products. Plus, I'll even tell you how to save some money on your order. Woo!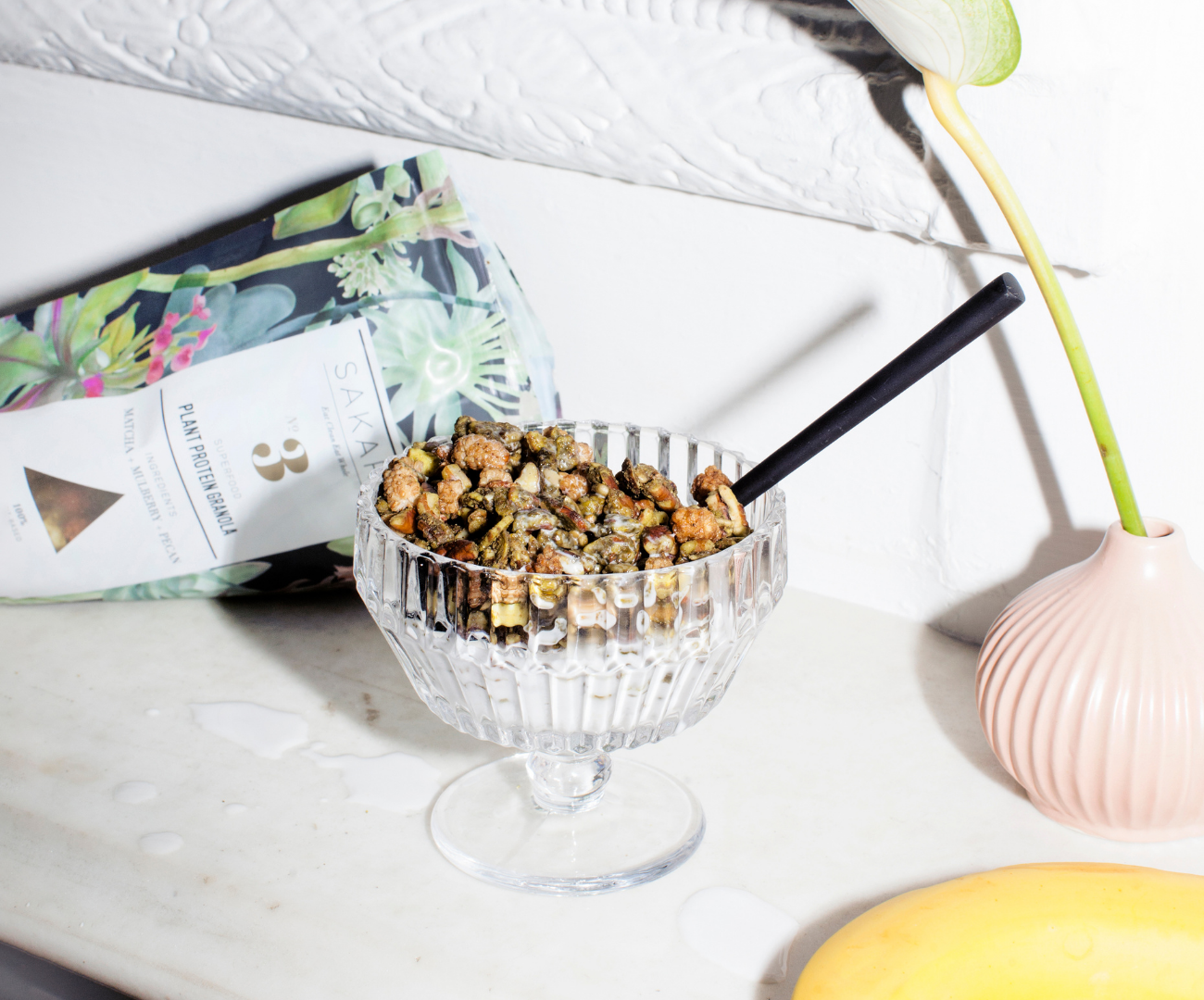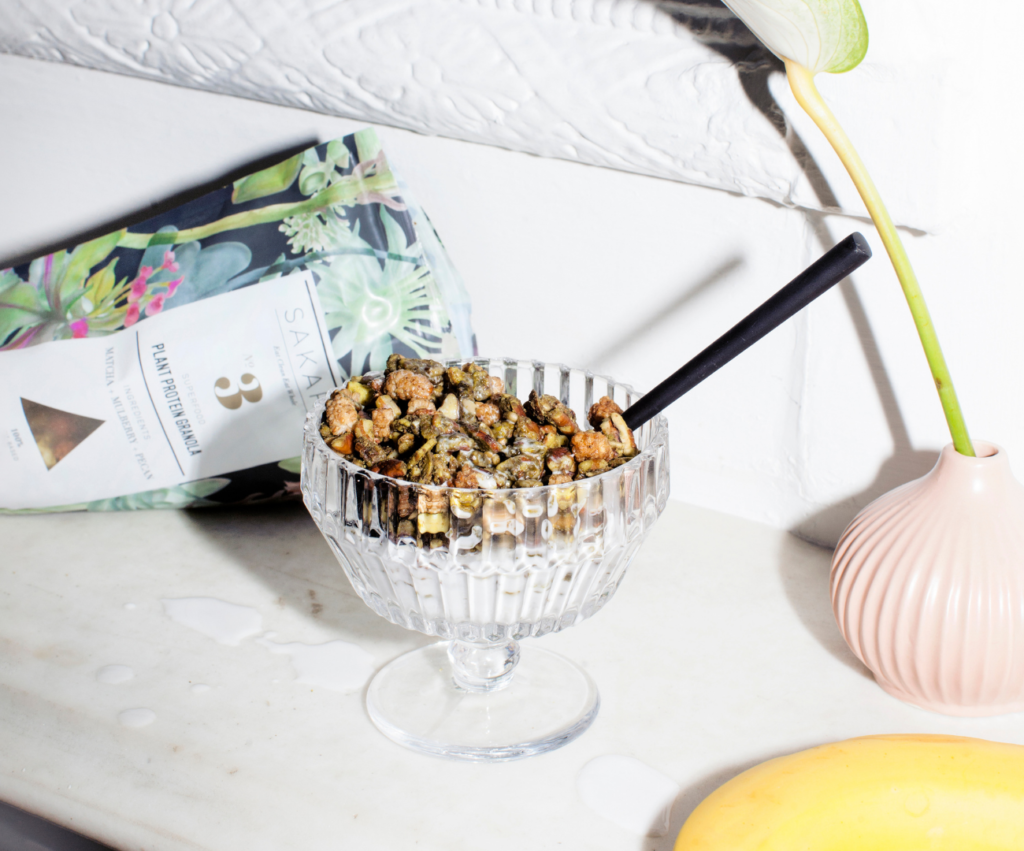 What's in the Sakara Clean Boutique?
As I mentioned above, there are a variety of products to explore in the Clean Boutique. Each one is elaborately created, tested, and launched into the world by the hardworking and innovative Sakara team. You can rest assured that all Clean Boutique items are made with high-quality ingredients you can trust, designed with your health and wellness in mind.
You'll find the below items in the Clean Boutique:
Metabolism Super Powder
Organic Protein + Greens Super Powder
A variety of teas to support sleep, digestion, and more
Detox, Energy, and Beauty bars
Beauty Water drops
Detox Water drops
Probiotic Chocolates
Nootropic Chocolates
A variety of nutrient-dense granolas
The above list is just a small sampling of what you'll find. There are dozens of snacks, teas, supplements, and even a Manifestation Candle awaiting you. You'll quickly find that the Clean Boutique is home to so many self-care items, it's tough to pick one or two things to try.
My top five Clean Boutique favorites
While I haven't found a product I don't love, I definitely have tried-and-true favorites that I make sure to have stocked in my fridge and pantry at all times. My husband is a big fan of the Nootropic Chocolates and the Dark Chocolate Granola, so we always have extras of both.
1. Nootropic Chocolates
As someone who doesn't drink coffee and limits caffeine, the Nootropic Chocolates give me the perfect amount of get-up-and-go each morning. They don't leave me feeling shaky or anxious, just focused and energized (which is very necessary when chasing around a very active toddler).
Key ingredients:
L-Theanine for a calm concentration
Green tea extract to boost alertness
Lion's Mane to support memory
A variety of potent adaptogens
2. Energy Bars
If you're sensing a common theme here, you're not wrong. While I love all of Sakara bar options, the Energy Bars are my favorite. Not only do they help me stay energized (again, chasing a toddler most days), but they also pack in 10 grams of plant-based protein to help me stay nourished.
Key ingredients:
Raw hemp protein without soy fillers
Vitamin B-12 for a boost
L-Theanine for sustained energy
Raw cacao to help boost alertness (and give it a yummy chocolate taste)
3. Dark Chocolate Granola
Wow. I never thought that I could love granola as much as I do Sakara's Dark Chocolate Granola. It's perfect for a quick and fulfilling morning breakfast topped with dairy-free milk or as a quick snack on-the-go. I could go on and on and on about why it's so delicious, but you should check out the over 500 positive reviews and see for yourself.
Key ingredients:
Brazil nuts which pack in selenium and healthy fats
Ashwagandha to help regulate cortisol levels
Dark Cacao packed with antioxidants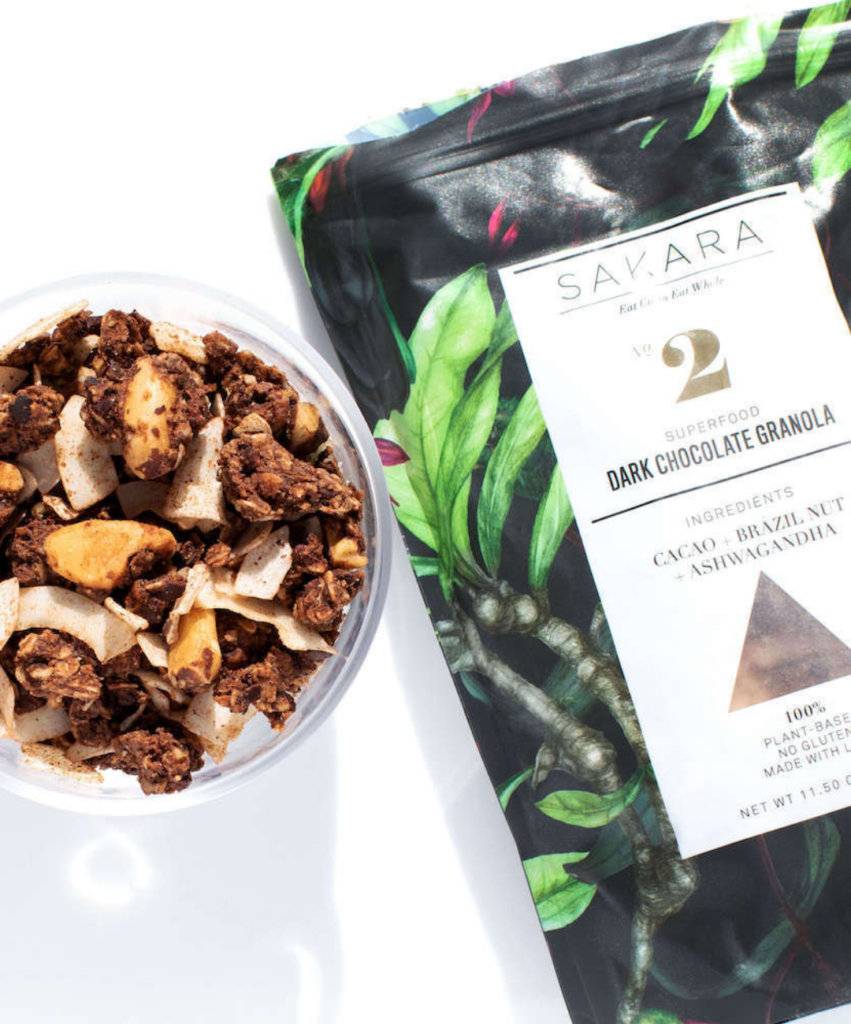 4. Metabolism Super Powder
As one of Sakara's best-selling Clean Boutique items, the Metabolism Super Powder helps decrease bloat, improve energy, and encourage optimal digestion. Some users even experience healthy weight loss. I love this powder because it gives me an extra boost of nutrients and energy and helps me feel less bloated.
Key ingredients:
Horsetail Extract to help decrease bloat as a natural diuretic
Black Pepper Pepperine to help support digestion
Gymnema Sylvestre to help regulate cortisol levels
Tip: as the Metabolism Powder increases energy levels, I suggest starting with 1/2 a serving in the morning to ensure it doesn't disrupt your sleep cycle.
Check out my full review of the Metabolism Super Powder.
5. Sakara Rx: Foundation Supplements
I've tried many different supplements over the years, but The Foundation supplements are hands-down the highest quality I've found. They help me keep my immune system strong, boost my mood, and more. I also love that they're medical-grade, clean, and doctor-formulated with only the highest ingredients.
Key nutrients:
Superfood multi containing 25 essential nutrients from plants and botanicals
Macrominerals including magnesium and calcium
Plant-based omega for a boost of healthy fats
Adaptogenic B complex including Ashwagandha
Complete probiotic with prebiotics and functional enzymes
If you're interested to learn more, I wrote a super in-depth review on The Foundation supplements.
Bonus Clean Boutique Pick: Sleep Tea
Making a mug of Sakara's Sleep Tea has become a favorite part of my nighttime self-care ritual. Instead of reaching for something sweet, I brew myself a mug of this herbal and botanical tea infused with chamomile and lavender. It feels luxurious and so supportive of my sleep cycles.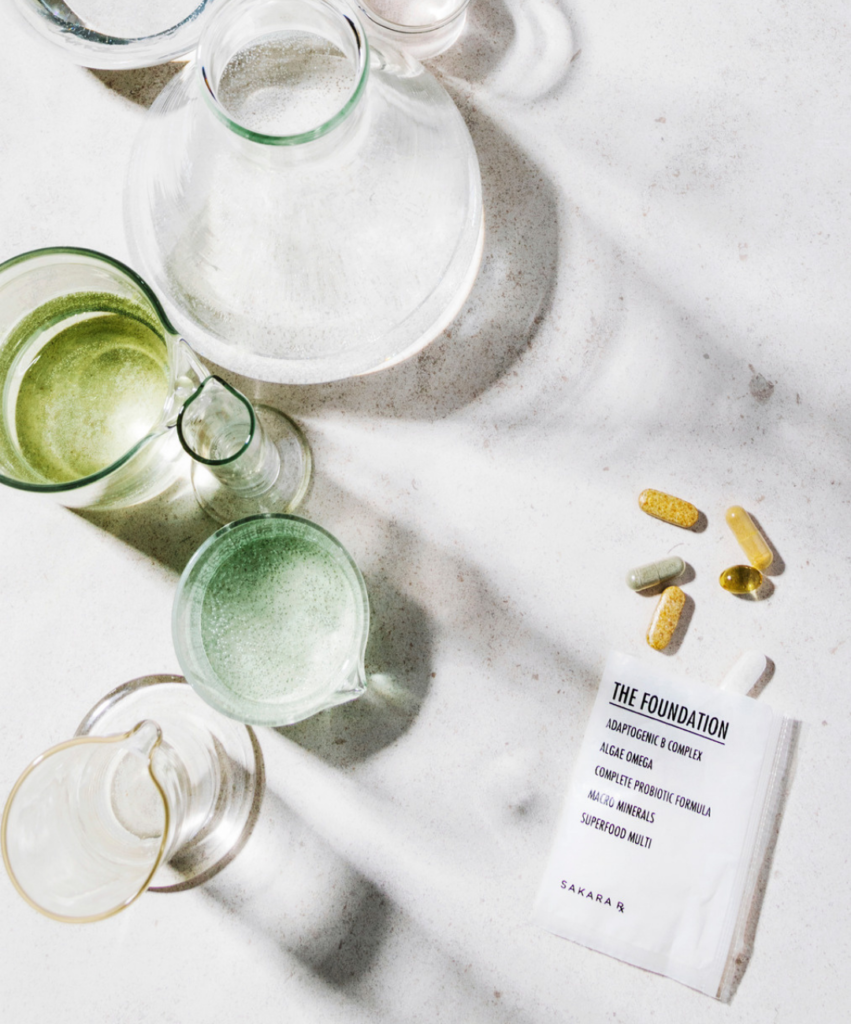 The best-selling Clean Boutique items according to Sakara
The below is a list of the best-selling items in the Clean Boutique. If you're unsure where to start, this round-up is a great place to find all of the basics, fan-favorites, and beyond.
The Beauty Water and Detox drops
The Metabolism Super Powder
The 10-Day Reset bundle
The Detox Super Bars
The Dark Chocolate granola
The Beauty Chocolates
Click here to shop the Clean Boutique in order of the Bestsellers.
Choosing which items to order
If you have any questions about which products to order, you can drop a question or comment at the bottom of this post, and I will give you a few Clean Boutique product recommendations based on your needs.
Also, feel free to reach out to Sakara's Wellness Team for more detailed questions and support. They're always on standby to help deliver you the best possible Sakara experience and are so helpful. On that page, you'll also find a helpful link to a FAQ page that has the answers to dozens of questions submitted by Sakaralites just like you.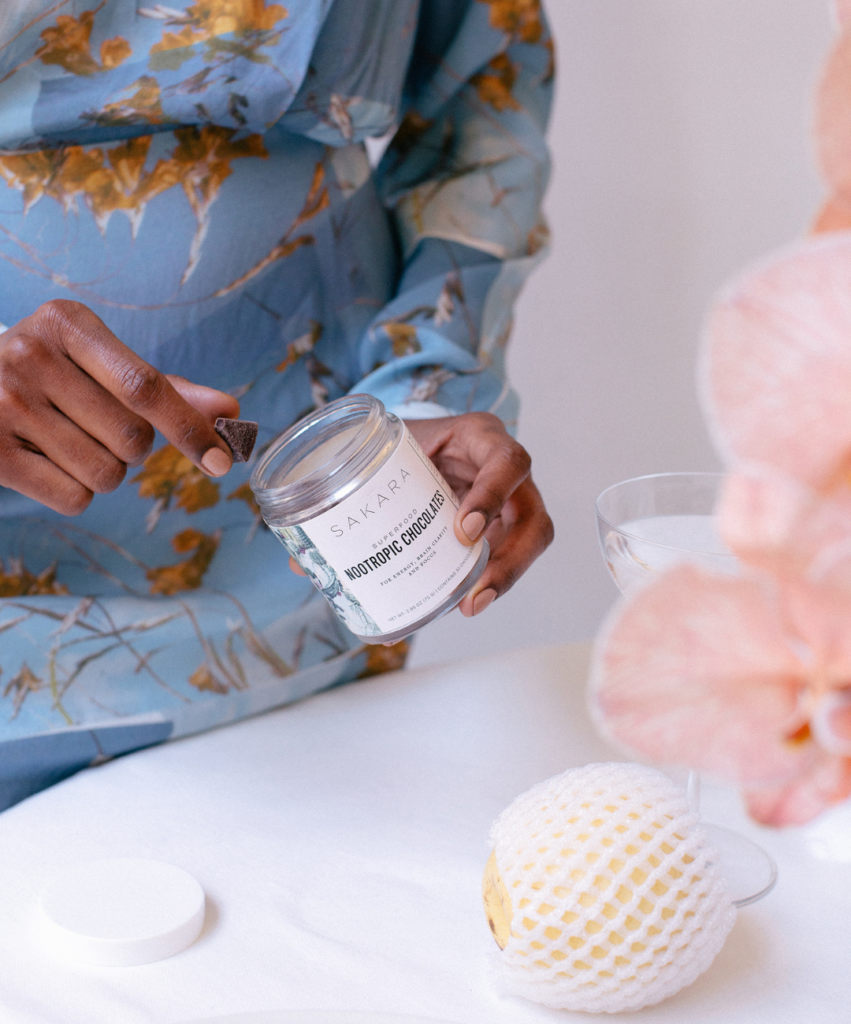 Clean Boutique: As seen in the S-Life Mag
Sakara's S-Life Mag is full of editorial content that shares everything you need to know about Sakara, the lifestyle, and their product offerings. I've rounded up a few blog posts that highlight the Clean Boutique products to help you learn more.
How to save on the Clean Boutique
Good news! I'm so excited to share two ways to save on your first Clean Boutique order from Sakara.
1. Use code XOCARLEY to save 20% on your entire Clean Boutique order
2. Use code SHIPFREE for free shipping on Clean Boutique items