We decided now is the time for a summer road trip, so we packed up our seven-month-old and hit the road. Listen in to learn all about our Airstream road trip – why we did it, where we went, what we learned, and more!
Would you consider leaving a review? Find You Time™ on iTunes and Google Play
Episode 56 | September 1, 2020
What's new this week
I was ultimately against the idea of a road trip when my husband suggested that we take one. As the weeks passed and COVID wasn't improving, I decided that he was right and now is the time to embark on an epic adventure. So, we loaded up our beloved Airstream and hit the road with a specific destination in sight.
On this episode, Corbin and I share our honest insight about the trip – what went right and what went so wrong – and chat all about our Airstream. Enjoy!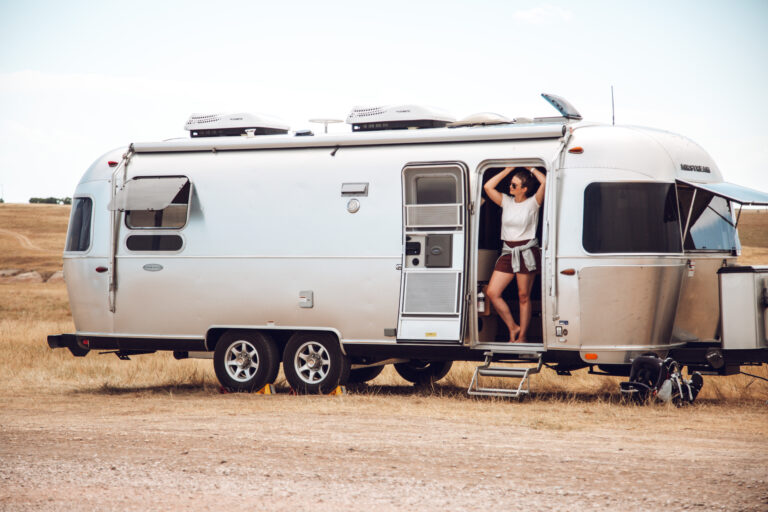 Topics Covered
Planning out our road trip | 2:58
Driving to Kentucky | 5:01
Stay for free with Harvest Host | 7:09
The second night | 11:50
Thank goodness for KOA | 14:45
Taking Mom through the Badlands | 17:49
Visiting Yellowstone | 25:19
Flathead Lake and heading home | 30:27
Top tips for road tripping | 32:19
Our Airstream | 36:24
Why we chose Airstream | 40:56
Traveling with our Airstream + a baby | 44:05
We answer: Airstream Q+A | 45:30
Additional Resources
Planning a road trip? Check out Roadtrippers to help you plan your trip and stay organized! Also, you can save $5 on the premium version of the app with code BTR5QTP.
As we mentioned, we used Harvest Hosts to camp at private farms and wineries along our route. You can stay for free (!), but it's best practice to spend $15-$20 per night at the on-site store (if there is one).
Road trip + baby must-haves:
---