Are you considering a Willow wearable breast pump? Here's my full review!
Psst! Here for the Willow Pump promo code?
When I decided to move forward with breastfeeding, I knew that (for me) a pump would be necessary. I also knew what a dedication pumping is for many as you're constantly tethered to an outlet having and have to switch to a pumping bra, find a private space, etc.
When I discovered Willow, I knew that this hands-free pump was the right choice for me. It's empowering and allows for a sense of ease and freedom, often not found with traditional breast pumps. Willow is the only pump I've ever used – I didn't even bother with "hospital grade" pumps.
Keep reading for my full review of the Willow hands-free breast pump and don't forget to use my special discount code for $25 off!
So, what is the Willow Wearable breast pump?
Willow is a hands-free and wearable breast pump that allows you to pump virtually anywhere. I'm not exaggerating when I say anywhere.
Thanks to Willow, I've been able to pump while:
in the car
out on a walk
doing my workouts
at my desk
taking a power nap
laying down reading a book
hanging out with friends and family
Stop and think about how the above scenarios would play out with a traditional pump. Spoiler alert: they wouldn't be able to happen in the first place.
Many new moms find that Willow empowers them to live their life and provide breastmilk for their little one. That sense of freedom is invaluable and encouraging for those in early motherhood facing drastic lifestyle changes.
I knew that being tethered to an outlet wouldn't work for me and, ultimately, that was the deciding factor when choosing this hands-free breast pump. I'm sharing more on why I love Willow so much below so make sure to keep reading!
Everything about the Willow is Bluetooth and app-based, taking pumping into the 21st century (finally!). Check out some screenshots of my personal Willow app below.
The app is super intuitive to use and even has quick access to the Willow store so you can quickly purchase additional milk bags.
Also, I love how the app automatically keeps track of past pumping sessions in the 'History' view. This data allows me to have a better idea of the ounces in my breastmilk freezer stash and plan for future bottle feeding sessions.
Honestly, it's just another way this hands-free pump empowers and encourages me on my new journey in motherhood.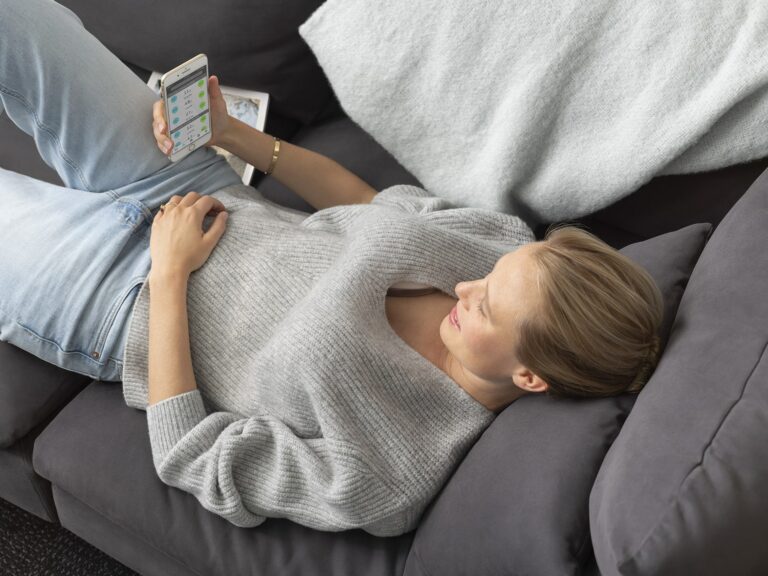 What I love about the Willow breast pump
Aside from the obvious points mentioned above, such as more freedom and its high-tech features, here are some more reasons I'm obsessed with my Willow breast pump.
1. It's virtually silent
Unless you're sitting next to me in a relatively quiet room, you can't hear the pump working. Yes, the pump does sound louder to the user, but I've asked my husband countless times if he can hear it, and his response is usually "not really" or "nope!".
The quietness of this pump has allowed me to pump during phone calls, movie time, and more.
2. It's compatible with most bras
Yup! No more weird bras with nipple holes.
The Willow works best with most tight-fitting and stretchy bras. I've used my Willow in traditional nursing bras, sports bras, and more! The tightness and fit of your bra is super essential to ensure a good latch, but with some practice, you'll find the ones that work best for you.
3. Makes for easy freezer transfer
Due to the spill-proof milk bags, transfer to the freezer is easier than ever. With most traditional pumps, you have to pump into a bottle and then transfer to a milk storage bag and then freeze. With Willow, the transferring of milk isn't necessary because you're pumping right into the storage bags! It's genius.
A note: Willow now offers a milk container for a one-time-only cost, plus it helps to reduce single-use plastic! The downside is that you do have to transfer your pumped milk into another milk bag or directly into a bottle.
4. It's super portable
Taking my Willow with me is pretty darn easy, as there are only six parts, so it fits comfortably in most of my purses or our diaper bag.
I also found this convenient storage and travel bag designed specifically for a Willow pump. I use it when I have to pump in the car or on longer journeys as it has the option to come with a small insulated cooler pouch for storing expressed milk. Just make sure to purchase a few of these small ice packs!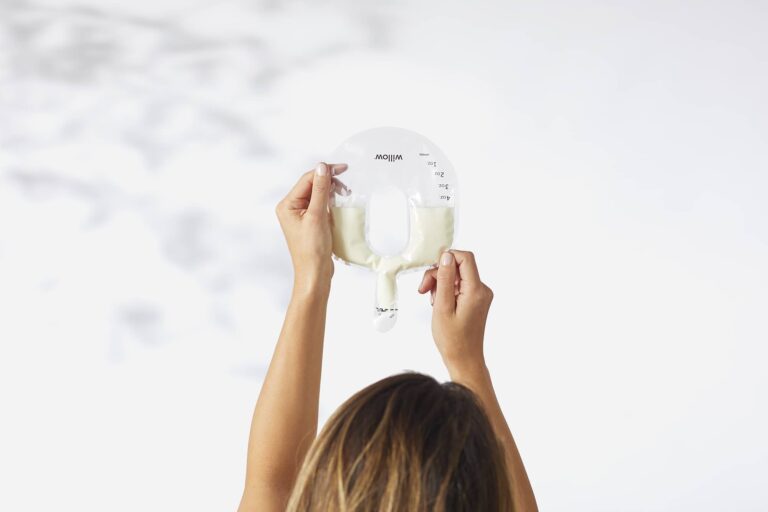 What would I change about Willow?
While there isn't much I would change about this hands-free pump, there are some things I learned to overcome.
1. The learning curve
There are (what feels like) a lot of new things to learn when pumping with Willow. As a first time mom, I quickly felt overwhelmed while setting up my first pumping session. After a few sessions, I had the hang of the ins and outs of my pump and felt very confident.
A few helpful tips I wish someone would have told me:
Practice pumping before you need to, even if just for a few minutes
Go into a quiet room and make sure someone else has baby
Get comfy and have water on hand (breastfeeding and pumping makes mama thirsty!)
2. My "Robo"boobs
…as my husband lovingly calls them.
I already have a pretty large chest (32 D-DD post-pregnancy), so adding the Willow on top of the girls gives me a robo-breastlike appearance. The silver lining? The fact that Willow does work well with larger chests.
In all honesty, it's not that big of a deal. I just throw on a big sweater or scarf if I am leaving the house, or else I just totally rock it! I mean, feeding a small human is a huge deal, after all, so I've learned to not care what other people think.
---
Shop the post

---
When I started pumping with Willow, I purchased the 2.0 version. Recently, Willow launched the new 3.0 version and I wanted to give it a try to see what the major differences are.
A personal note: while Willow breast pump does hold its resale value well, I ended up donating my Willow 2.0 to a new mom who was heading back to her nursing job during the Coronavirus outbreak and needed a way to pump and care for patients.
When looking at the Willow 2.0 and 3.0 side-by-side, there doesn't seem to be much of a visual difference. The one thing I noticed was the blue color on the newer model is more of a Tiffany blue versus the traditional teal.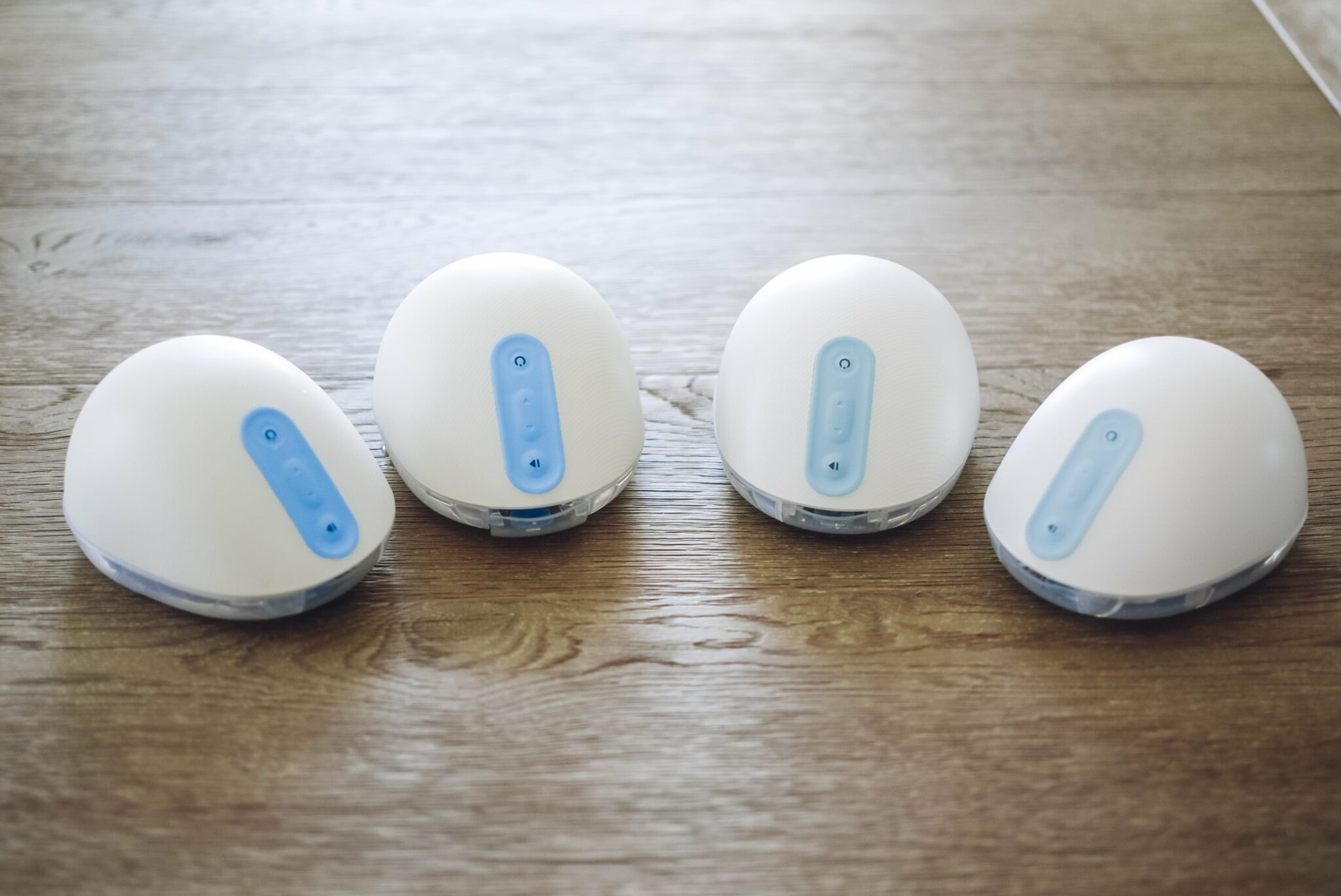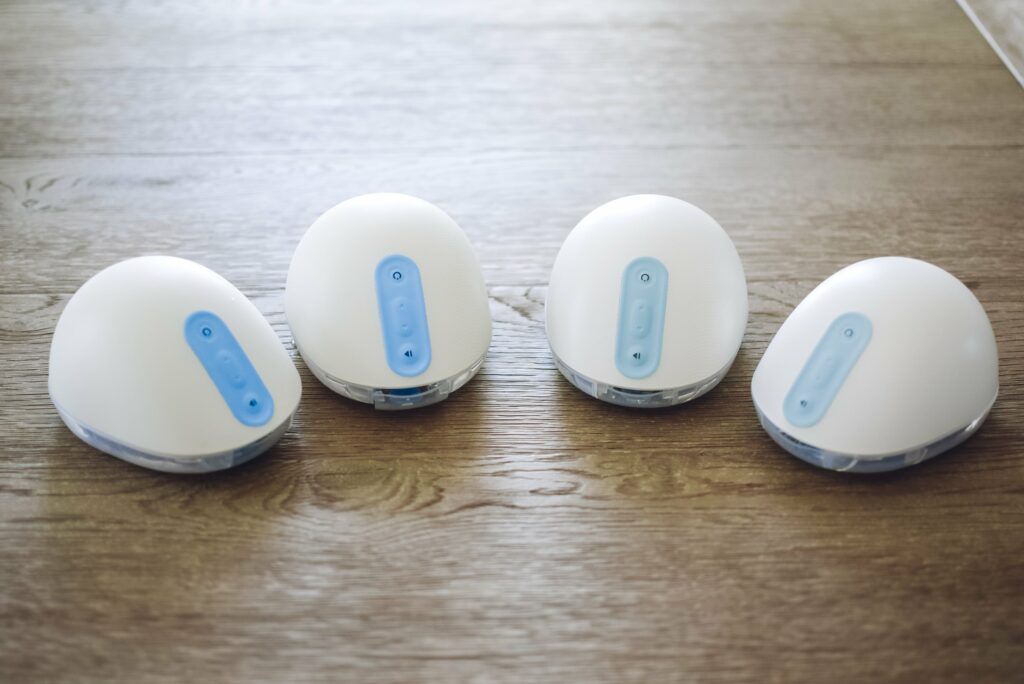 The major differences:
A different pumping and expression rhythm which is supposed to be more productive than the older version
Less pinching and more comfort than the 2.0 (note: make sure you properly size your nipples!)
More flexibility and control with your pumping session
Enhancing my self-care with Willow
As I've mentioned above, choosing a hands-free pump has given me the freedom to care for myself in many ways. I love how I can choose how I spend my time pumping instead of being tethered to an outlet.
To me, Willow gives me the opportunity to use traditionally "lost time" to create more moments of self-care within my day. Gone are the days of feeling guilty about self-care, now I can fully embrace these moments.
How much does the Willow breast pump cost?
Check the most current price of Willow. Keep in mind that this cost includes two pumps, two flanges, two flextubes, 24 milk bags, two cleaning brushes, and a charger.
To help make Willow more accessible, there is financing available through Affirm. You can also choose to use your HSA/FSA by using the applicable debit card at checkout.
Use my Willow Pump Promo Code
Simply click the button below, and enter the code below
to save $25 on your Willow Pump
CARLEY25
This post contains affiliate links. We may receive a small commission for purchases made through these links. Thank you for your support!
Offer valid on the purchase of a Willow Pump Generation 3 ($499.99). Offer ends on Sunday, 6/21/20 at 11:59pm PT. Max discount $25.00. Cannot be combined with any other offers or applied after the order is placed.
---