The holidays can be both a joyous and stressful time for anybody. Between the pressure to buy gifts, cook a meal, prepare the home, and spend time with family, it is no wonder why the holidays often create added tension.
This is a contributor post. Learn more about the contributor and their story below.
People in recovery during the holidays are particularly vulnerable during this time, as they may encounter triggers and other challenges.
For people in early recovery, there can be unique obstacles, such as financial problems, strained relationships due to past substance abuse, feelings of isolation, and increased vulnerability due to the holiday season.
During this time, the temptation to drink or use can be especially strong. If you are in early recovery, here are a few things to be aware of and how you can protect your recovery during the holiday season.
Strained relationships come to a head
Addiction is often referred to as a family disease. It affects not only the person suffering, but it inevitably touches the lives of family members as well.
Some family members may have a lack of trust for their loved one, while others may have developed unhealthy coping mechanisms to deal with their loved one's addiction. Many dysfunctional dynamics can arise due to addiction, and these strained relationships can experience heightened tension during the holiday season.
Individuals in recovery may feel heightened anxiety and stress as they attempt to mend these relationships. They may feel a lot of pressure to act a certain way and please everybody. On the other hand, family members may be excited to see their loved one, and inadvertently put even more pressure on them.
These flooding emotions can be complicated in early recovery – especially during the holidays.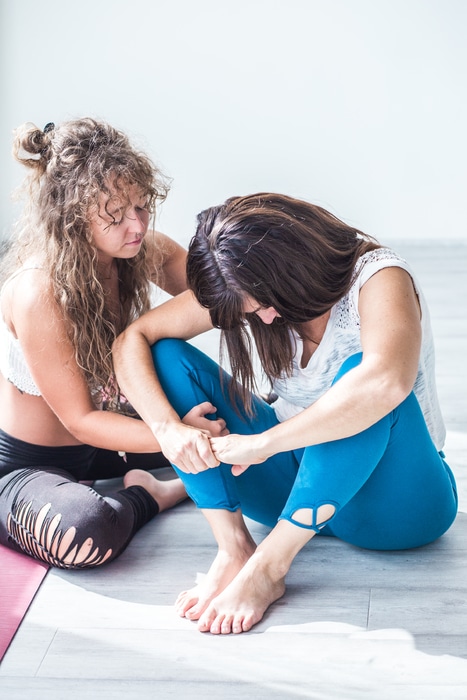 Navigation get-togethers that involve drinking
It's no secret that serving alcoholic beverages during holidays and family get-togethers is a popular American past-time.
However, exposure to alcohol in early recovery can be a trigger for many people. Sometimes, it will make a person want to drink. In some cases, it can provoke anxiety and discomfort. If a person is newly sober, he or she may not have perfected the coping skills needed to deal with these occurrences.
In many cases, family members may not understand the disease of alcoholism. Family members may think that drinking around their loved ones shouldn't affect the person in recovery; after all, their loved ones should know what happens when they drink and be able to abstain from it accordingly.
Unfortunately, alcoholism is far more complicated than this. Many people drink against their own will, despite past consequences.
Isolation and loneliness can set in
If a person is newly sober, he or she may decide to sit the holidays out. Sometimes, this is one of the healthiest decisions a person in early recovery can make – it takes time to heal from addiction and spending the holidays with family can mean excess stress and triggers.
Many people in early recovery will be better off spending the holidays with sober support. However, choosing not to spend the holidays with family can be dangerous, too.
If you decide that you shouldn't go home for the holidays, it's important to be aware of potential isolation and loneliness. When a person in recovery isolates, negative thinking can seep in. Particularly during the holidays, these negative thoughts can be detrimental because they can lead to self-destructive behaviors and even relapse.
Tips for protecting your recovery during the holiday season
The holidays are the season for family get-togethers, parties, and lots of socializing. It's also a time where people in recovery are particularly vulnerable; therefore, it is critical to know how to protect your recovery during the holidays.
1. Stay connected
One of the most important things in recovery is having a support group. Support groups can offer advice, guidance, and emotional support in recovery. Often, support groups are in recovery as well. They know the difficulties and challenges that recovery can present, and can relate to each other on a unique basis.
Even if you go home for the holidays, staying in contact with your support group can help you stay grounded in your recovery. Also, if cravings creep up, talking it out with someone in your support group can help the craving pass.
Need additional support? Find a support group in your area.
2. Have a plan
If you begin to feel uncomfortable or overly anxious, it's essential to have a plan. Your plan can include going outside to talk a walk, making a phone call, or stepping aside for a short meditation.
Whatever the case may be, having a plan of how to deal with unpleasant emotions can help you cope with holiday triggers. When you have a plan, you will feel more prepared to handle anything life throws at you.
3. Set your boundaries
If there is a certain family tradition that you feel uncomfortable participating in, let your family know ahead of time that you will sit that event out.
If your family is disappointed, explain to them that your recovery must come first. Let your family know exactly what makes you uncomfortable and that you will not tolerate it. It's understandable to want to please everybody, but when something puts your recovery in jeopardy, it's okay to step away and set healthy boundaries.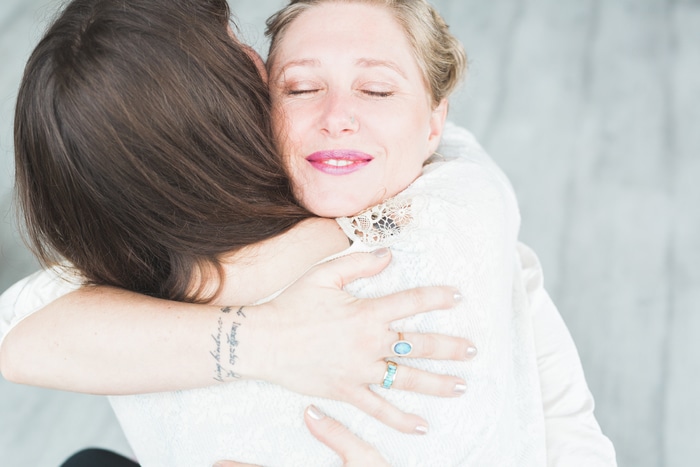 Final thoughts on navigating recovery during the holidays
While holidays can be difficult in early recovery, they can also be beautiful.
It is an opportunity to show your family how well you are doing and how much you have changed. It's also an opportunity to be empowered – to be able to live a life without being bound to drugs or alcohol. So, relax, take it easy, and utilize the tools you have been given in recovery to make this holiday the best holiday yet.
About the contributor, Cassidy Webb
Cassidy Webb is an avid writer who works with JourneyPure to spread awareness around the disease of addiction. Her passion in life is to help others by sharing her experience, strength, and hope.
You can connect with her and read more articles on Twitter.
---