As humans, we are all unique in our requirements for optimal health. Unfortunately, most supplements are designed to have a one-size-fits-all approach that, well, doesn't fit everyone. Enter: hundred personalized vitamins and supplements. Here's what I learned…
---
Here for the discount? Save 30% with my hundred discount code below.
Enter the code below and save first two months of vitamins!
HUNDREDCARLEYSCHWEET
TAKE THE QUIZ NOW
---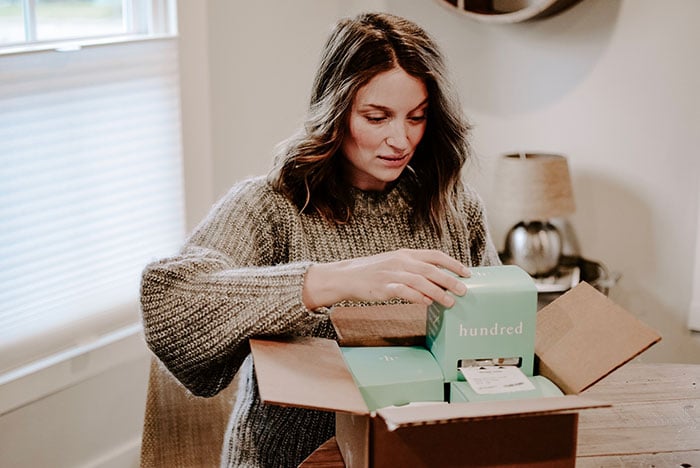 What is hundred?
hundred is changing the way you take vitamins by providing high-quality vitamins and free support from Nutrition Experts at an affordable price
When I was approached to partner with hundred, I was immediately drawn to their unique, individualized support that isn't the norm with other popular vitamin companies like Ritual and Care/Of. As a pregnant woman in her third trimester, I need all the direction I can get when it comes to properly supplementing for optimal fetal development (and to keep me feeling my best!).
I'm no stranger to the inconvenience of browsing the supplement aisles or mindlessly scrolling through Amazon to find what I'm looking for. Due to the lack of non-personalized service, I usually end up frustrated and empty-handed. hundred is out to improve problem and make custom supplementation as seamless as possible.
hundred's mission is to "shine a light and bring clarity to the murky vitamin space" by taking a holistic approach to analyzing your supplement requirements. They aim to do so through a variety of factors, including the use of an initial personalized quiz and ongoing support from a Nutrition Expert.
It's important to mention that supplements and vitamins are not regulated by the FDA, so you must purchase from a transparent company fueled by integrity and a passion for health. Learn more about hundred's transparency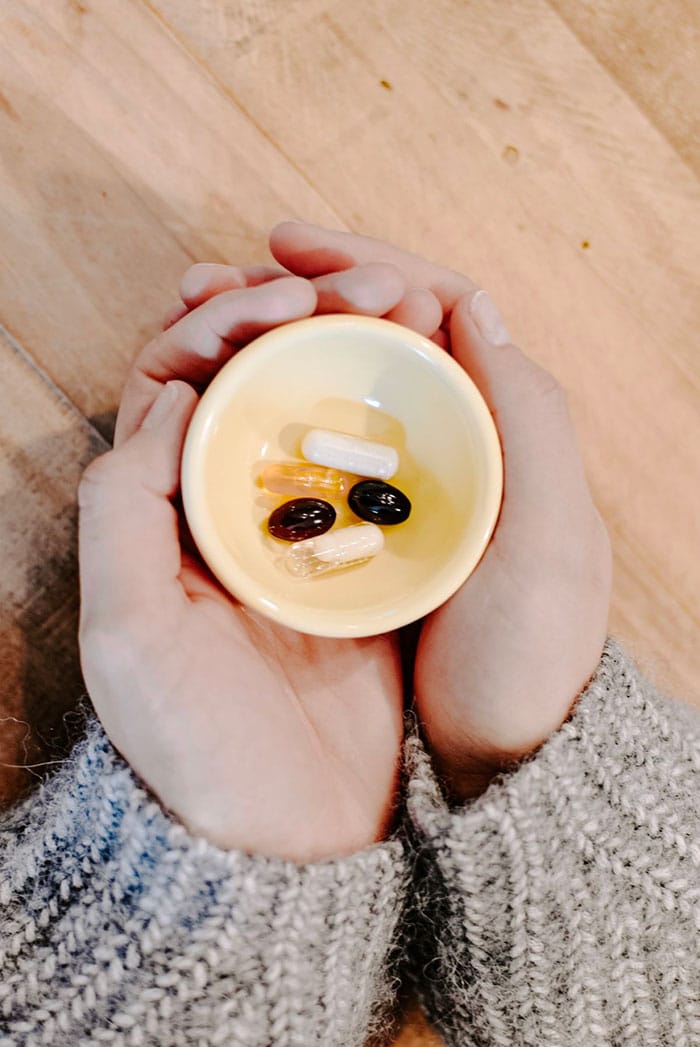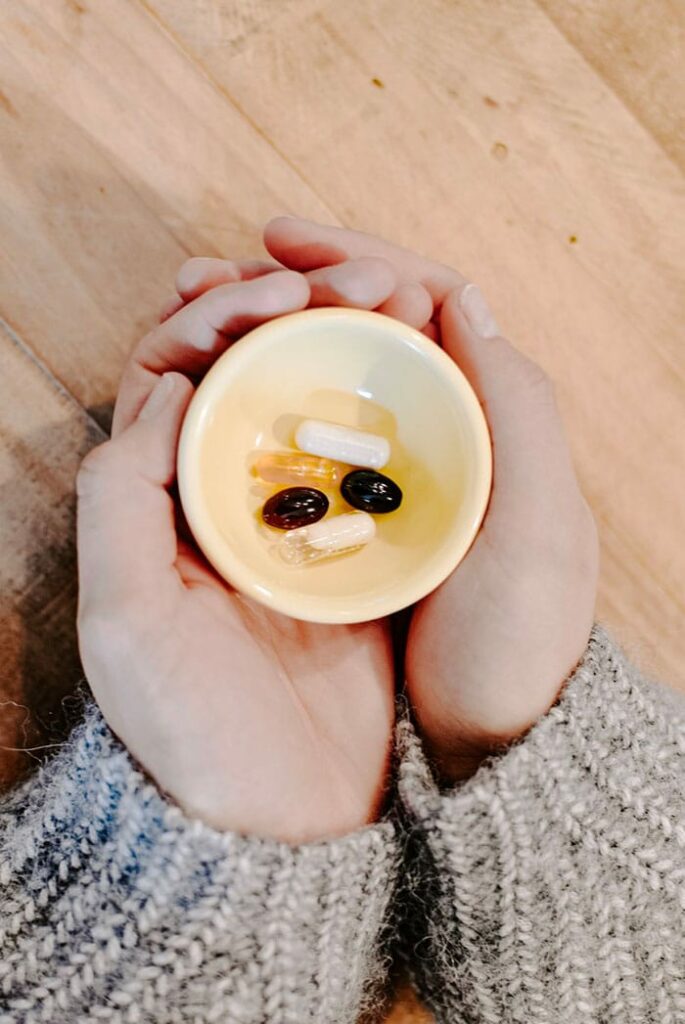 How ordering from hundred works
To ensure you're getting the most personalized vitamins and supplements for your unique needs, hundred has a user-friendly quiz to help gauge your individual requirements. Personally, I was extremely impressed with the thoughtfulness of each question, and I noticed the entire quiz touched on their four pillars of wellness:
Nutrition

Sleep

Stress

Movement
What I really loved about Hundred is the personalized support I received from their in-house Nutrition Expert, Edwina after placing my order. I received an email from Edwina, inviting me to have a consultation with her. I simply chose a time and she called me. We talked through my unique pregnancy needs and, additionally, analyzed my lifestyle and current supplementation to ensure I'm set up for optimal results.
The best part? Unlike other popular supplement companies, every customer with hundred receives ongoing support from a Nutrition Expert and a quarterly health assessment. That means you can rest assured that you're not throwing money down the drain on supplements that aren't positively impacting your overall wellness.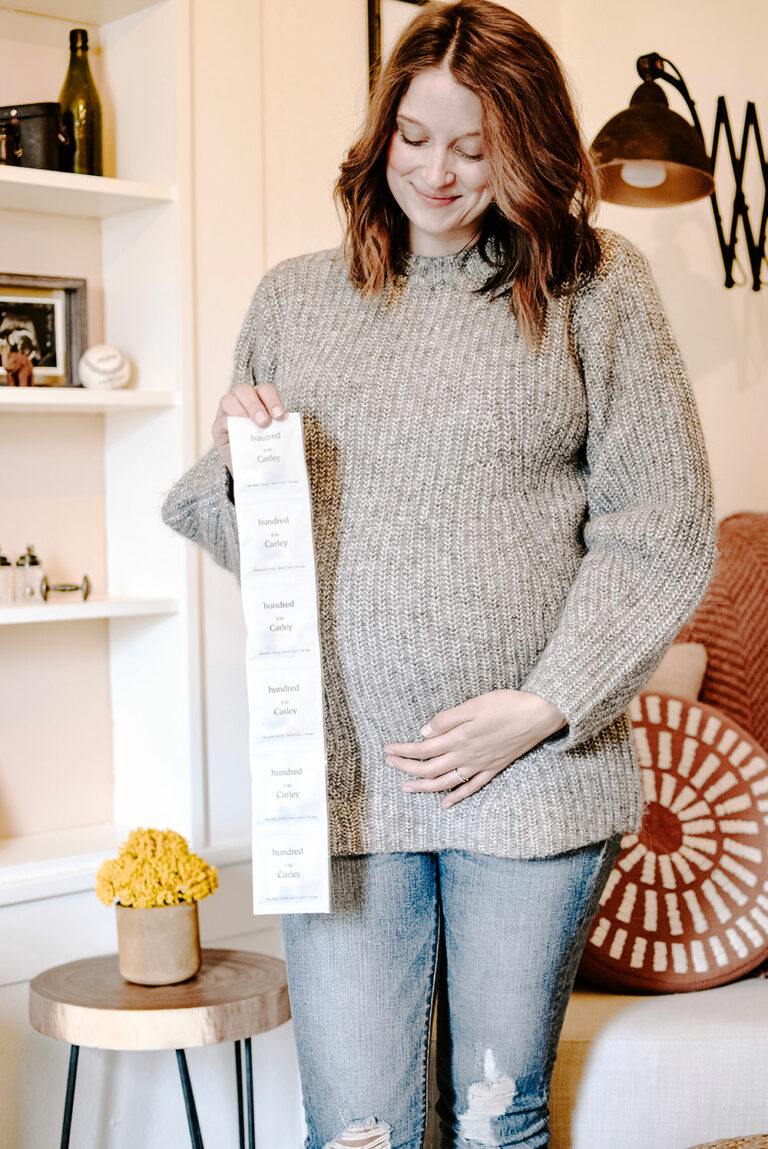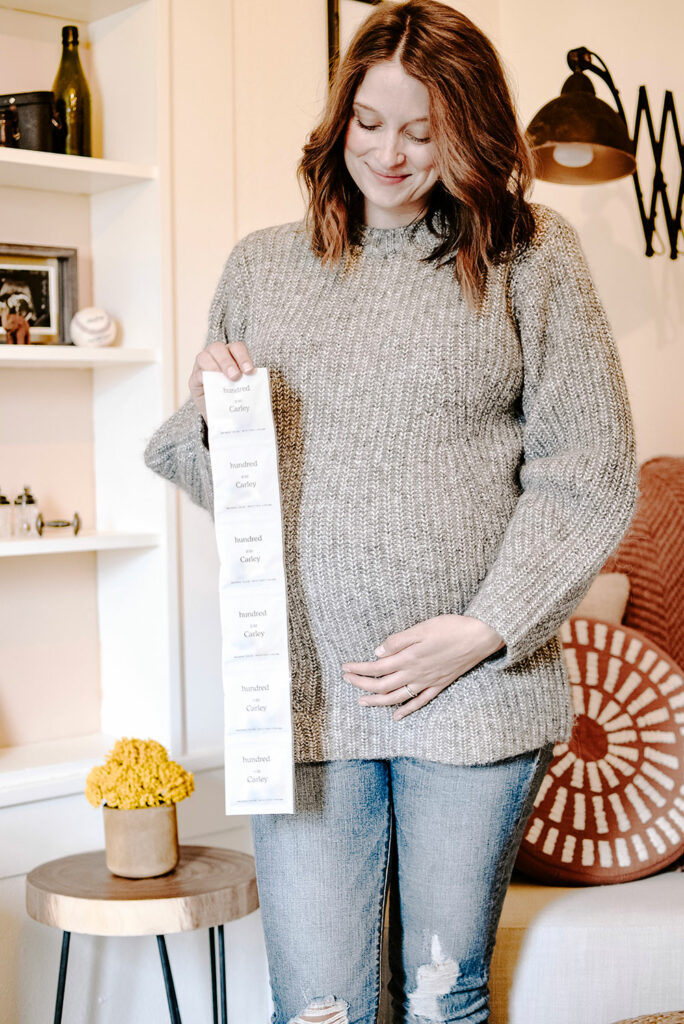 My personalized vitamin and supplement order
As I'm writing this review, I'm in my third trimester of pregnancy, which makes my needs as a supplement consumer more unique and specific than the average customer.
hundred does not offer prenatal supplements, but they do have additional supportive (and highly recommended) add-ons for pregnancy. I was able to condense my usual five bottle supplement regimen into two bottles plus the convenient, customized pack from hundred.
Check out my order from Hundred:
*Note: I ended up giving the Astaxanthin (an algae-based antioxidant) to my husband due to the lack of research around this supplement in pregnancy. I also gave him my Vitamin D due to adequate amounts in my prenatal supplement.
What I enjoyed about the ordering process is I was able to take the recommendations from the quiz and add or remove additional products to my order as needed. If you're someone with specific needs (like yours truly) or have a budget you'd like to stick within, hundred makes the customization process super simple.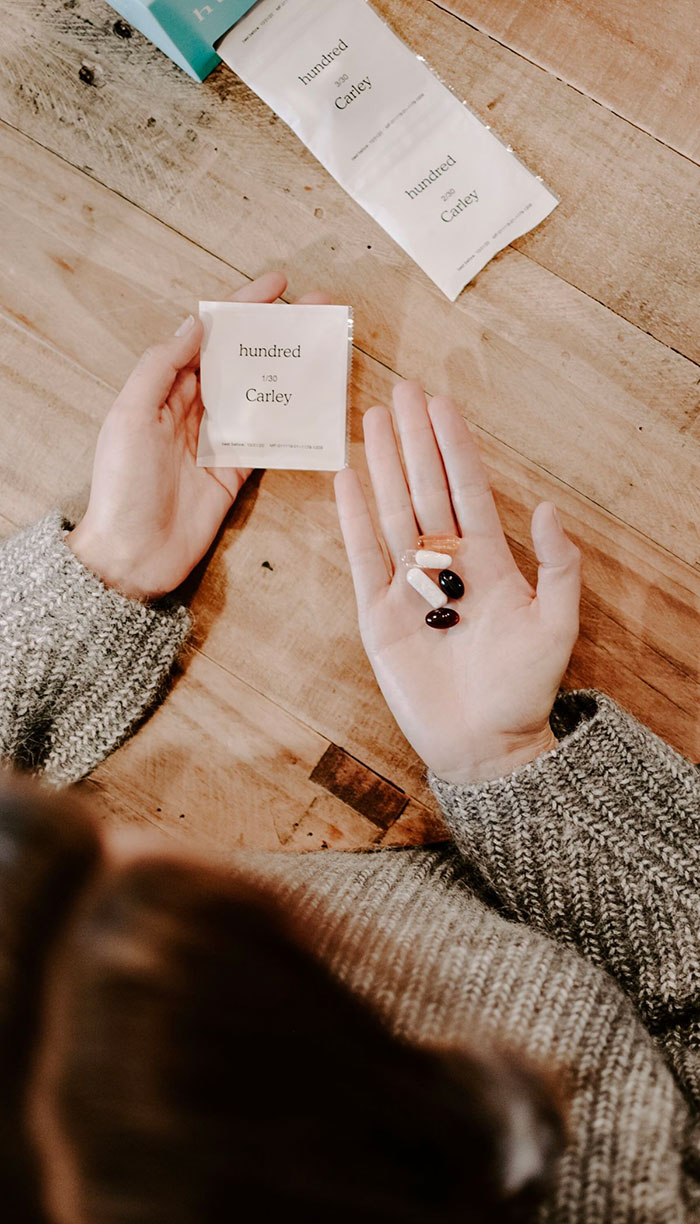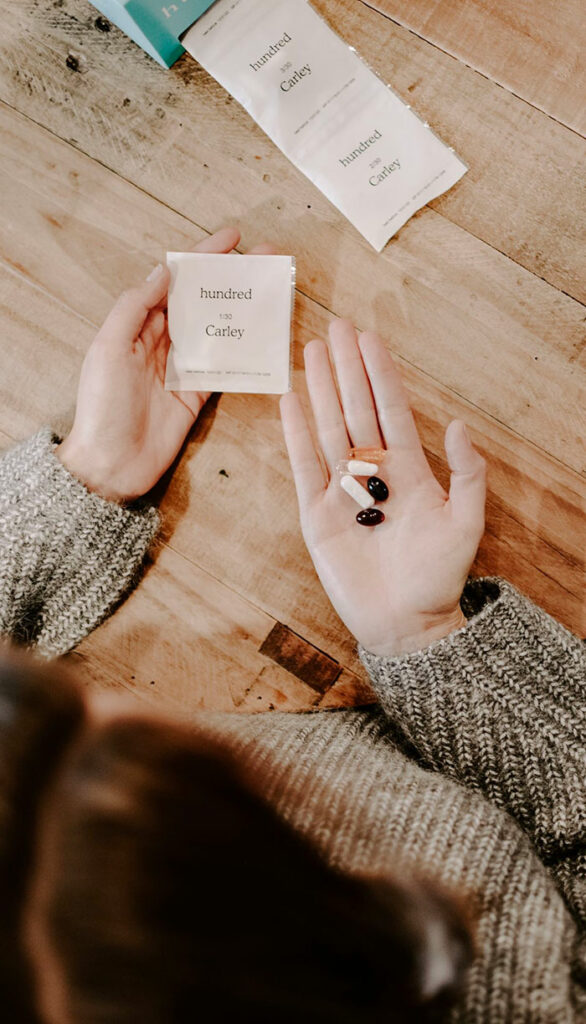 The benefits of hundred personalized vitamin + supplement packs
1. Convenience in every form
Yes, the individualized packs are incredibly convenient, but there is additional built-in convenience that hundred offers.
From the unique subscription-based model, to the ongoing support from a Nutrition Expert to the affordable cost, hundred is working to deliver customers the best possible user experience in as many ways as possible.
2. Quality backed by science
In a world where vitamins and supplements are not regulated by the FDA, it's essential to order yours from a company you trust.
hundred works diligently to perform quality control checks throughout their supply chain and they publish a chemical analysis for every vitamin they sell.
Curious about the chemical analysis? Check out the report for their CLA supplement
3. A unique, individualized approach
As I've mentioned above, unlike other companies, hundred believes that customers deserve an individualized experience when it comes to supplementation.
They will never recommend more than five products at a time and will only focus on what's genuinely needed. They don't believe that "more is more" when it comes to supplements. Instead, Hundred aims to address the gaps in your lifestyle and nutrition and adjust as needed from there.
4. Founded with a holistic mindset
Based on their four pillars of wellness – nutrition, movement, sleep, and stress – hundred understands that humans are complicated, and our needs are not cut and dry, especially when it comes to vitamins and supplements.
It's this holistic mindset that helps individuals understand that what we put in our bodies can affect our lives in ways we didn't consider before, such as helping us to manage stress or boost our immune system.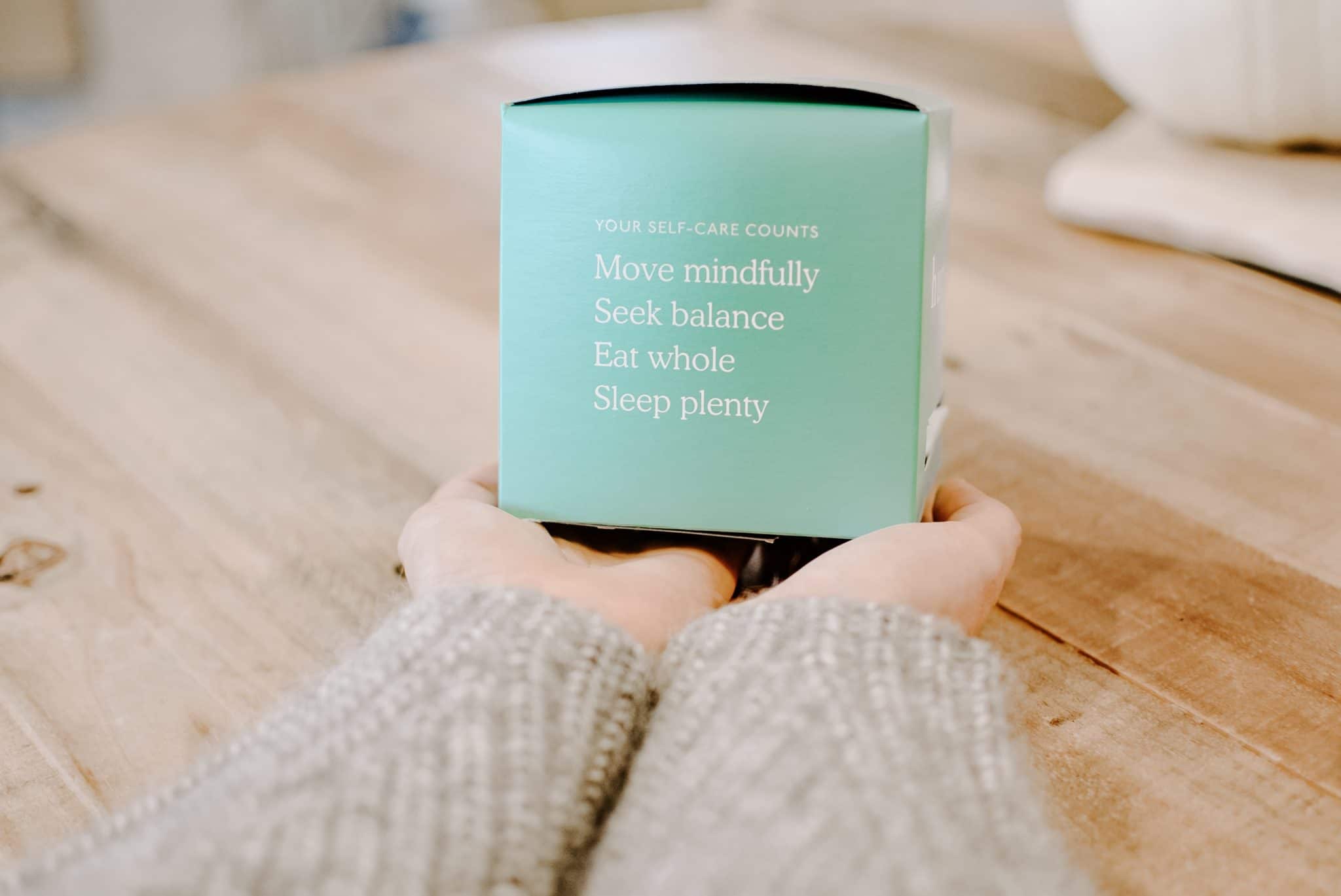 Hundred aims to help you created empowered self-care
I squealed with delight when I read the below quote on the shipping box from hundred.
Self-care is an inside job.
Yes, high-quality supplements can be an essential part of a self-care routine. hundred takes the self-care idea a step further by helping you create an even more impactful way to care for yourself.
Through their customized quiz, ongoing support, and quarterly check-in calls, hundred is empowering people to get in touch with their needs and stay in touch with how they're feeling. Without a sense of self-awareness around our unique needs and requirements for holistic health and wellbeing, self-care won't be as nearly as sustainable or impactful.
It's safe to say that I highly recommend checking out hundred if you're in the market for highly-customized supplements and vitamins, especially if you're not sure where to start.
Read next: 21 Ways to Improve Your Self-Care Practice
Disclosure: This is a product review blog post and I received the complimentary products from hundred. I test all of the products thoroughly, and all opinions are my own.
I am an independent blogger and may earn a small commission (at no cost to you) should you choose to purchase through the links in this post.