It's been over five years since I started my business, and while many things have changed, there was one thing that hadn't: my email provider. That is until Flodesk came along. Here's my take on Flodesk vs. Mailchimp.
If you sit back and think about the sheer number of emails you receive daily, it's quite staggering. And then think about the number of emails you open. Furthermore, of those emails, consider how many you indeed read and engage with through clicks.
Chances are, it's not many. That's why it's critical to have an email provider that supports your needs as a business owner, but also helps you create emails that your subscribers want to engage with every time you send.
---
Already interested in switching from Mailchimp?
---
For many years, I was happy with Mailchimp. My emails were sent to my subscribers – some landing in spam or the promotional folders – and, judging by my open rate, people seemed to enjoy reading them.
But the truth is, I didn't enjoy creating them. I often felt limited and constrained by Mailchimp for many reasons (sharing more on that below!), and, thanks to Flodesk, I feel more inspired to write, create, and send emails than ever before.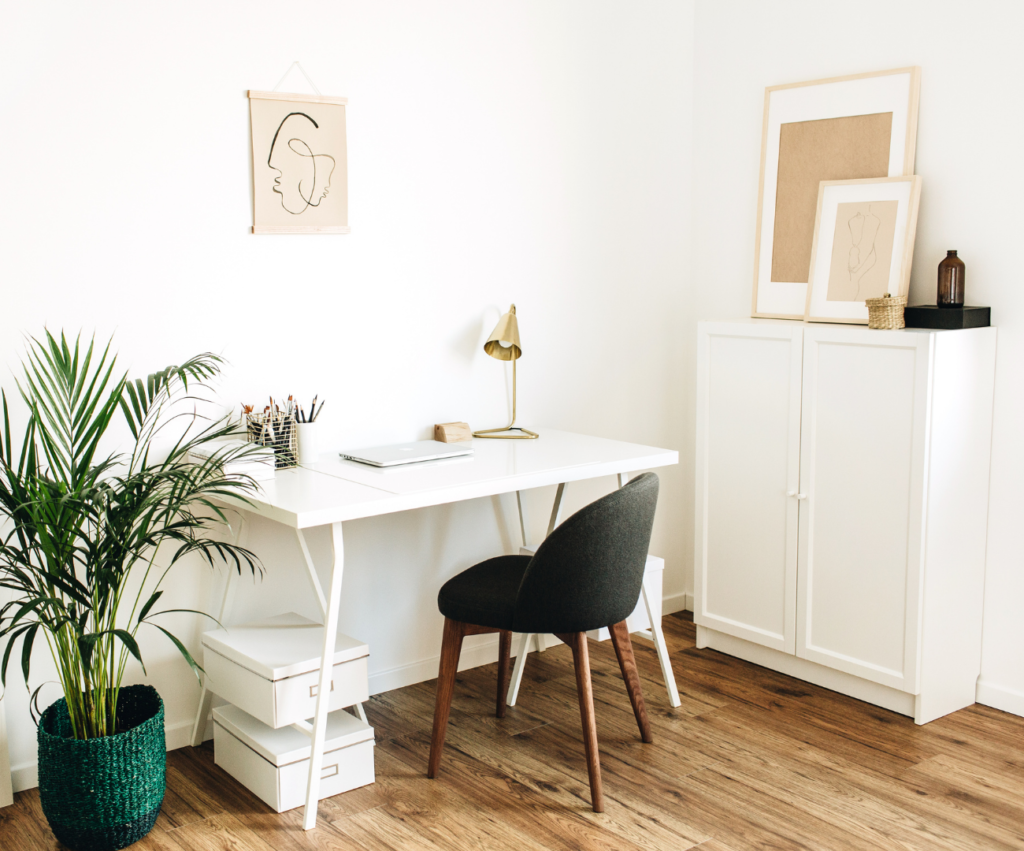 A closer look: Flodesk vs. Mailchimp
My take + the pros and cons of Mailchimp
If you own a business that sends out emails, there's a good chance you've heard of Mailchimp. It's been around for quite some time and features a robust list of integrations such as Stripe, Zapier, WooCommerce, and Calendly.
When it comes to pricing, the free version of Mailchimp is an excellent option for many small businesses. That is until your list hits 2,000 or more subscribers, and you must pay at least $29.99 a month.
I don't know about you, but I certainly don't want to get punished for growing my email list – do you? Keep reading for more of the pros and cons of Mailchimp.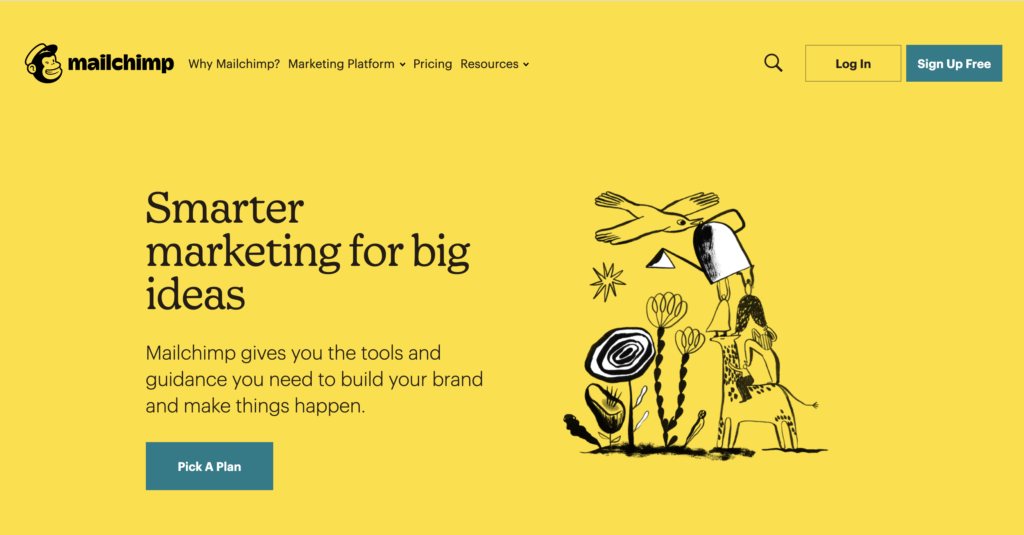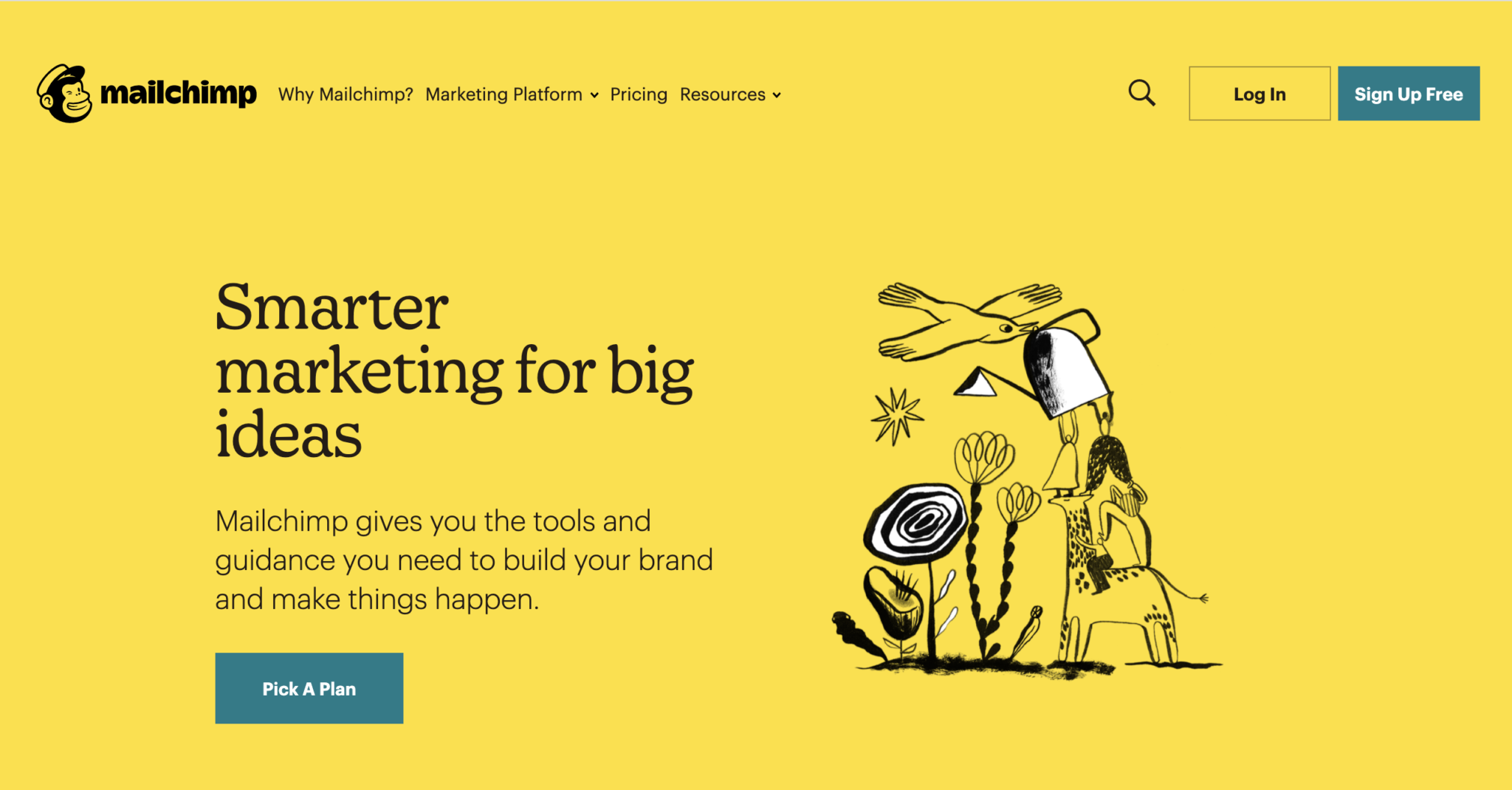 The pros of using Mailchimp
Offers a free plan for smaller businesses
Has a robust list of 3rd party integrations
Detailed analytics and A/B testing
Option to send snail-mail postcards to subscribers
Integrates with WordPress, WooCommerce, and Squarespace
The cons of using Mailchimp
Outdated email templates
Clunky and slow user interface
Many customization options require custom coding
Plan price increases with the number of subscribers
Feels counter-intuitive when designing emails
My take + the pros and cons of Flodesk
When I first heard about Flodesk, I was hesitant. I couldn't wrap my brain around moving all of my welcome sequences, funnels, and subscribers to an entirely new email platform. Wouldn't that take way too much time?
Thankfully, Flodesk offers a 30-day free trial, which gave me ample time to play around with its offerings and eventually move everything over to their website.
Almost instantly, I was captivated by the gorgeous and easy-to-use email templates from Flodesk. It feels as if Flodesk was created with a creative entrepreneur in mind and gives easy access to inspired, professional emails.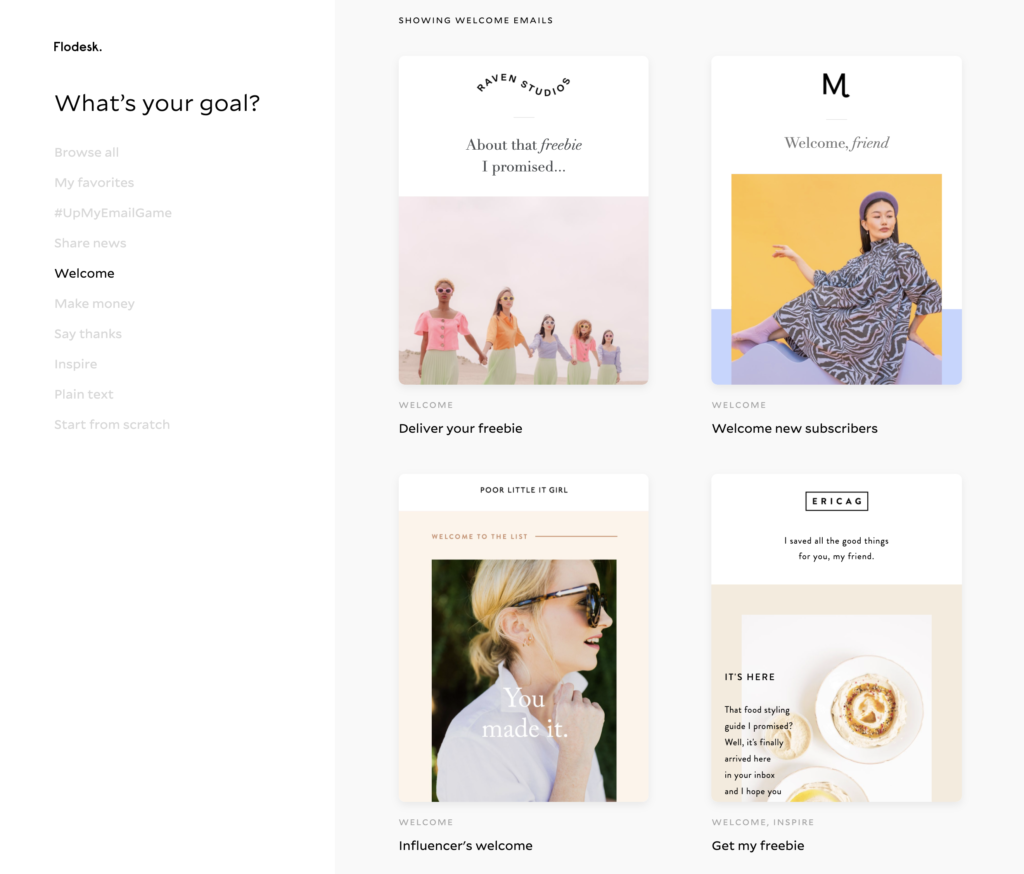 The pros of using Flodesk
Gorgeous email templates
Extremely user-friendly and intuitive
Top-notch customer service and support
Private Facebook community for users
Consistent brand preferences (save them all in one spot!)
No extra charge for subscriber growth
Easy-to-navigate analytics and email data
Beautiful opt-in creator, including pop-ups and in-line forms
30-day free trial for new users
Typically, an increased open rate*
*This was my personal experience after switching from Mailchimp to Flodesk. You must validate your URL within the Flodesk system before sending emails or else your open rate will be severely affected.
The cons of using Flodesk
No free monthly plan
Not as robust for eCommerce companies
No phone app available
How much is Flodesk?
A subscription to Flodesk is a flat-fee of $38 a month, but Flodesk was generous enough to offer you 50% off your monthly rate! That means your Flodesk monthly rate drops from $38 to only $19 a month. And, unlike Mailchimp, keep in mind that your cost will never increase with Flodesk as your list grows. Just another reason I love Flodesk vs. Mailchimp.
You'll receive all of the ease, customization, support, and gorgeous design that comes with Flodesk for under $20 a month. Plus, you can still try Flodesk for free for 30 days before committing to make sure you're entirely in love with their platform.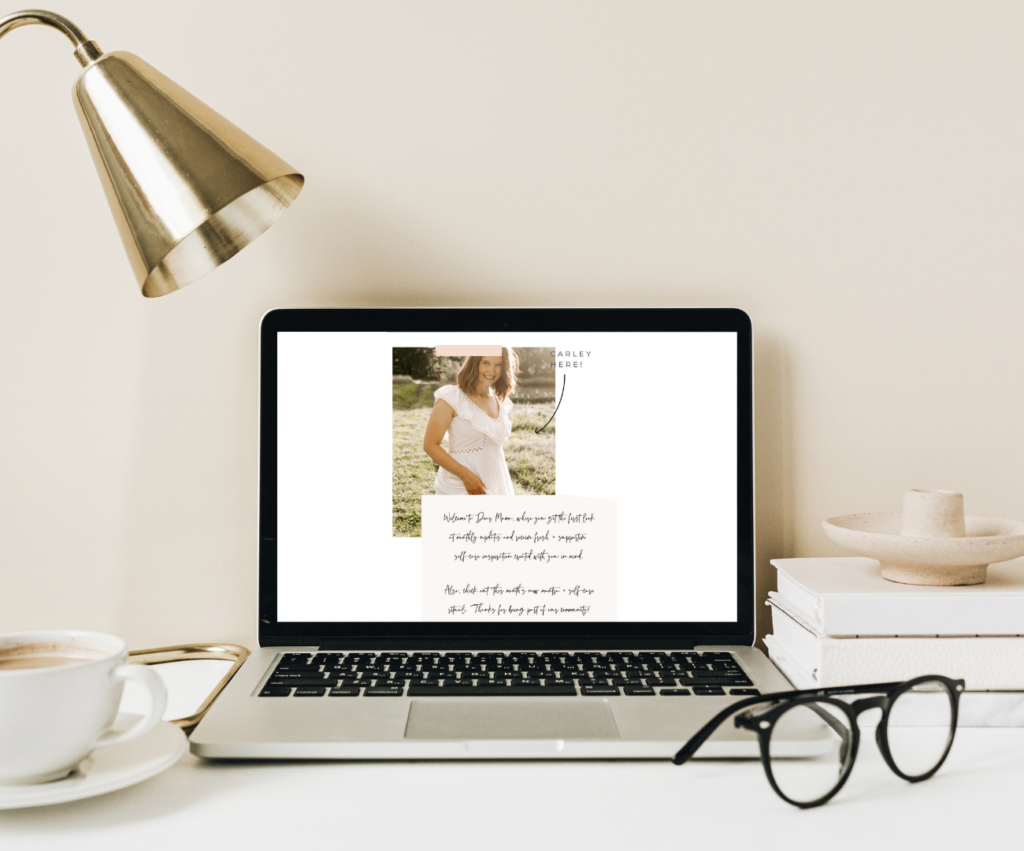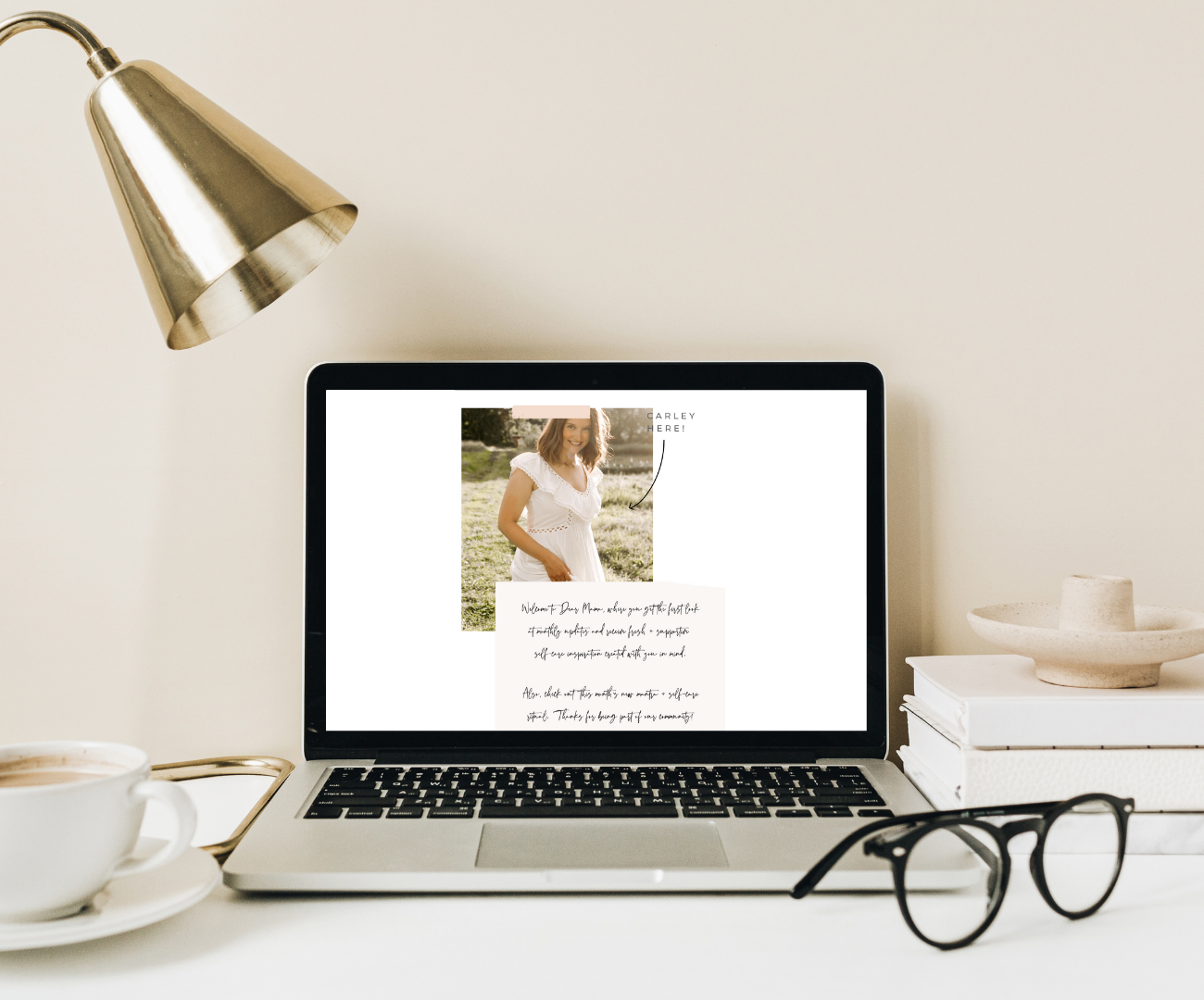 Is there a Flodesk discount code?
If you skipped down to this section, the answer is YES! There is a Flodesk discount code, and it happens to be incredibly generous.
You can save 50% on your Flodesk subscription every month if you sign up using my exclusive discount code. Consider it VIP access to the party everyone's already heading to – sound good?
Read more about email marketing and starting an online blog
My Tips for Starting a Health + Wellness Blog
Podcast: Five Tips for (Finally!) Starting Your Blog
This post contains affiliate links. Should you choose to purchase through a link on this page, I will receive a small commission at no extra cost to you. Thank you for supporting our small business!
---