Are you struggling with anxious feelings? Believe it or not, essential oils can be a supportive tool during times of high tension.
As someone who personally experiences anxious feelings throughout the day, essential oils have become one of my go-to tools to help myself calm down.
Before I share my favorite essential oils for the job, I want to preface by saying not all essential oils are created equal. Currently, there is no testing standard for essential oils on the market. That means, the oils you find at your local market might contain chemicals and toxins other than what's listed on the ingredient list.
It's important to purchase your essential oils from a reputable company. Personally, I only use doTERRA due to their strict third-party testing and Certified Pure Therapeutic Grade® seal.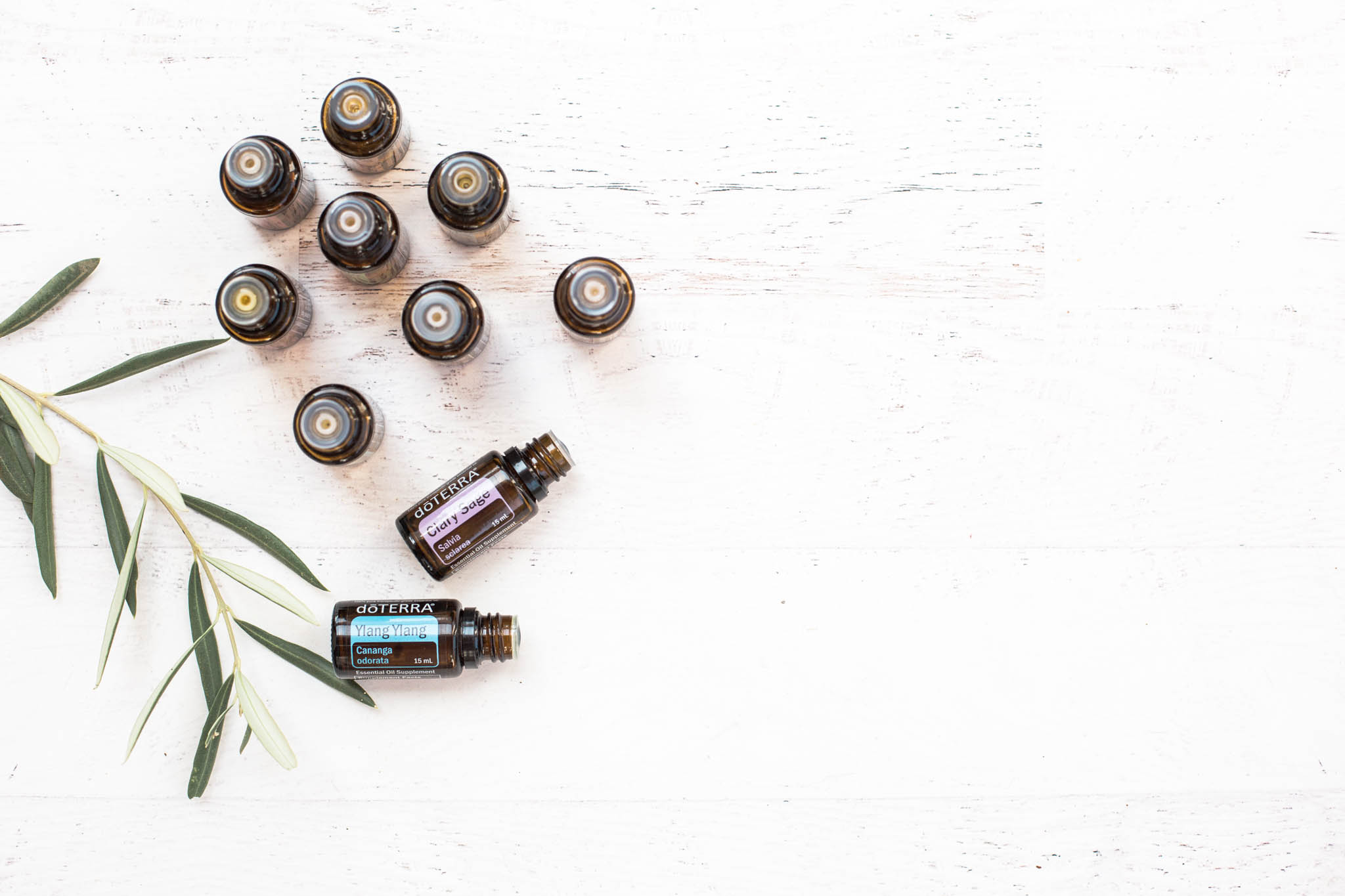 My experience with anxiety
I remember the first time I experienced a moment of overwhelm caused by anxious feelings. Locked in the bathroom stall at work, I found myself with sweaty palms and my heart beating out of my chest. I couldn't think or speak and taking a few deep breaths felt almost impossible.
At the time, I was working in corporate fashion in New York City. People-pleasing was just part of my day and it affected all of my relationships. Consequently, I began to experience anxiety. My sleep was terrible, my diet reflected my stress levels, and I was constantly looking for ways to feel better.
Now, I know better.
I've learned to handle my anxious feelings through meditation, organic cbd oil, and certified pure essential oils. In addition to those tools, I've also worked a lot on deconstructing my behavior patterns and am now a proud recovering people-pleaser who understands the extreme importance of self-care.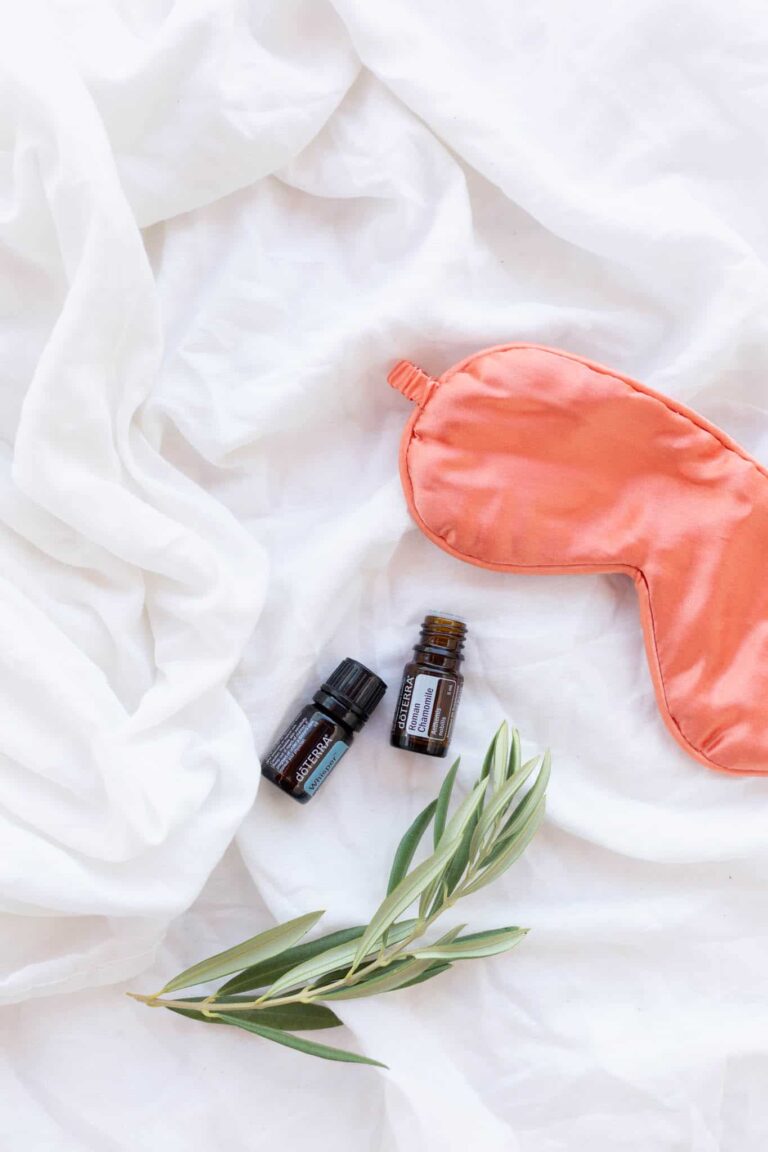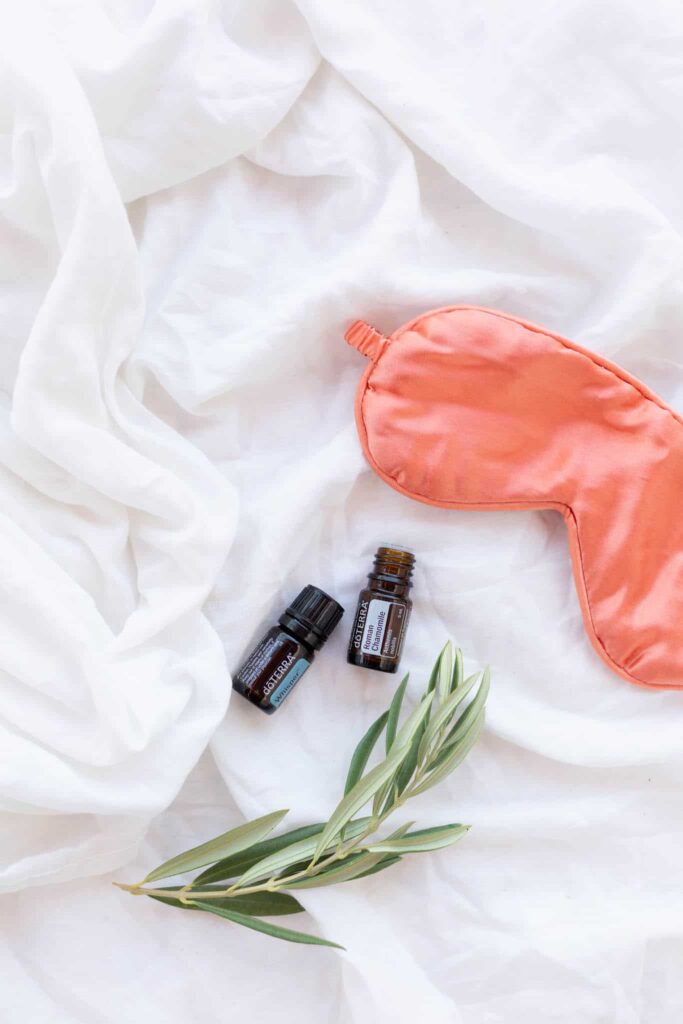 What science says about aromatherapy and anxious feelings
Did you know that there are scientific studies that focus on aromatherapy and anxiety?
Lavender, roman chamomile, and neroli
In this study, it was found that a combination of lavender, roman chamomile, and neroli used in the cardiovascular ICU had a positive effect on patients. Here's what was found:
In summary, aromatherapy reduced anxious feelings, increased sleep, and helps maintain an already healthy blood pressure of patients undergoing cardiac stent insertion. Among alternative therapies that have recently been introduced, aromatherapy is easy to apply, fast-acting and can be used in independent nursing interventions. (Source)
Application sin patients experiencing anxious feelings
In this study, it was found that essential oils can affect a person psychology and (help to) regulate emotions. Some of the essential oils suggested were: basil, bergamot, roman chamomile, german chamomile, virgin cedarwood, atlas cedarwood, clary sage, frankincense, geranium, jasmine absolute, lavender, lemon, sweet marjoram, may chang, neroli, Melissa, sweet orange, petitgrain, rose otto, rose absolute, rosemary, rosewood, sandalwood, tangerine, vetiver, and ylang ylang.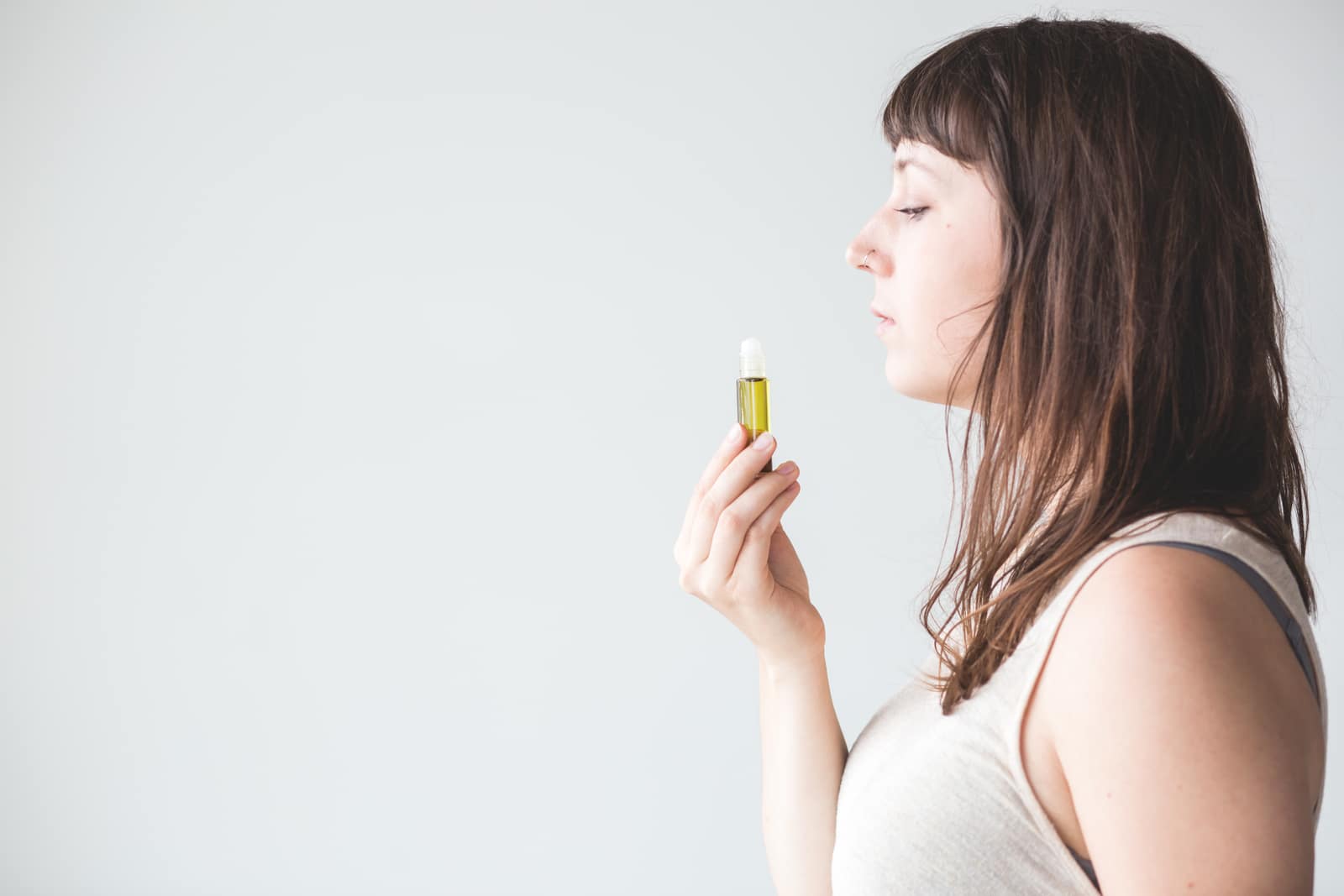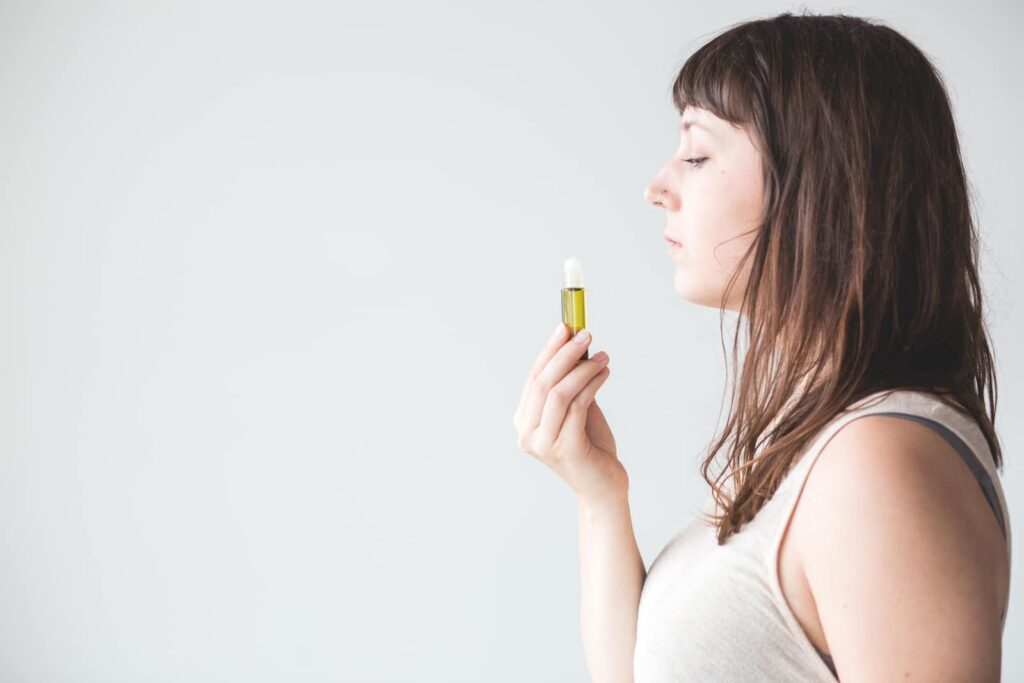 The most effective essential oils for anxious feelings
I'll never forget the time I helped a stranger in the Houston airport work through an anxiety attack. I witnessed her short, shallow breaths. Her inability to speak.
I recognized part of my struggle in her.
Through the use of essential oils and some guided breath work, she was able to calm down and start communicating.
It was in that moment, I knew the power of using essential oils for anxious feelings.
Want to save 25% on all of the oils you see below and more? Sign up here.
1. Bergamot
With its calming and uplifting capabilities, Bergamot is an incredibly powerful oil for combating anxious feelings. Did you know that bergamot is the flavor behind Earl Gray Tea?
How to use bergamot
I am a big fan of simply smelling Bergamot straight from the bottle. It's also lovely when diffused or used in a bath. Due to the fact that Bergamot is part of the citrus family, its uplifting scent makes it a great option to be used in the morning time.
Note: if you choose to use this oil directly on your skin, please avoid exposure to direct sun for 24 hours as it could cause burns.
2. Lavender
Did you know that lavender can support more than just a good night's sleep? Due to its calming properties, this oil is a powerful choice for those who need to destress and relax. That's what makes it such a great essential oil choice for those dealing with anxiety!
How to use lavender
Lavender can be used in so many ways. I like to make a nightly small pillow spray with 20 drops of lavender, 1 tbsp. rubbing alcohol, and top it with water. You can also apply two drops to the bottoms of your feet before bedtime to help invite in calm and improve sleep.
It's also a great oil choice to diffuse at night or add to Epsom salts for a relaxing bath.
3. Neroli
This calming oil comes from the flowers of the bitter orange tree. When used, it can help to instill relaxation and uplift the mood.
How to use neroli
Neroli from doTERRA is only available in a convenient rollerball form that's pre-mixed with fractionated coconut oil. I like to apply a few swipes to the back of my neck when experiencing anxious feelings. Another great spot is in the inside of the wrists.
4. Magnolia
Like lavender and bergamot, Magnolia is primarily Linalool which instills feelings of relaxation when used and can help feelings of stress or anxiousness.
How to use magnolia
Magnolia is a delicate floral and is only available in rollerball form. It's a beautiful fragrance that can double as a personal perfume. I also like to use it just before my daily meditation practice.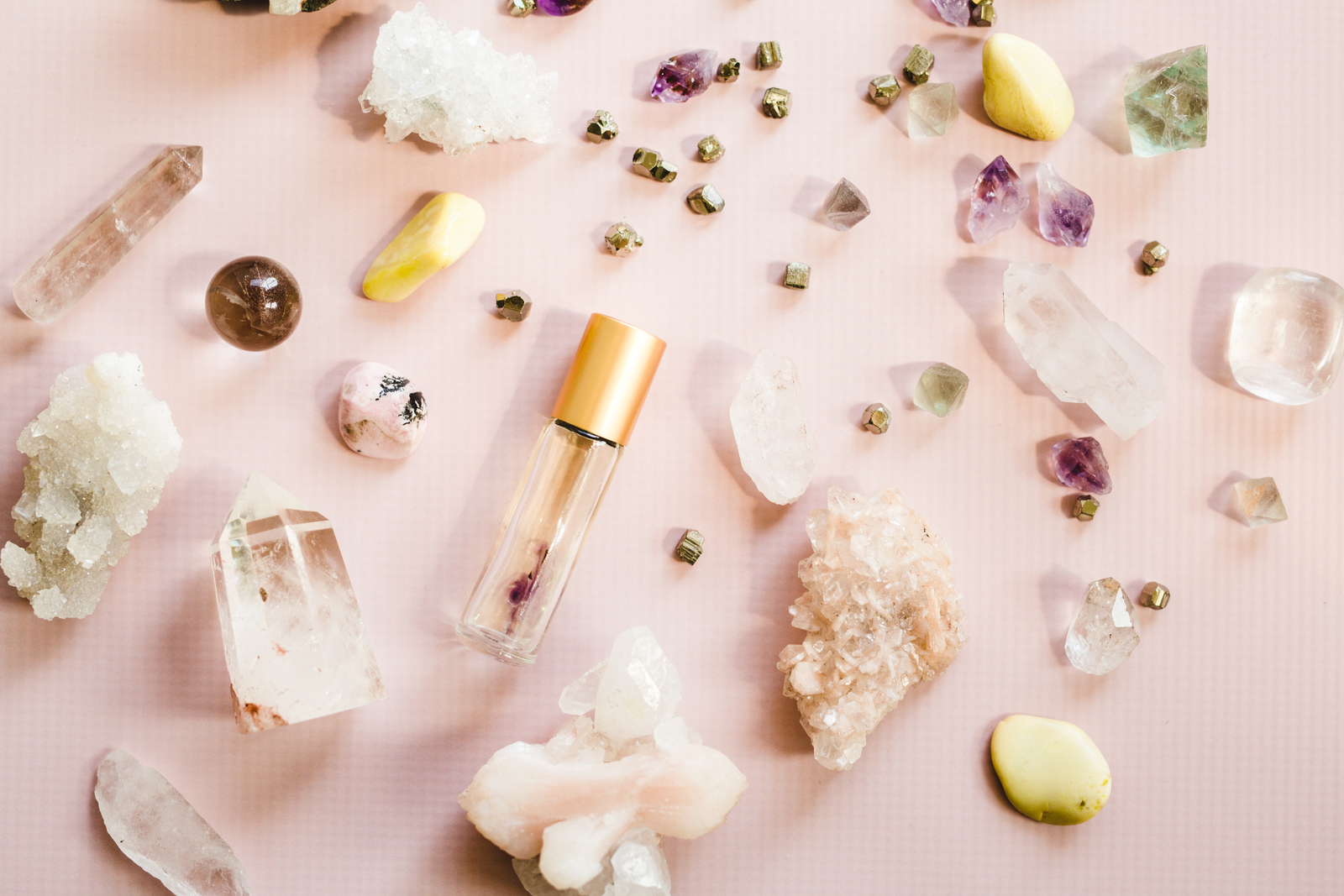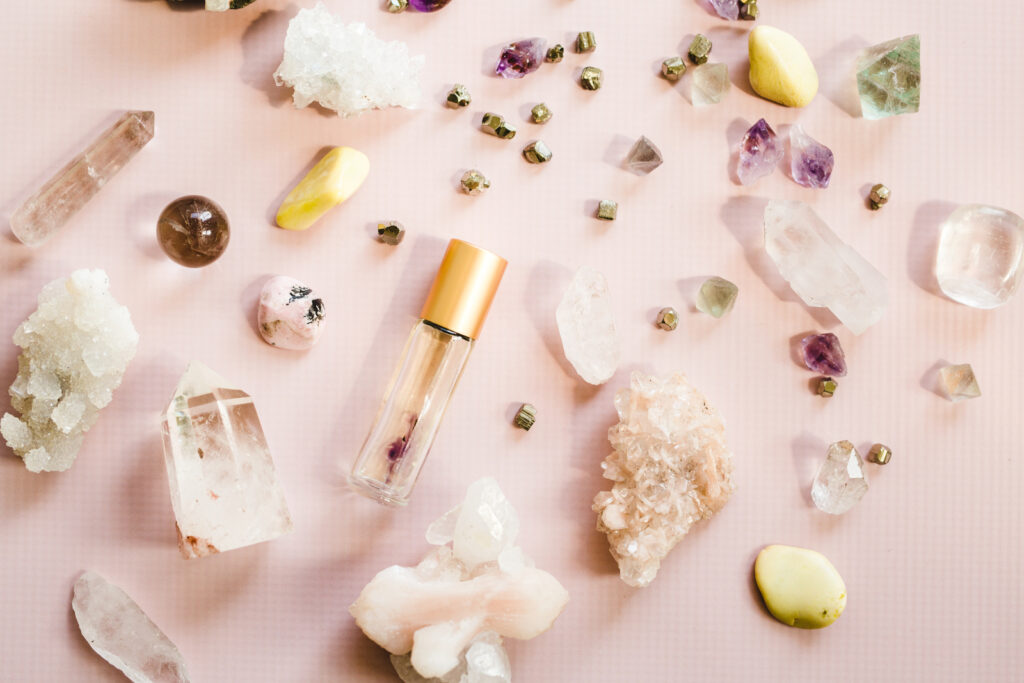 5. Frankincense
Also known as the king of oils, frankincense is one of the most prized and coveted essential oils and comes from the resin of the Frankincense tree.
How to use frankincense
Frankincense can be used aromatically, topically, or internally. Just two drops under the tongue will help to instill feelings of relaxation. You can also diffuse frankincense with just about anything to help create calming vibes.
6. Copaiba
One of the newer oils to doTERRA, Copaiba is one of my personal favorites. It comes from Brazil and is known for its calming capabilities.
How to us copaiba
Just two drops under the tongue and you can begin to feel the benefits of this powerful oil. I like to use it daily but can use it multiple times per day if needed. doTERRA also makes a convenient softgel form that I always keep with me while traveling!
7. Vetiver
This thick and grassy oil is truly spectacular. Due to its earthy and woodsy nature, it makes an incredible oil for inviting a sense of grounding and calm into an anxious moment.
How to use vetiver
I love diffusing vetiver, but it is a thicker oil so you might have to clean your diffuser out after! It also works really well in a bath or simply worn on the wrists.
Anti-anxiety essential oil blends
1. Peace® | Reassuring blend
Remember my airport story above? Peace® is the oil I used to support the woman going through her anxiety attack. It's a proprietary blend of supportive essential oils that invite calm and peace into the the space of the person using it.
How to use Peace®
My favorite way to use Peace® is in the convenient rollerball application. The oil has been pre-diluted with fractionated coconut oil, making topical application simple, quick, and effective.
If you're interested in the bottle, diffusing Peace® or adding it to the bath is another effective way to get the calming benefits. I also like to use this blend on my wool dryer balls for all of my sheets and towels!
2. Balance® | Grounding blend
This is a proprietary blend to ground. Balance helps to restore balance within the body, heart, and mind. It is the perfect combination of grounding, calming, and balancing.
How to use balance®
Balance can be applied to the bottoms of your feet daily. It's also lovely when diffused or added to a soothing bath.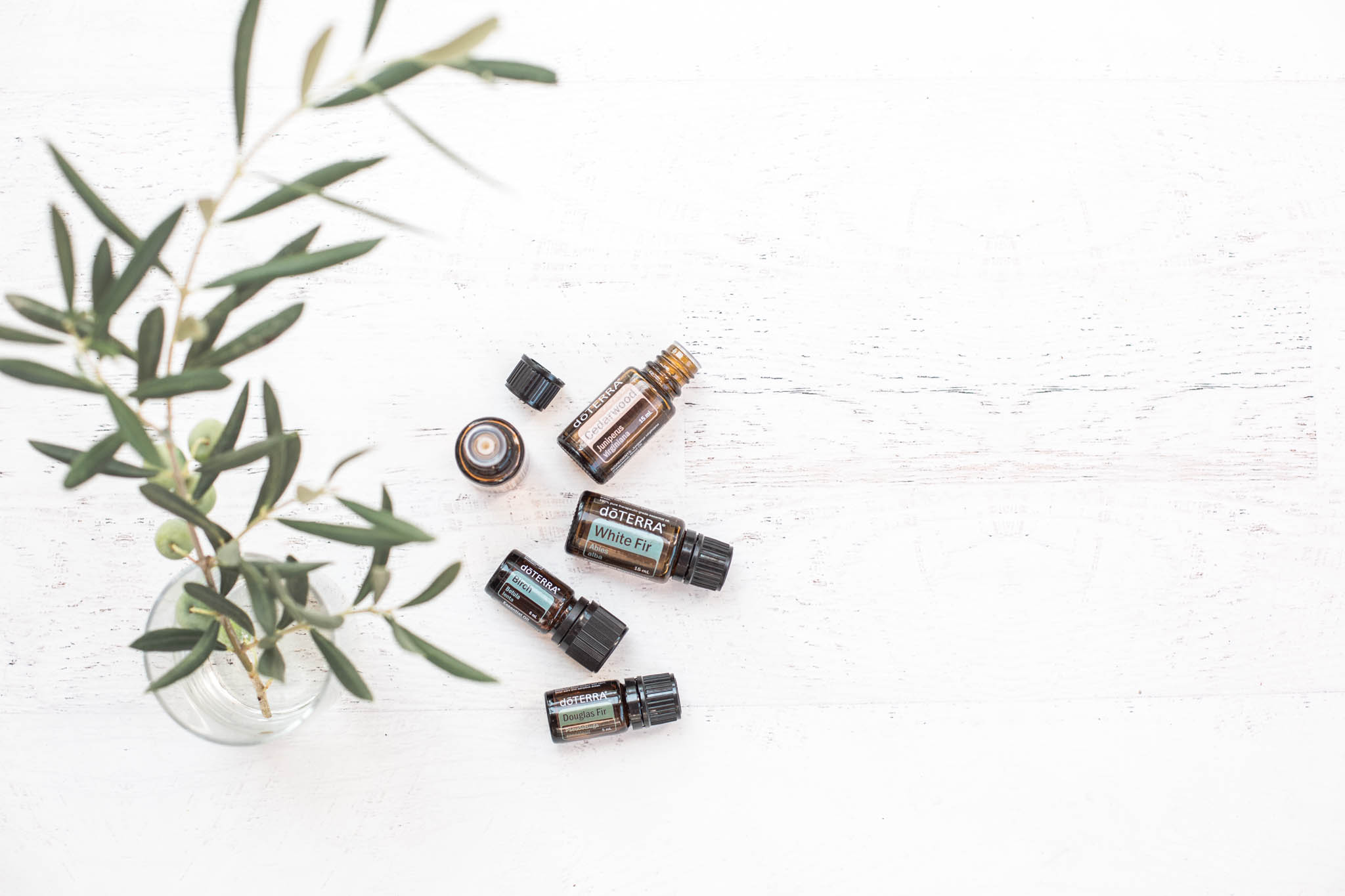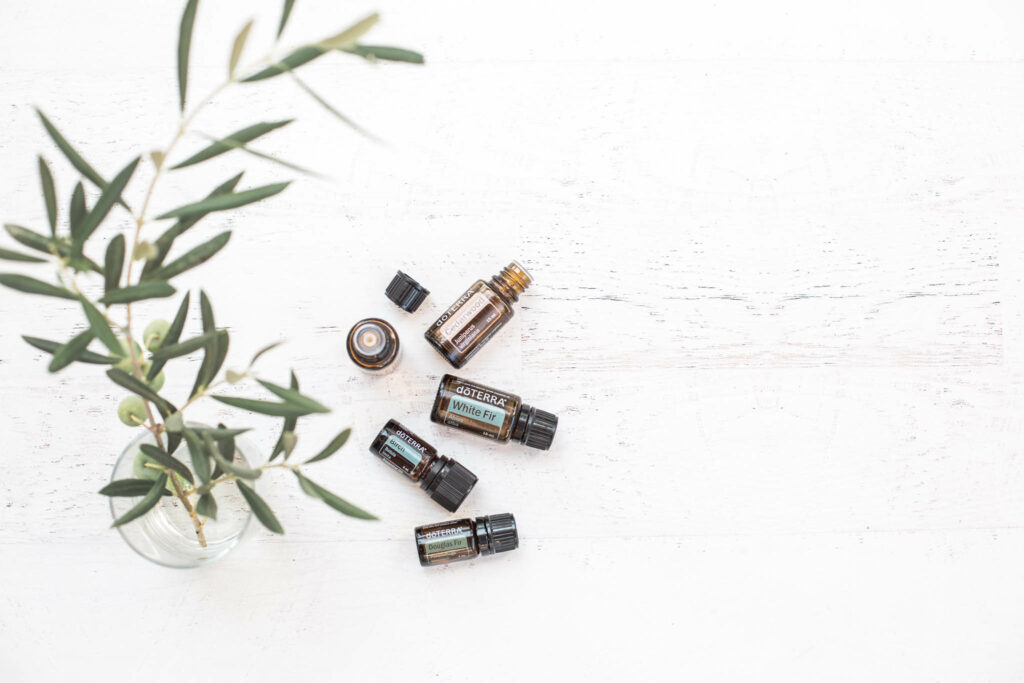 Other remedies to help with anxiety
In addition to essential oils, some of my favorite tools for dealing with anxious feelings are:
Anxiety can feel overwhelming at times and like the moment will never end. Above all, remember that this moment shall pass.