Music has always been an integral part of my life. I have playlists for the office, dinnertime, Landon's bedtime, and even to wind down for the evening.
This is a sponsored post. All opinions found within are strictly my own.
As someone obsessed with self-care, I'm constantly seeking new ways to care for my needs, all while acknowledging that those needs change constantly. What worked for me yesterday might not be as effective today, and I need to honor that shift.
While it can sometimes feel difficult to tune into your needs in the moment, what if I told you there was a science-backed app that could use artificial intelligence to curate soundscapes based on your current activity, circadian rhythm, and even the weather outside of your window?
Well, that is now a reality. Meet the Endel app.
What is the Endel app?
Although I've always turned to music to help me calm down after a long day or stay focused during working hours, I never fully considered what an impact sound actually has on my overall health and wellbeing.
Endel was designed to be a tool of many talents while remaining focused on providing a custom, immersive music experience. Endel is a stress-reliever, productivity-booster, and even a sleep-aid for babies and adults.
Through the last few weeks of use, I've found that the app is keeps me feeling focused on my work without feeling overwhelmed by too much input from ever-changing music genres and styles. Also, my husband and I have been using it to help us wind down at night, we simply ask Alexa to play Endel and the relaxing music quickly fills our room.
Keep reading to hear my "this is amazing!" moment with Endel!
How Endel works
In it's a most simple form, Endel creates a seamless and ever-changing continuous soundtrack for your listening pleasure based on your current mood and activity. As someone who requires easy listening for writing and relaxing, Endel has quickly taken place as my go-to over my repetitive Spotify playlist.
If we dig into how Endel works a bit more, you'll find that Endel uses artificial intelligence to track certain metrics and, in turn, create a seamless musical experience to support you throughout your day.
Here's what Endel is tracking:
Your heart rate (measured via my Apple iWatch)
Your circadian rhythm
The weather at your location
The time of day
Your current activity
Your current scenario (more on that below)
How does Endel detect your circadian rhythm?
According to the Endel website, the base input for the app is your unique circadian rhythm. What is the circadian rhythm, really? Well, we all have one! It's essentially your 24-hour clock in charge of your body's patterns and functions, with the most notable one being your sleep-wake cycle.
Endel believes that our unique circadian rhythm is influenced by the world around us, both positively and negatively, and can ultimately throw our rhythm out of sync. That's where Endel steps in; using unique input such as the time zone you're in, how much natural light you're currently exposed to, your heart rate, and current motion state, Endel creates an adaptable soundtrack to help you better realign with your circadian rhythm.
Think of it as your personal wellness coach. Endel is constantly monitoring various factors and making necessary seamless adjustments to the sound you hear coming through your speakers. Better yet, the sound is scientifically-proven to support your overall health and wellness.
The healing benefits of sound
Many studies point to the healing benefits of sound. What we choose to listen to can help us relax, unwind, focus, and sleep. It can promote wellbeing and encourage feelings of happiness.
To better maximize the impact Endel has on your health and wellness, they've broken the app out into four overall soundscape experiences:
Relax
Focus
On-the-go
Sleep
Within each of these soundscapes, you will find twelve individual scenarios to create a more immersive short-term experience. The scenarios include deep work, chill, self-care, study, meditate, power nap, and more. You simply select a scenario and set a timer to help you stay focused on the task-at-hand.
Check out the self-care scenario in the photo above.
Introducing: Endel AI Lullaby
Endel recently announced a partnership with the artist Grimes (a new mother to her and Elon Musk's son) to create a limited-edition lullaby soundscape. The lullaby sounds are soothing and non-intrusive, just what you need to help your soothe your little one and encourage a restful night's sleep.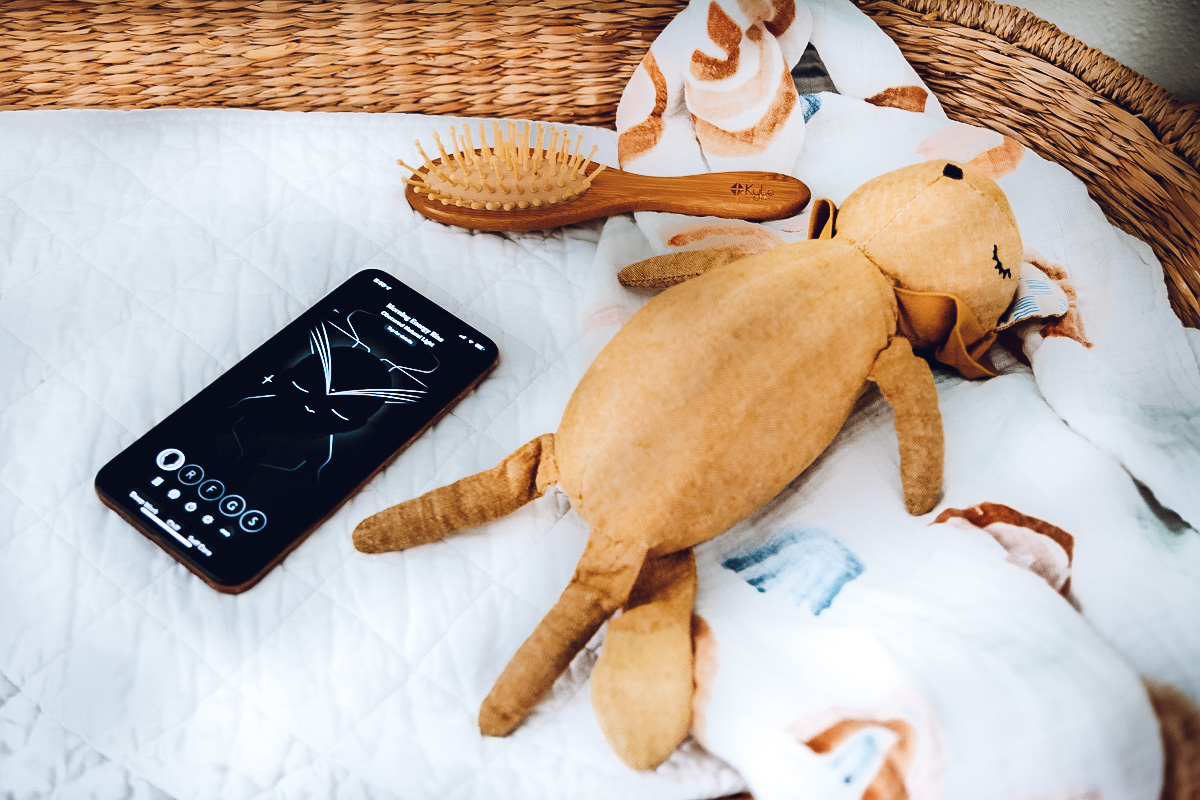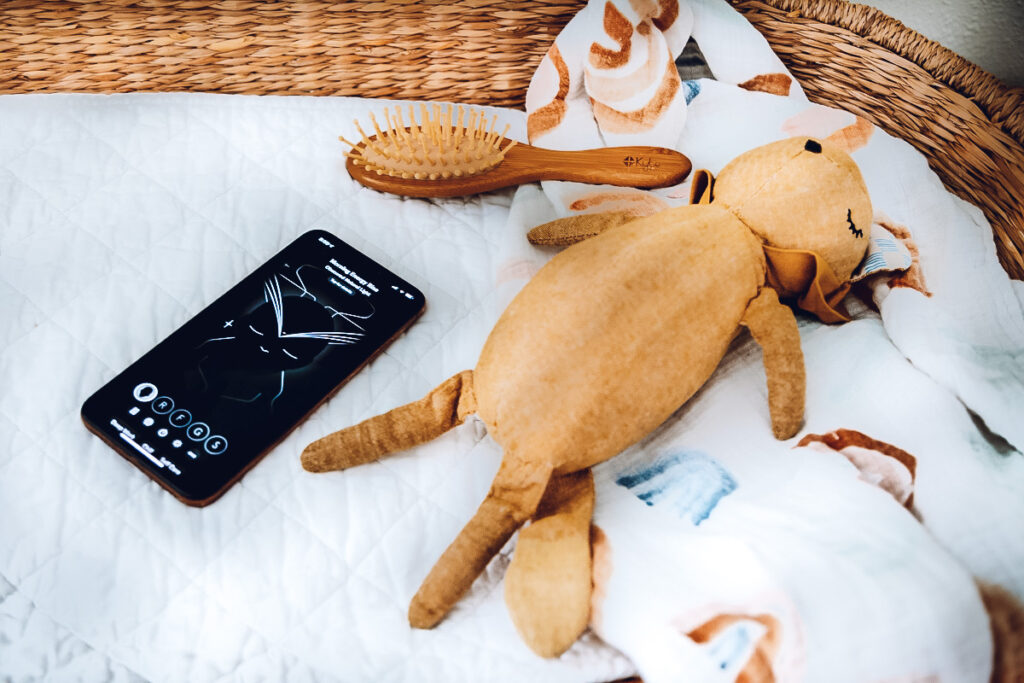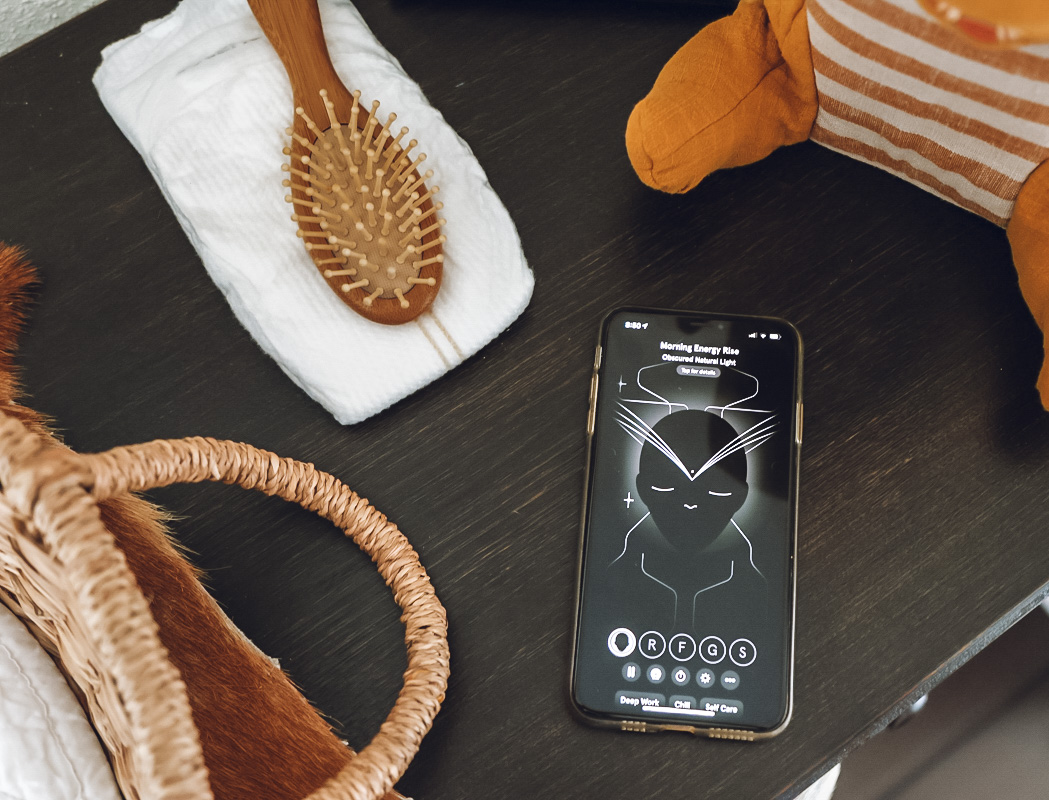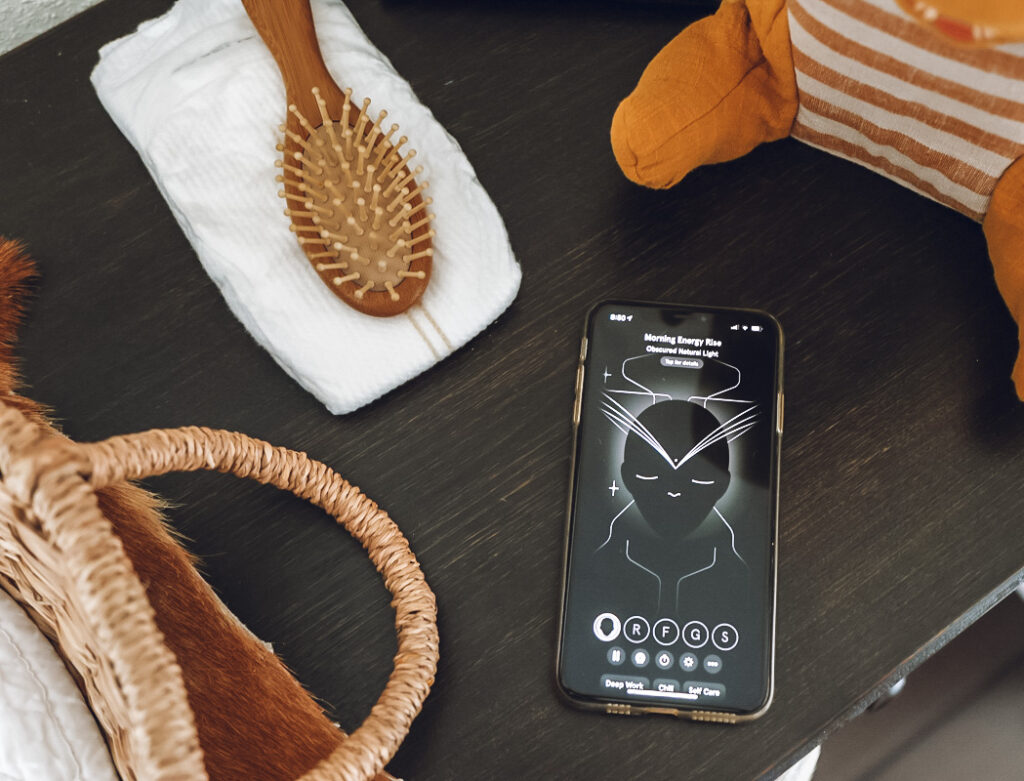 Using the Endel app
First, make sure to download the app to your phone. You won't get very far without it! Then, spend some time playing around with it. It took me a few minutes to figure out what the heck I was doing, but I got the hang of it pretty quickly.
Overall, the app has a fairly simple user interface. There are only a few different screens to engage with, including the four soundscape experiences I mentioned above. Once you're in a soundscape, you can swipe up to create a short-term scenario or tap 'more details' to dive deeper into your current experience.
Endel is a powerful and intelligent way to practice self-care
When we practice supportive self-care, we must do our best to stay in touch with feelings and emotions as they pop up. Sure, it sounds simple in theory, but when you layer in the complexities of our busy lives, creating self-care can feel overwhelming.
For example, a few days ago, while I was using the Endel app, I noticed that I began to tense up as I read a work email, and then, in turn, my heart rate began to increase. Within seconds, Endel seamlessly layered in a piano piece to my current soundscape that instantly began to soothe the knot of anxiety I was experiencing.
Endel can help detect what we need before we even recognize it within ourselves. That's putting the power of self-care back into your own hands, literally.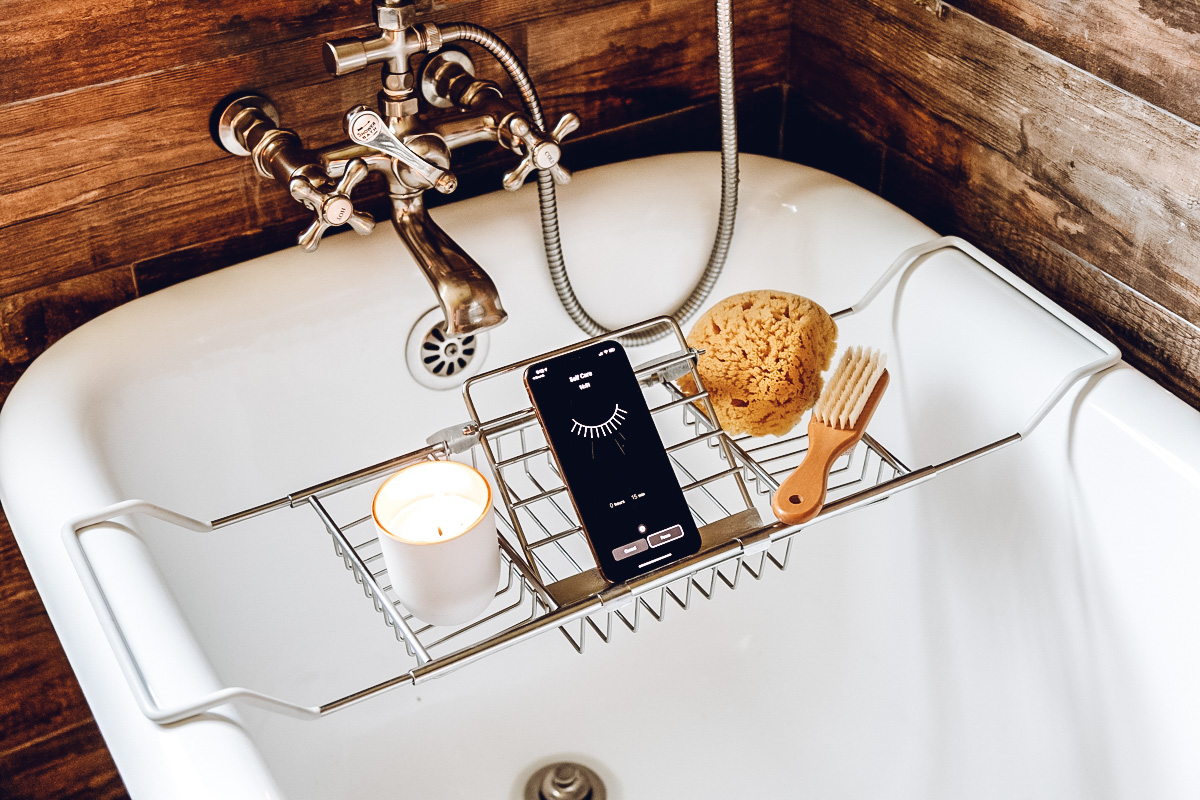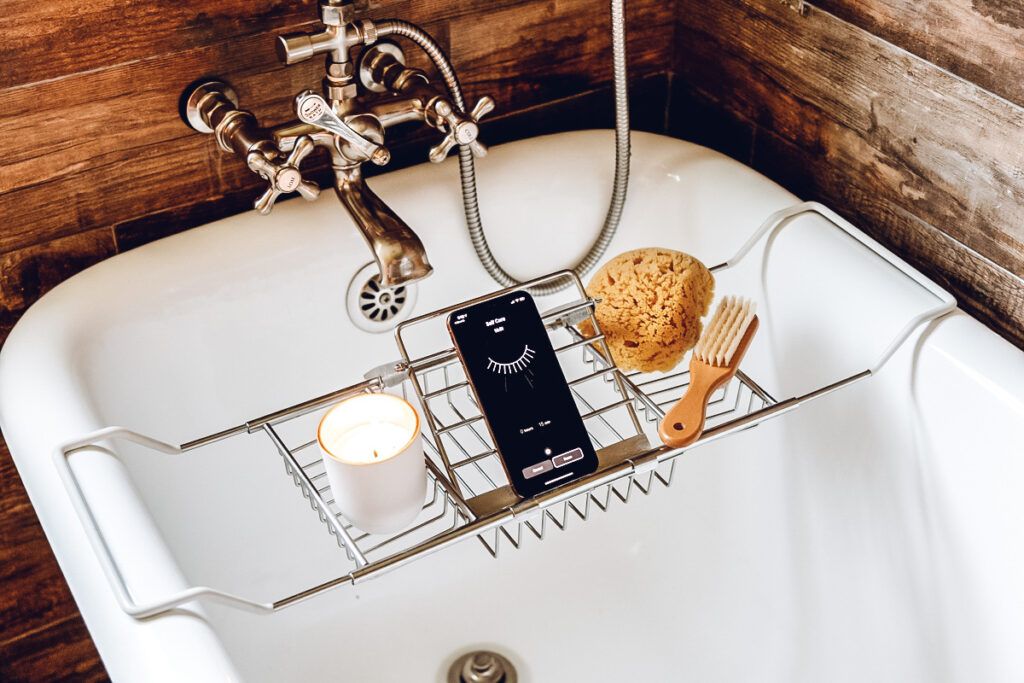 Ready to try Endel?
Experience Endel for yourself and check it out below!