The Sphynx razor 3-in-1 travel razor – is a simple self-care product that I always make sure is in my carry-on or in camping bag.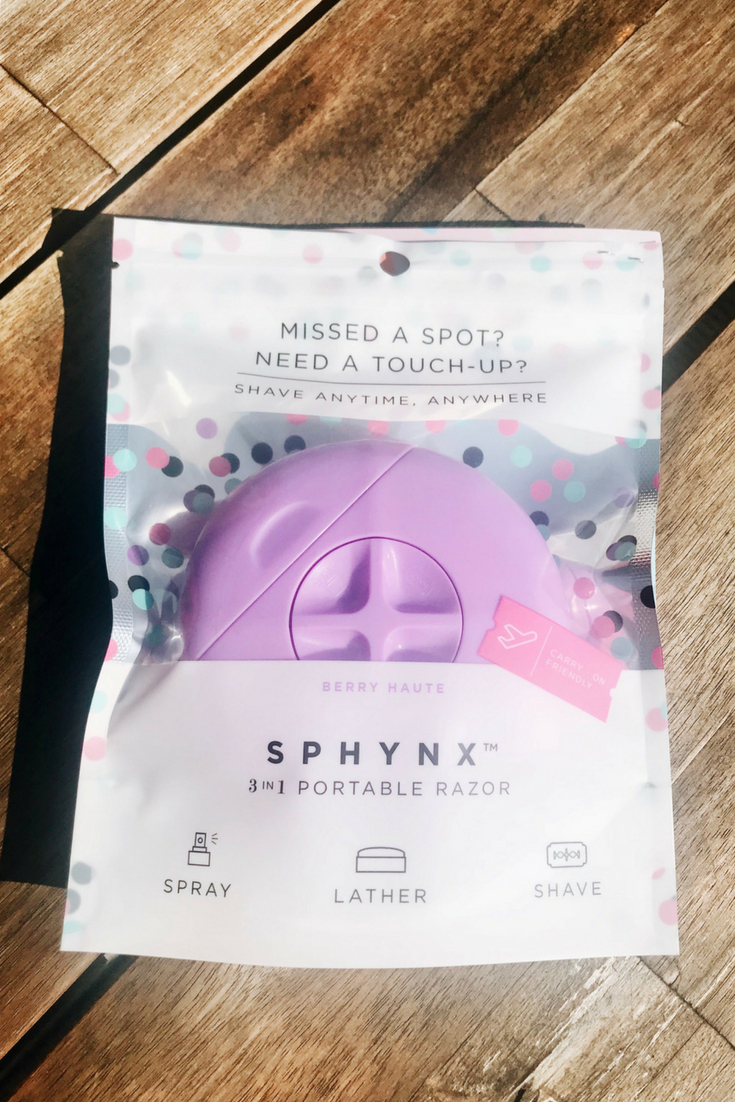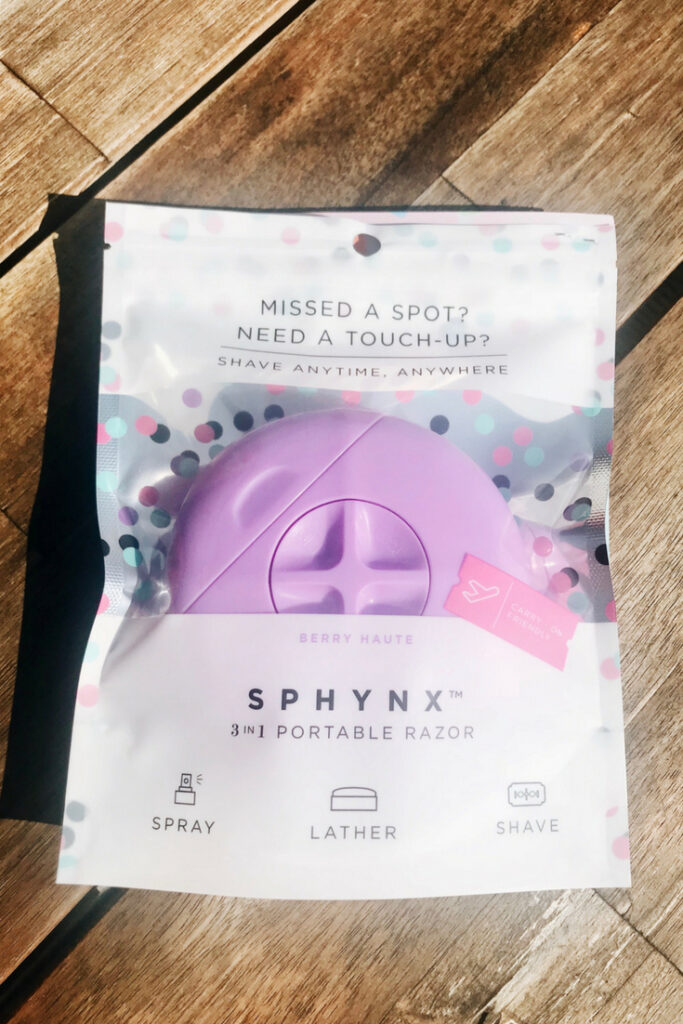 Have you ever been in that moment when you realize you really need a razor to clean up your bikini line or that very noticeable spot you missed shaving? Or maybe you have a razor, but no water or shaving cream in sight. We all know how terrible dry shaving turns out.
I recently received the cutest little portable razor from Sphynx that's designed to make those scenarios a thing of the past and ensure your legs, bikini line, and underarms are always looking flawless and hair-free.
It's designed for travel, not a replacement
What I immediately noticed about my Sphynx portable razor is that it's truly designed for travel, not to replace your daily razor. It's a 3-in-1 razor that's specifically designed for shaving on-the-go when you realize you forgot to shave or need a little cleanup!
Since Spynx is a travel-sized product so it's equipped with a 3 oz. water spritzer, pre-shave bar, and two single-blade razors. It's perfect to throw in any bag.
How it works
Shaving with the Sphynx razor is seriously so easy! It can be done in a few simple steps:
Fill the water container with water
Wet area to be shaved with a few mists of water
Run the lather bar along the area you just sprayed with water
Use the single-blade razor to remove excess hair quickly and easily
There are a few interesting things about the design of Sphynx, like the choice of a single-blade vs. multiple blades. This portable razor only has one blade so you don't find yourself with a clogged razor and no sink to unclog it with. The single razor blade ensures that this baby stays as travel-friendly as possible, plus you'll even find an extra razor blade because each Sphynx comes ready to go with two single-blade razors tucked inside!
The razor blades also have extra safety guards in place so you can shave those sensitive areas with confidence when you're on-the-go.
Also, the specially designed pre-shave shea butter bar is a formula that won't melt in your car or under the sun, and I found that it leaves my skin feeling very moisturized and not sticky at all. Such a win because shaving on the go can be the absolute worst if you're left with itchy, dry, or sticky skin.
What else you should know
As with any razor, you will need to buy replacement razors and lubrication. Thankfully, Sphynx makes it easy for you (duh) to get both with their convenient refill packs. Each refill pack contains four single-blade razor blade and one pre-shave bar. That way, you can be back to being smooth on-the-go in no time flat. Easy, huh?
Also, there are so many positive reviews about Sphynx! Women everywhere are loving this little travel razor.
Why I love it
Personally, I'm someone that's always forgetting a razor when I travel and underneath my arms is the first spot to give my slip-up away. My Sphynx saves me that embarrassment from happening all-too-often.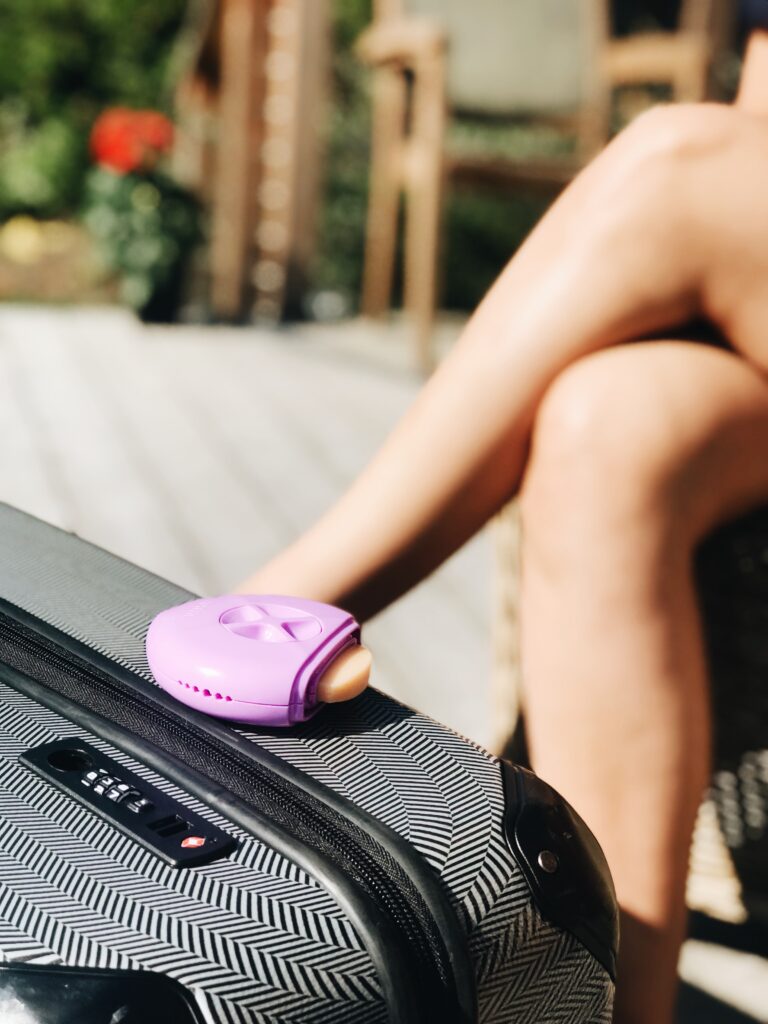 The design of this portable razor is so genius. It's one of those things you didn't realize you needed until you owned it. When I started to think about all of the uses for this little razor I realized it's is going to be something I won't leave home without.
in your weekend bag for those last-minute getaways
with your camping gear to stay fresh
add one to your gym bag to clean up before work
bring it to the beach because that bikini line is real
in your carry-on to keep all hair at bay
SHOP SPHYNX PORTABLE RAZOR NOW
Need to create some self care? Check out more self care products I love!