Moms are often left feeling like they have to do it all, but this week we're covering some simple strategies to reach out to others, ask for help, and feel supported in your motherhood journey – and then some!
Would you consider leaving a review? Find You Time™ on iTunes and Google Play
Episode 56 | July 28, 2020
What's new this week
Join us this week as I sit down with Jennifer Blossom, the founder of Blossoming Mommy and Baby, to chat about how moms can implement some simple (and effective) strategies into their days to boost their self-care and create more happiness in their lives. Sure, it's not always easy to prioritize yourself, but with these techniques, you'll feel inspired and ready to create space for yourself.
About Jennifer Blossom: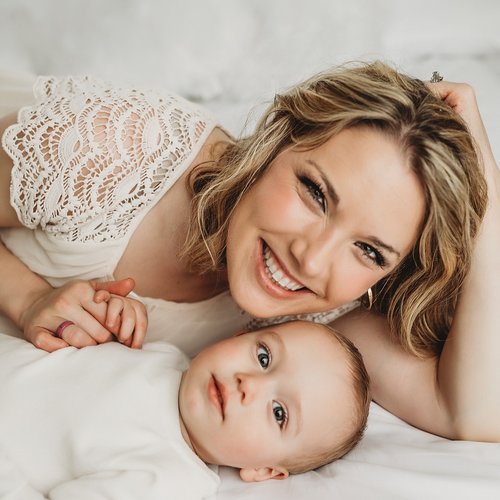 Jennifer Blossom is a boy mom of two, occupational therapist, and CEO/Founder of Blossoming Mommy And Baby – a digital wellness brand that helps overwhelmed moms simplify motherhood using healthy habits and simple strategies in order to feel great and live a life of meaning.
Jennifer is also the host of the top-rated mom podcast, The Blossoming Mommy And Baby Show, and lives in a little fishing town with her husband and sons just south of Anchorage, Alaska.
Topics Covered:
Seeing Your Anxiety as a Different Person | 4:30
Drawing the Line | 8:48
A Starting Point for Moms | 15:04
How to Manage Your Days Effectively | 26:52
Final Questions | 34:36
Additional Resources
Be sure to connect with Jennifer on Instagram at @blossomingmommyandbaby to stay inspired.
---