It's the little things that can give us a big boost. That's what I like about the jewelry company, MantraBand, and its high-quality products.
If you haven't heard of them before, MantraBand makes beautiful and meaningful jewelry – both bracelets and necklaces – that's meant to inspire and affirm your positive beliefs each and every day you put it on. Isn't that such a beautiful way to show yourself some self-care and start your morning with a mindset of gratitude.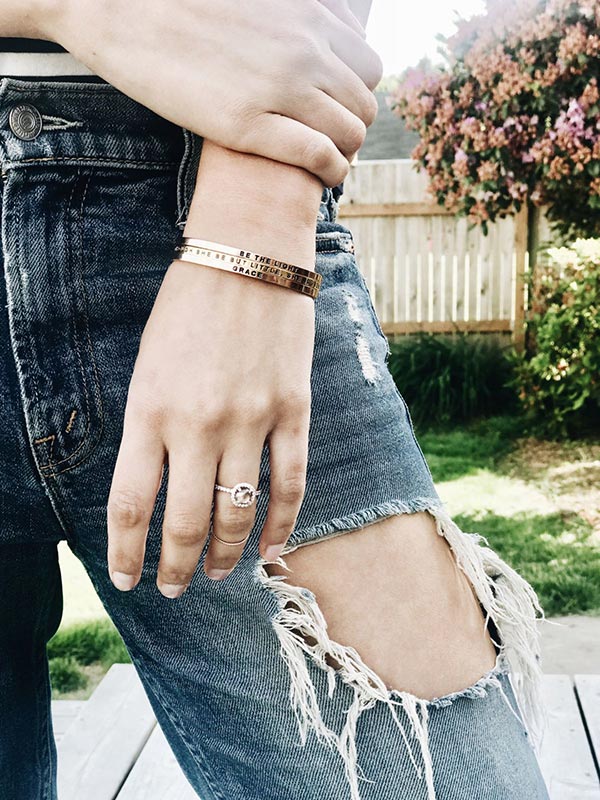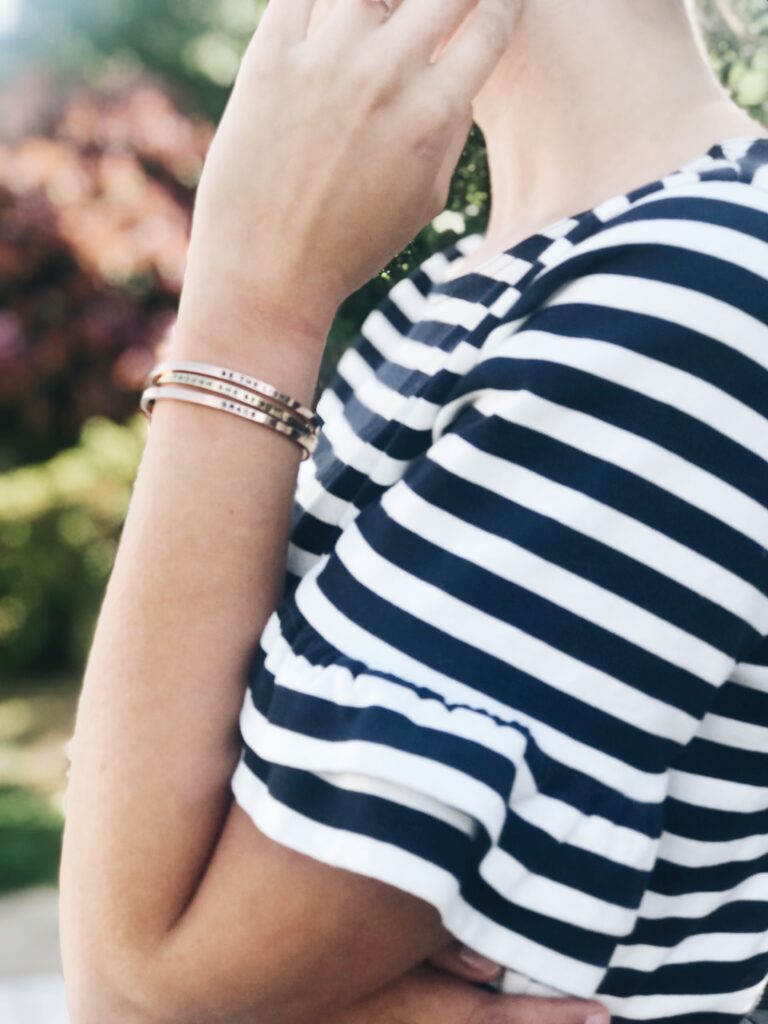 Why Mantraband?
What makes MantraBand different from other jewelry companies is their deeply-rooted rooted belief around positive thinking. Couldn't we all use a bit more of that refreshing mindset these days? MantraBand is on a mission to create mindful moments for every person that wears a piece of their inspirational jewelry.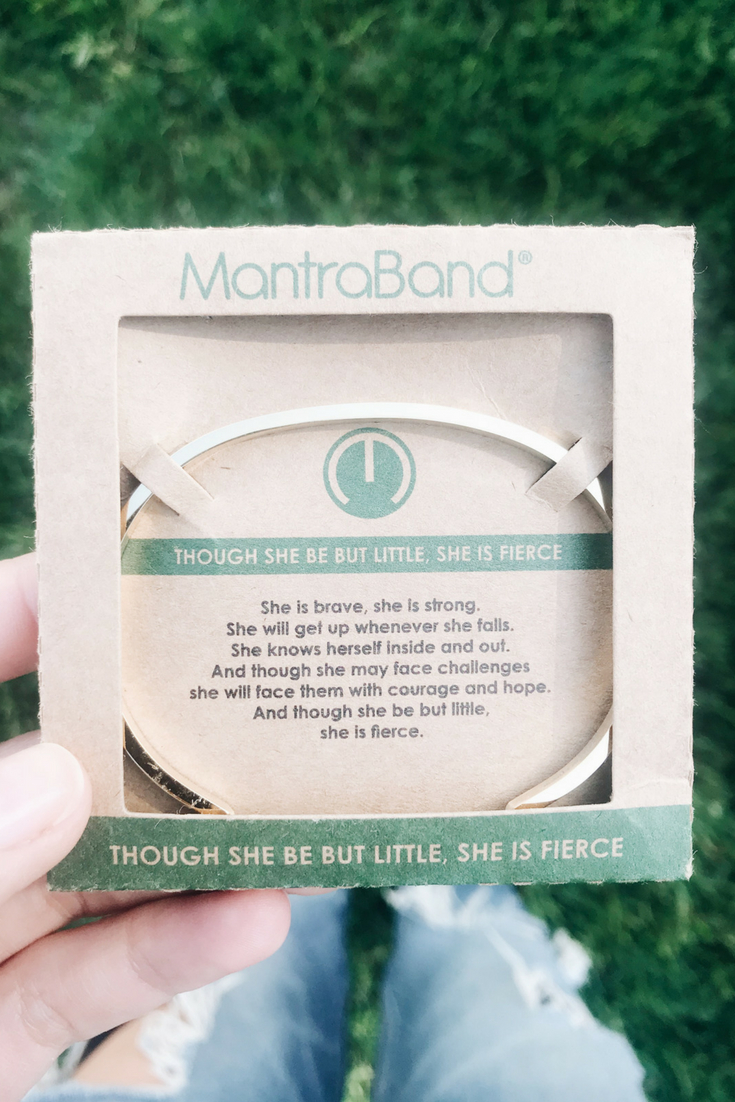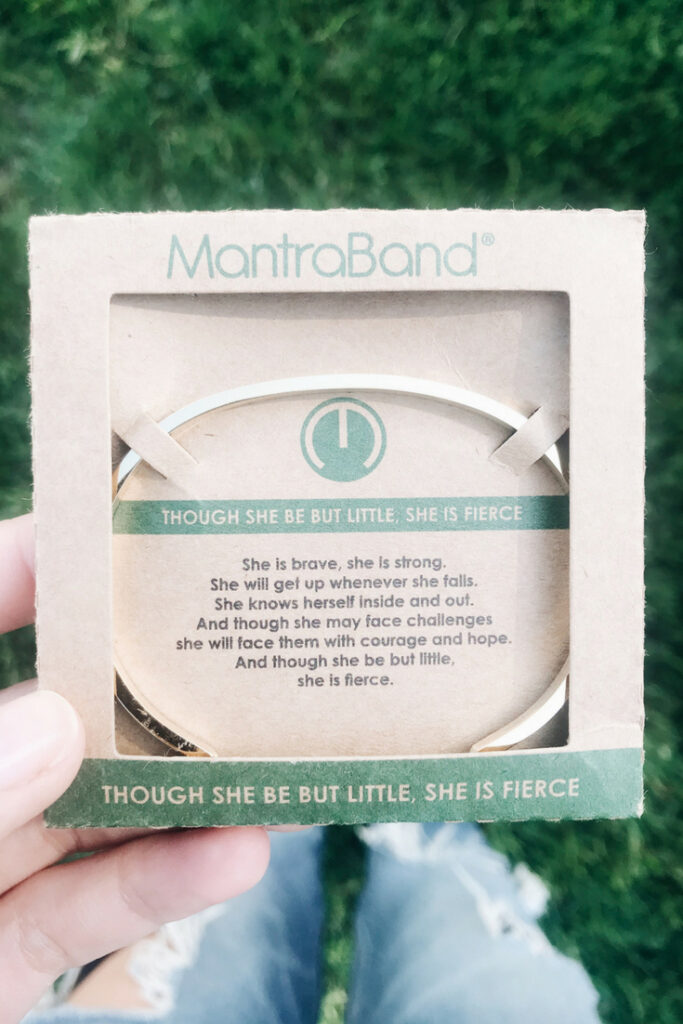 Also, MantraBand is dedicated to giving back to the world we all share, and as a member of 1% For The Planet, they give back at least 1% of annual sales to non-profit organizations all around the world to protect our natural environment.
Where can you buy Mantraband?
MantraBand makes it super easy to get your hands on some of their gorgeous goods! You can simply head to their website at mantraband.com to view every design and metal combination they have to offer. If you are based in the US and shop online through their website, you'll receive free shipping on your order.
If you want to check some of their jewelry out in person before purchasing, there's a super easy-to-use store locator on their website to help you find your nearest stockist. According to their store list, MantraBand is sold all over the world!
How does Mantraband fit?
You'll be pleasantly surprised to know that not only is MantraBand completely adjustable to fit even the smallest of wrists. Simply place your fingers over one side the bracelet and gently apply pressure, increasing or decreasing the size until it fits nicely, then repeat on the other side. Keep in mind, a properly adjusted bracelet will stay on safe and secure all day long!
Don't be fooled, even though these bracelets are adjustable, they're still made out of very high-quality lead-free and hypoallergenic stainless steel which gives them a nice weight when you pick one up to put it on. They truly feel like an upgrade in both quality and inspiration to my normal daily jewelry collection.
Is Mantraband waterproof?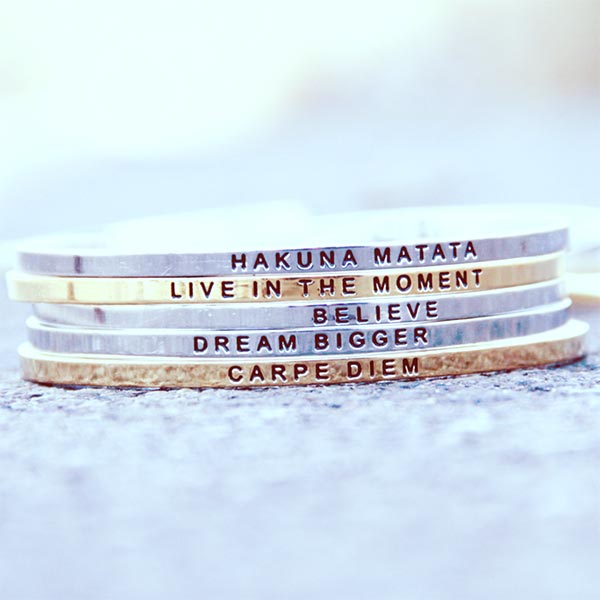 The bands are tarnish-resistant, and in general, stainless steel is okay to wear in the water. That being said, I'm super careful about what I wear in the water and won't even get my engagement ring wet (it's rose gold and is very delicate). I'd say, wear at your own risk and use extra caution in chlorine and salt water.
Can you personalize Mantraband?
As I'm writing this post, it looks like the option for personalized MantraBands is currently sold-out online, but you can add your email address to get notified if this option becomes available again! Wouldn't it be so cool to get your personal affirmation stamped on one of these gorgeous bracelets? What would you get on yours?
Some good news, though, it looks like if you'd like to order more than 30 bracelets you can place a bulk custom order! I would love to do something like this for a self-care retreat in the future. Just double-check that this option is available with customer service.
Multiple word or single word mantras?
Where does one even begin to choose which bracelet to pick? MantraBand has so many inspiring affirmations to choose from for their bracelets and necklaces, including multiple word mantas and single-word mantras. Check out some of my favorites below.
Multiple word mantras
BE THE LIGHT
IT IS WHAT IT IS
REMEMBER WHO YOU ARE
FOLLOW YOUR BLISS
Single word mantras
GRACE
BLESSED
INSPIRE
PATIENCE
As you can see, purchasing a meaningful and inspirational piece of jewelry from MantraBand is money well spent. The price ranges are very approachable, as the bracelets start at $25 for the silver version and go up to $35 for the gold and rose gold. Necklaces are a bit more expensive and start at $55 for the silver and $65 for the gold and rose gold. Still, considering how unique and beautiful they are, plus saving 10% with my MantraBand coupon code, these make perfect gifts.
Personally, I love gifting these little reminders of mindfulness to friends and family and even plan to gift a few of the bracelets to my VIP ladies for my upcoming wedding. They're truly so special and such a beautiful and unique gift to anyone, including yourself.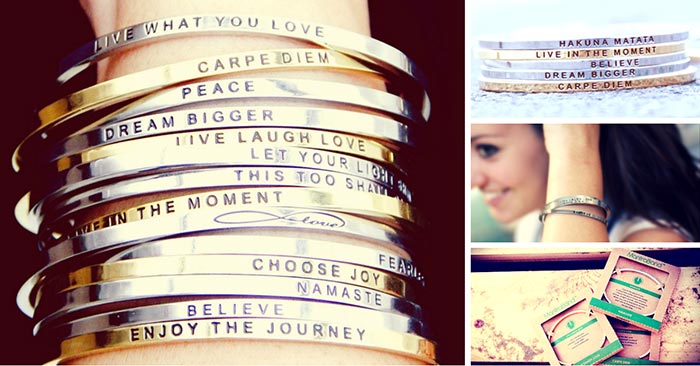 ---
Get a discount! Use my code below
Save 10% using my promo code at checkout!
MANTRA_CARLEY
---