I was so excited when Fresh & Pure and Nourish & Glow arrived in my mailbox! Written by Jules Aron, vegan cheese connoisseur, and Zen Maven, these two books are filled with the most divine self-care recipes that anyone can make.
It's no secret I'm a fan of all things self-care, and I can't tell you how excited I am to make and share some of her gorgeous recipes, starting with her You're the Bomb Aromatherapy Shower Tablets. These tablets are so fun and easy to make, and they're completely customizable!
Aromatherapy shower tablets
Get ready to up your shower-game a few notches because these shower tablets out of Fresh & Pure are so simple to make! They can be easily customized with CPTG® essential oils to support your self-care needs. Check out the ones I made below using rosemary, eucalyptus, lavender, and lemon essential oils as per Jules' suggestion in Fresh & Pure.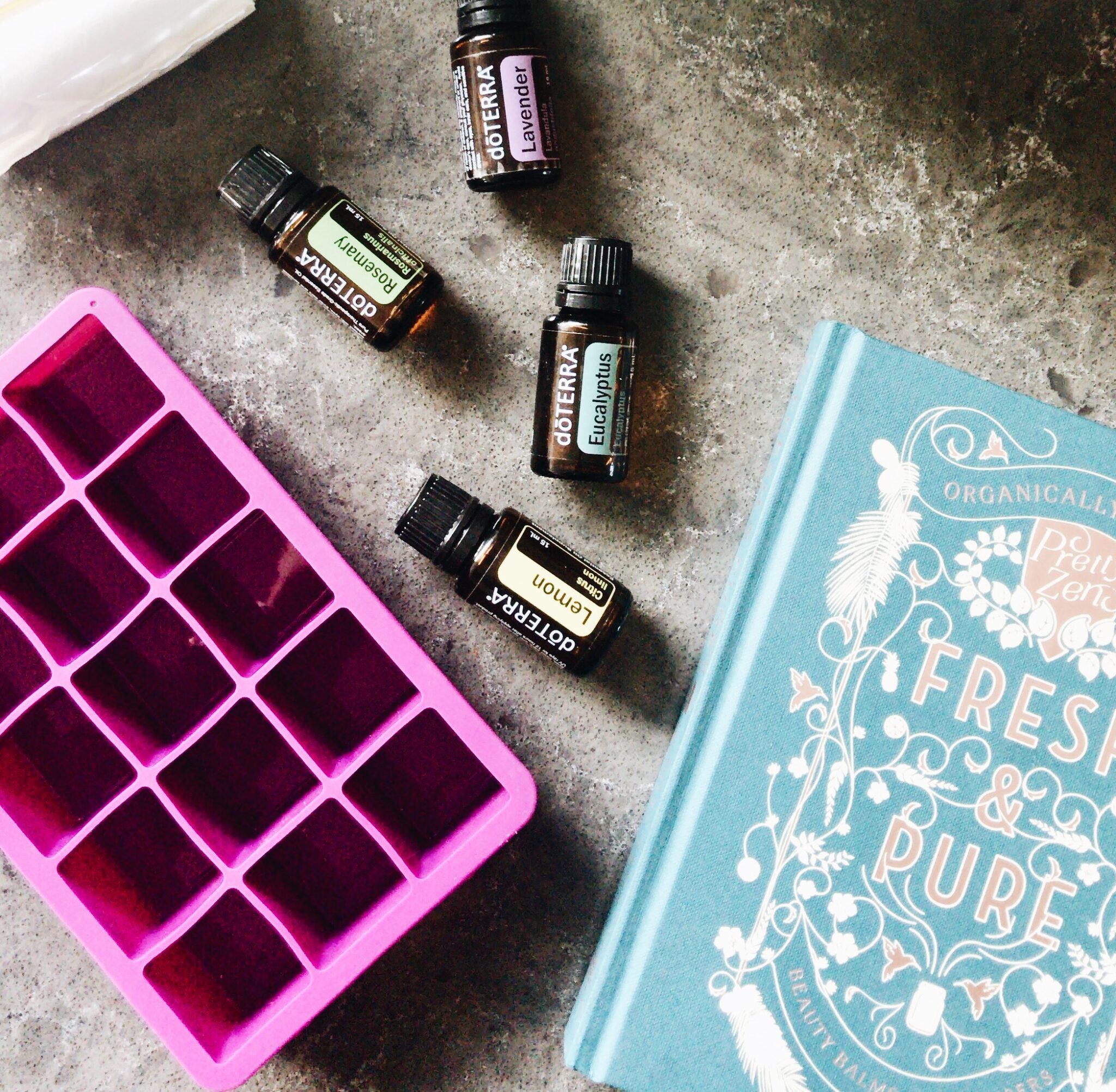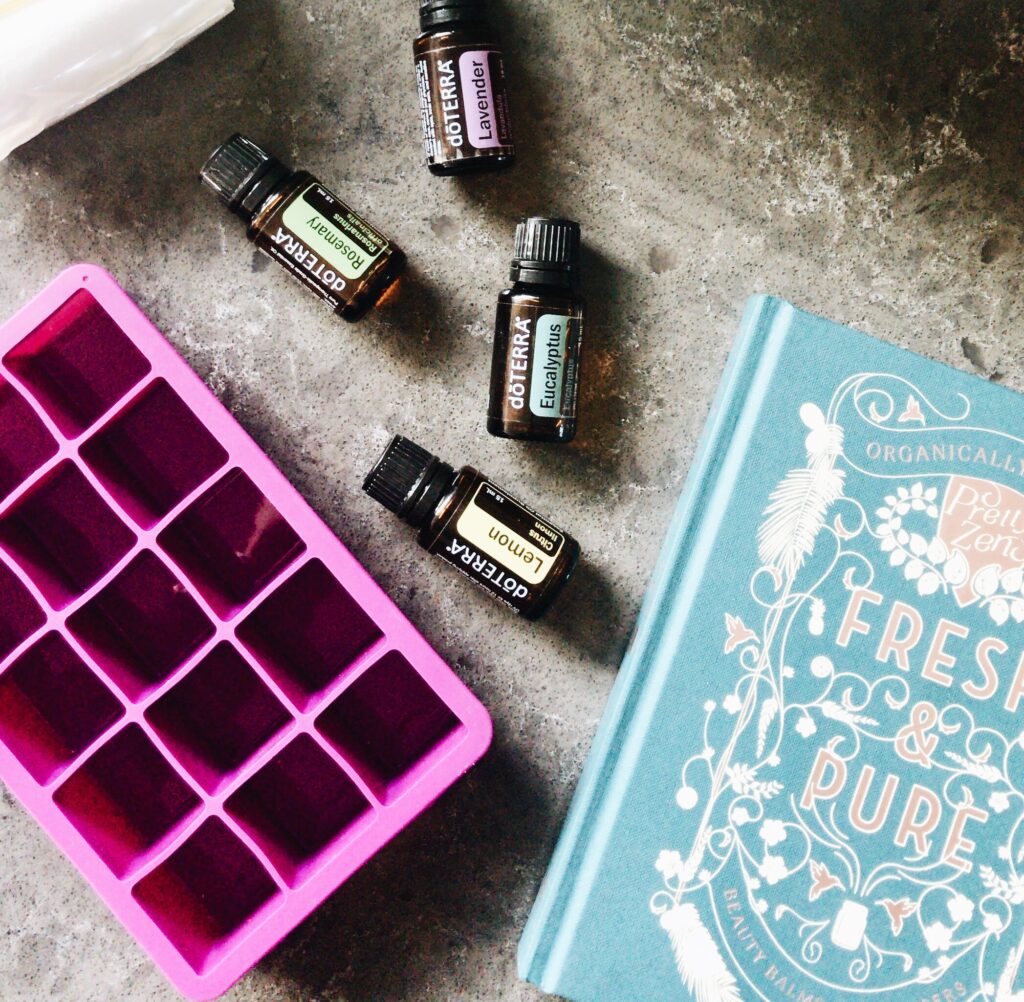 What you'll need
Makes four tablets
1 cup baking soda
1 tablespoon arrowroot powder
1/3 cup water
5 drops eucalyptus essential oil
5 drops lavender essential oil
5 drops rosemary essential oil
5 drops lemon essential oil
silicone ice molds (I used these and they worked great!)
Simply combine the baking soda and the arrowroot powder, and then slowly add in water. Pour into silicone molds and allow the mixture to rest overnight. Add in the essential oils of your choice.
To use in the shower: place one tablet away from the stream of water and enjoy the wonderful benefits of aromatherapy.
Store in an air-tight container for up to six months.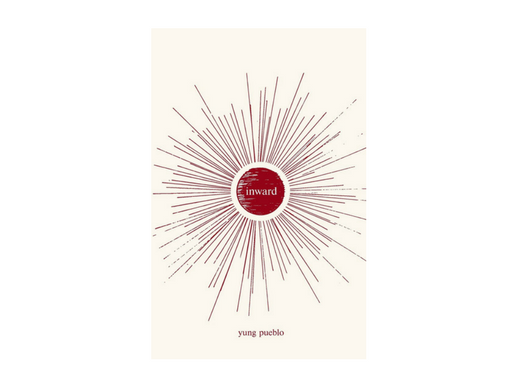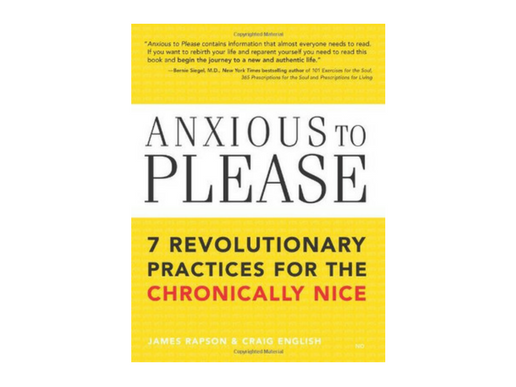 What else I love from Fresh & Pure
If you're curious about natural beauty or use essential oils, this book is a must-have. The pages are filled with gorgeous images and lovely ideas for yourself or gifts for others.
Rock star salts
These gorgeous bath salts are so natural to make and incorporate gorgeous dried flowers and calming essential oils like lavender and bergamot. They make for a beautiful gift!
Hand and foot scrub
Three ingredients. That's all you need!
Magical mushroom hot cacao
Mushroom and coconut oil-infused hot cacao. Hot chocolate with zero guilt and a lot of amazing health benefits!
What I love from Nourish & Glow
Nourish & Glow is the accompanying book to this beautiful duo. It's filled with all sorts of savory and delicious vegan recipes, as well as some helpful tips about mindful eating, food combining, and more.
Quinoa tabbouleh with harissa chickpeas
I'm a sucker for baked chickpeas, and this dish hits the spot! It's packed with protein, healthy fats, and is naturally gluten-free.
Buckwheat pancakes with mixed berry compote
Add these to your Sunday brunch menu, that's all I'm going to say.
Raw lavender lemon cookies
With just a handful of ingredients, these cookies are easy to make and such a delicious treat!