A beautifully simple and nourishing self care recipe…
I teamed up with Jess of The Wild Bloom Creative to create a floral self care recipe that will leave you feeling like the special human you are in under ten minutes. What makes this loose leaf tea recipe so special is that it contains four different loose leaf teas, including three floral varieties, so it is beautifully aromatic and uplifting – perfect for any time you need a boost.
No fancy latte art required.
There's truly something so beautiful about taking a few minutes to create a warm mug of tea and enjoy it while sitting still away from technology – not poured into a Thermos and chugged during your morning commute. If you're feeling up to it, try out this simple ritual for a few days and tell me how you feel!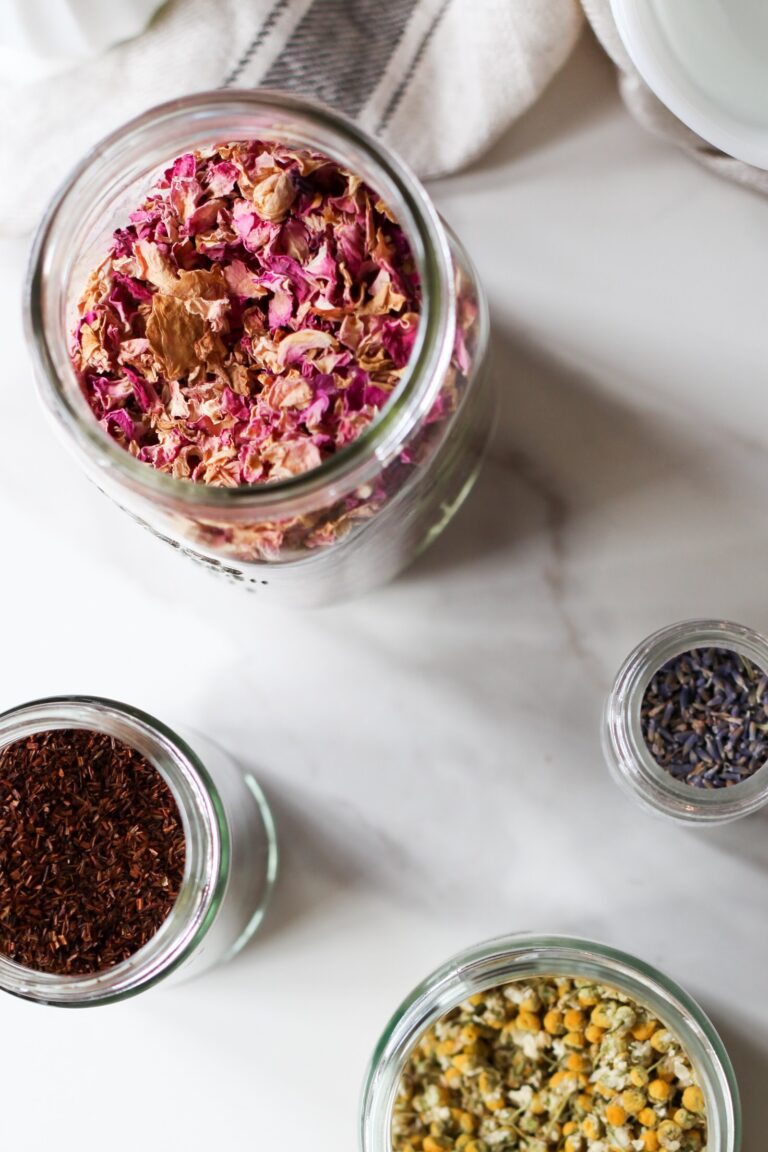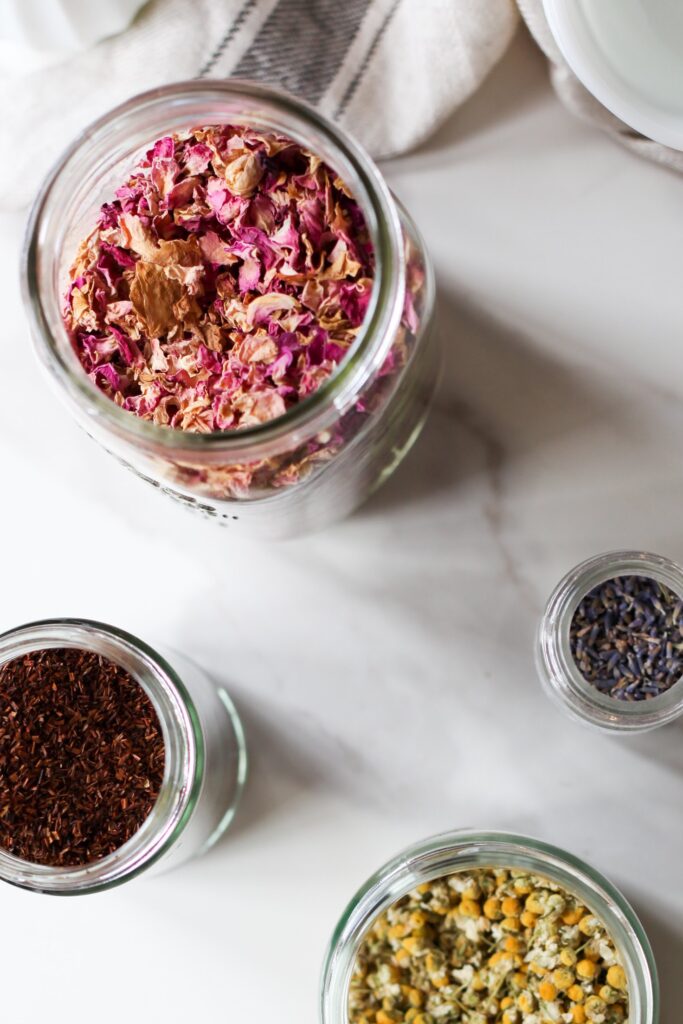 Print
---
---
Instructions
1. Heat up water (not quite boiling as it can damage the herbs) and add tea blend and water to a mason jar, cover jar with lid.
This is the best way to steep tea because it keeps the essence of the tea from escaping in the steam!
2. After steeping for 5-10 minutes, drain.
3. Add tea, coconut butter, and sweetener of choice to a blender and blend until frothy.
Helpful Tips
In general, a good rule of thumb for loose leaf tea is 2 teaspoons of herbs per 16 oz. of water. Also, if you don't have the loose leaf herbs listed above, simply combine your favorite tea bags that you have on hand. Just steep about 2-3 bags and continue as directed above!
---
SELF CARE BONUS TIPS
ORGANIC HEMP
Add in a serving of organic hemp elixer (I love Soul Addict) to elevate this loose leaf tea recipe to the next level. If you're not sure what hemp  is, check out my entire post dedicated to how I use it to help calm my anxiety. It's now a staple in my daily self-care routine!
CRYSTAL PAIRINGS
Including crystals in your self care practice is a grounding ritual that can bring you closer to your intended state of being.
Lavender Rose Quartz
Love + Healing
Support your self esteem and self worth.
Lepidolite
Tranquil + Calming
Also known as the stone of beauty.
Tangerine Quartz
Creativity + Playfulness
Activates passion on all levels and allows growth through playful curiosity.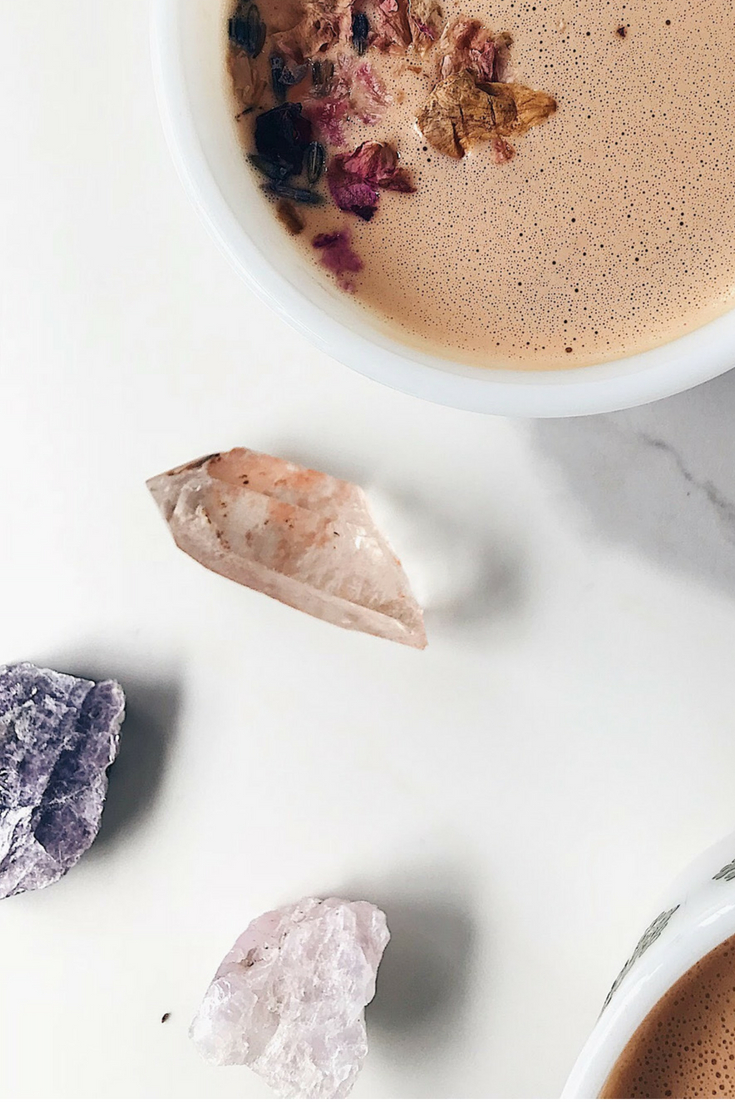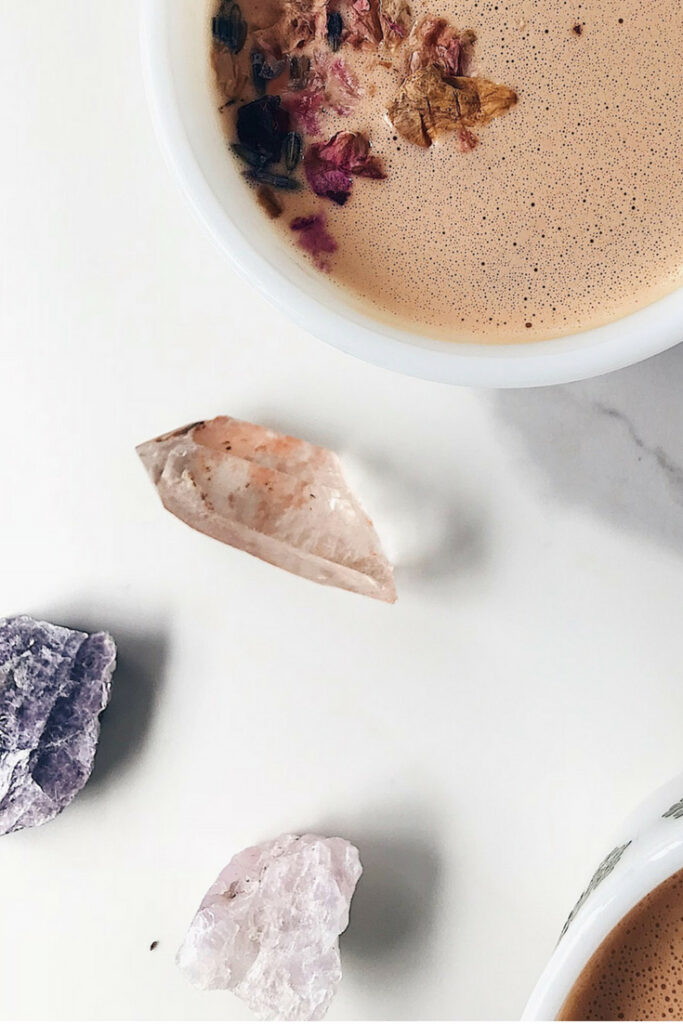 If you find yourself making this recipe, share it with us on Instagram and tag me at @carley_schweet and Jess at @the.wildbloom so we can see your beautiful creation! I hope you find some time for yourself and enjoy this gorgeous tea!
---
CARLEY
Carley is the self-care coach and author of the book and digital course, Boundaries with Soul™.
After years of people-pleasing in the corporate fashion industry in New York City, she finally realized there was more to life than being a chronic yes-woman. By practicing transformational self-care, she gained more confidence and discovered that by making her needs a priority, real happiness would soon follow.
Carley is the host of the You Time™ Podcast, and her work is featured on major media outlets such as MindBodyGreen, Bustle, Hello Giggles, and Elite Daily.
ARE YOU READY FOR SELF CARE?
---
OTHER RESOURCES YOU MAY LIKE