Caring for yourself is possible when you're short on time.
---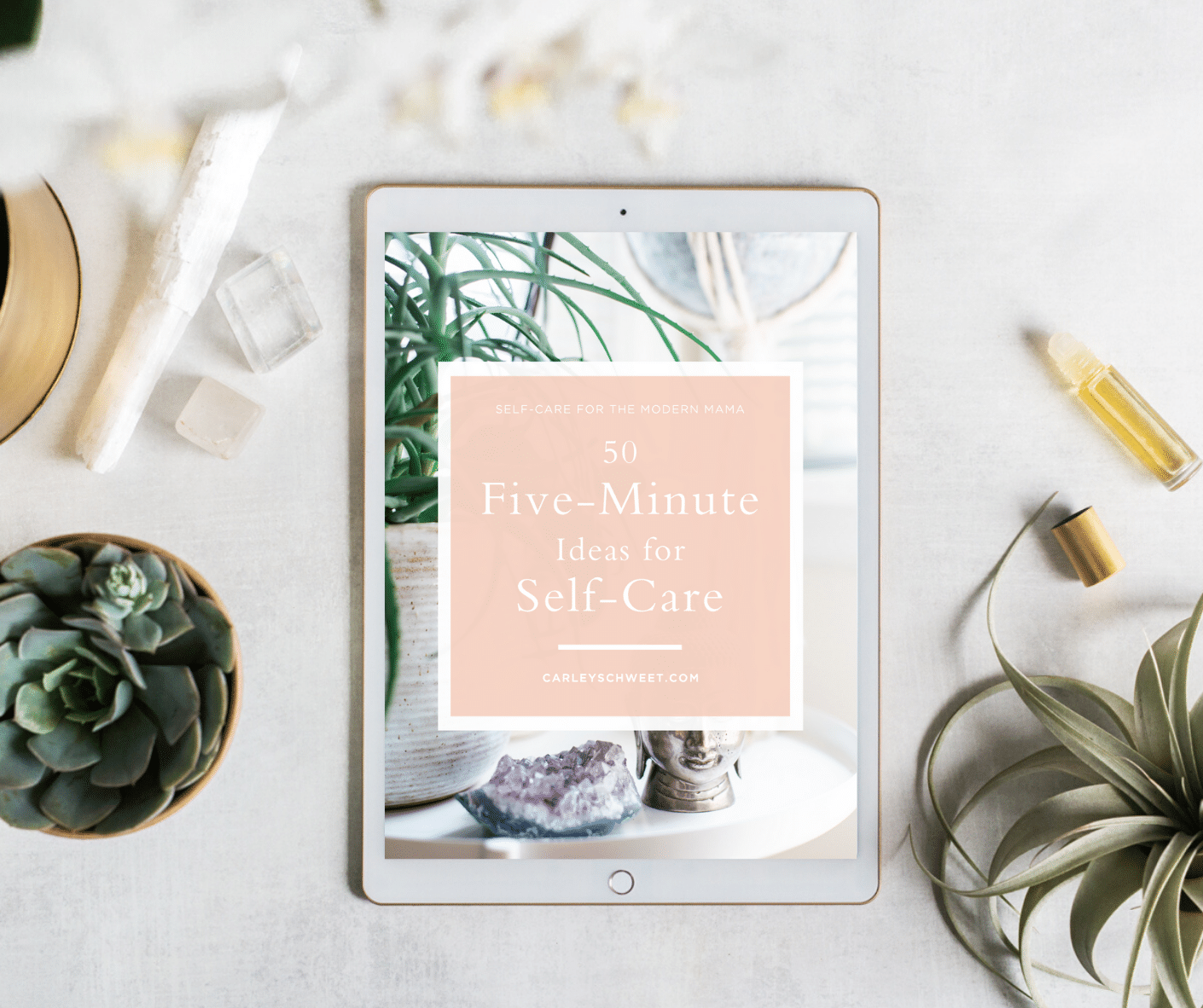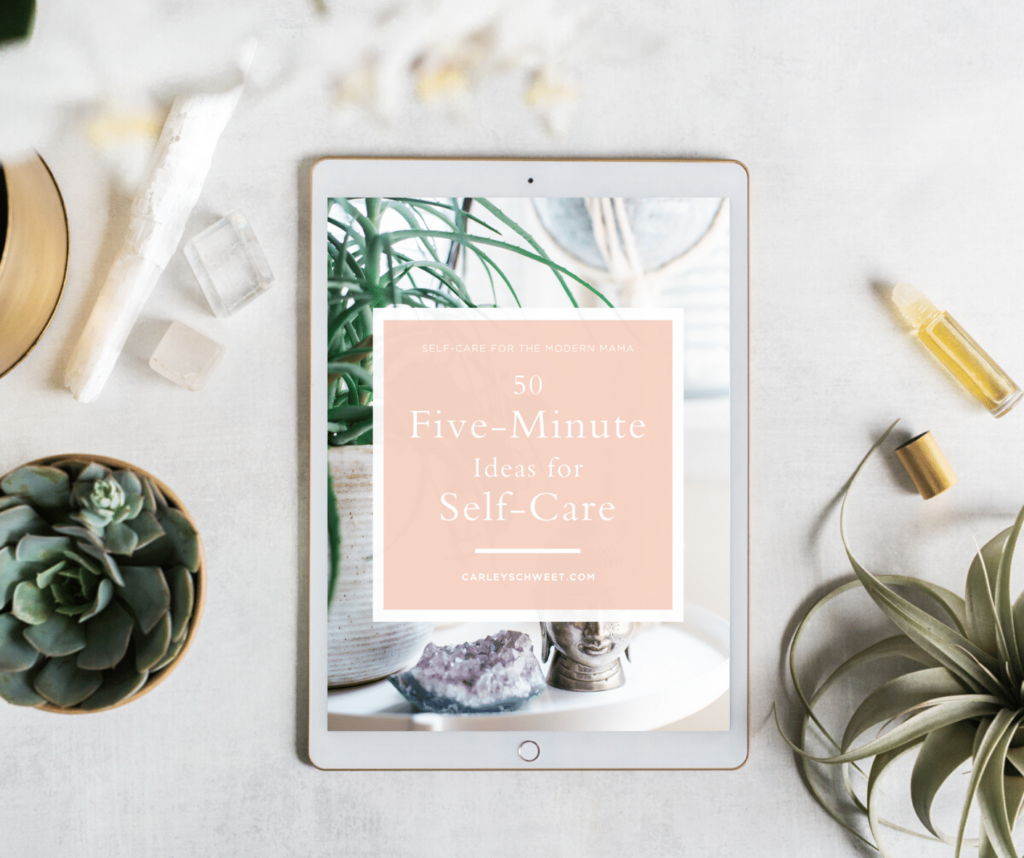 Get 50 five-minute self-care ideas straight to your inbox!
---
Does this sound familiar, mama?
You're craving self-care but feel like you can't find time
Self-care feels like massages and bubble baths, and you don't have time for that
You're burned out, exhausted, and feeling frazzled
You're not sure how to care for yourself and your little ones
Sign up above for instant access to 50 five-minute self-care ideas!
By signing up for the free guide, you agree to receive self-care emails from Carley. However, you have the option to unsubscribe anytime!
---